March 14, 2019
Innovation of the Month:
Virtual Public Involvement
The Every Day Counts round five (EDC-5) team on virtual public involvement offers technical assistance, peer exchanges, and workshops to help agencies adopt digital tools to engage people in transportation planning and project development processes.
These virtual tools include mobile applications for sharing information about projects, particularly large or long-term projects. Apps reduce engagement barriers by enabling individuals to participate anywhere and anytime and submit comments and photos as they experience the transportation system, fostering two-way communication.
An example is the Delaware Department of Transportation's DelDOT App, which relays information on current and upcoming projects. The app delivers real-time traffic alerts, notifies users of project-related public meetings, and provides an easy way for stakeholders to contact DelDOT when issues arise.
Project visualization uses three-dimensional modeling, photos, videos, and animations to illustrate proposed projects or various planning scenarios. Visualizations enhance engagement at live meetings by offering a more dynamic, easier-to-understand alternative to charts and graphs and are easily shared on websites, mobile applications, and social media.
Low-cost, do-it-yourself videos, often produced on mobile phones, can communicate project information to diverse audiences through many media channels. This technique is effective for engaging people who prefer to watch a short video rather than read a report or visit a website.
The Utah Department of Transportation (UDOT) explains its approach to using videos in "DIY Video for Public Involvement." UDOT spent an average of $340 per video to develop updates on the Provo Orem Transportation Improvement Project and promote the videos on social media. At an average of 11,600 views per video, the cost per view was 3 cents.
Visit FHWA's virtual public involvement web page for deployment resources such as webinars, fact sheets, and contacts.
For information and technical assistance on virtual public involvement, contact Scott Allen, Jody McCullough, or Harold Peaks of the Federal Highway Administration Office of Planning, Environment, and Realty.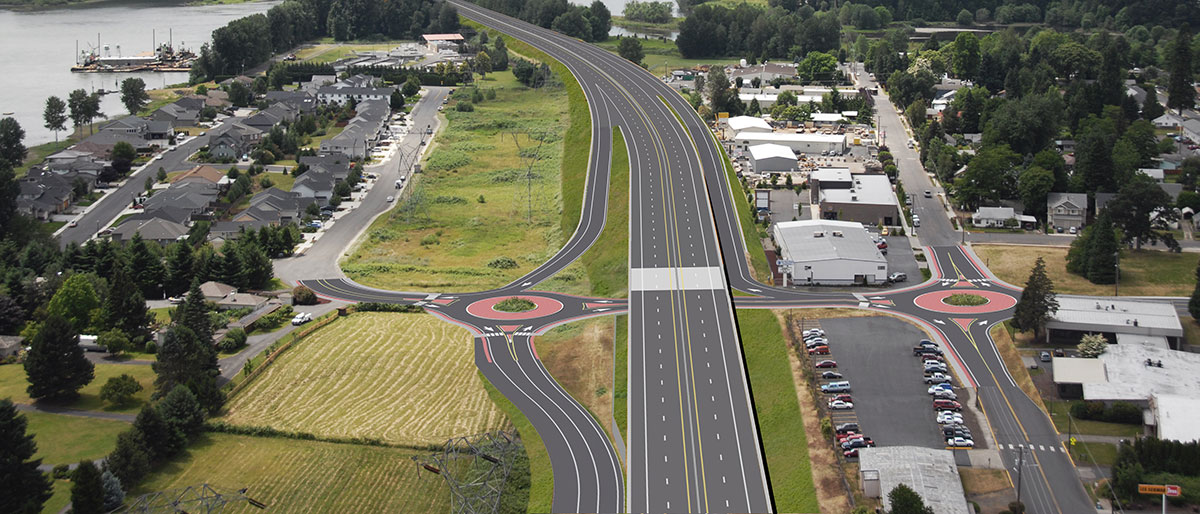 Peer Exchange Explores Lessons on Integrating Mobile Observations
An FHWA peer exchange enabled several States to discuss advances in integrating mobile observations (IMO) and view Iowa Department of Transportation (DOT) fleet vehicles equipped to collect road, weather, and location data. Iowa DOT speakers discussed lessons learned from IMO deployment on its 900 snowplows, including the importance of proactive communication. The Iowa DOT makes IMO data available for business analytics and public dissemination on its open data portal. The agency also shares IMO data on its Track a Plow website, where drivers can see snowplow progress, road conditions, and weather statements. The Iowa DOT noted that the greatest value of IMO investment is helping the agency and public make effective, near real-time decisions based on data that tell a story. For example, the Iowa DOT sends TV stations an application program interface they can use to pull in graphic road condition data in the desired format for broadcasts. The Iowa DOT's Winter Cost Calculator shows how data can be processed to tell a story about the cost of clearing roads. Read the peer exchange report and learn more about IMO at the Iowa Demo Site Visit web page or contact Ray Murphy of the FHWA Resource Center.
Get Answers to Your Questions on Accelerating Market Readiness

March 21 is the deadline for submitting questions about the proposal process for Accelerating Market Readiness (AMR) program funding. The FHWA Center for Accelerating Innovation's newest program to boost successful technology and innovation deployment, AMR will offer up to $3 million in funding to move emerging innovations from research to practice. Funds will be available for activities such as conducting performance evaluations in a real-world setting and documenting and disseminating the results to help agencies make informed decisions FHWA is accepting applications from the public and private sector through fbo.gov. Email questions to the FHWA Contracting Officer.
About EDC
Every Day Counts, a State-based program of the Federal Highway Administration's Center for Accelerating Innovation, works with State, local, and private sector partners to encourage the adoption of proven technologies and innovations to shorten and enhance project delivery.