May 9, 2019
Innovation of the Month:
Value Capture
Last week, we introduced you to our Innovation of the Month, value capture. This innovative funding approach helps communities around the country make significant improvements to their roadways, despite declining revenues from traditional sources like gas taxes.
In the city of Hillsboro, OR, a value capture technique funded crucial pedestrian and bicyclist improvements on NE 37th Avenue, a roadway used to access the local light rail station. This project widened the street, added six-foot sidewalks, and upgraded lighting, landscaping, and water and sewer infrastructure.
The project was funded by the city's Transportation Utility Fee (TUF), established in 2008 by the city council. In this value capture technique, a monthly fee is paid by residents, businesses, government agencies, schools, and nonprofits in their utility bill to fund street maintenance and improvements like this project. Residential customers pay a flat fee while other customers have varying fees based on business type and square footage. Hillsboro expects their TUF will allow the city to clear its $7.5 million backlog of street maintenance projects by 2024.
TUFs like this are used in at least 36 cities from 5 States and represent another funding stream for on-going system maintenance and preservation.
To learn more about how value capture can help fund initiatives in your area, watch this Innovation Spotlight video or contact Stefan Natzke of the Federal Highway Administration (FHWA) Office of Planning, Environment, and Realty or Thay Bishop of the FHWA Center for Innovative Finance Support.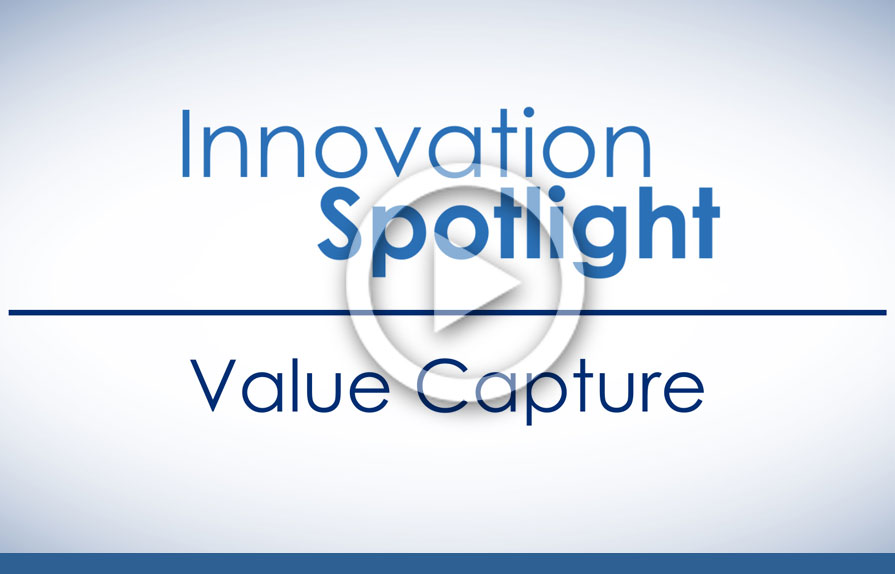 Share your successes at upcoming Road Weather Management Regional Roundtable Meetings
Join road weather management practitioners at FHWA's virtual roundtable meetings on May 21-23, 2019. The roundtable, hosted by the Road Weather Management (RWM) Program twice each year, is a forum for road weather management practitioners including state and local transportation agencies, public and private weather service providers, vendors and other government agencies to share and discuss road weather-related successes, challenges and needs.
The focus of May's roundtables are Weather Savvy Roads (EDC-4), Weather Responsive Management Strategies (EDC-5) and other hot topics. Click here for full information on the 2019 Spring Regional Roundtable Meetings.
To learn more about RWM, contact Roemer Alfelor with FHWA's Office of Operations.
See the Latest Issue of Innovator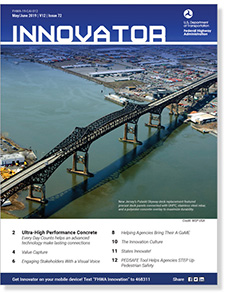 Illustration: May/June Innovator cover
The May/June issue of Innovator has arrived! Inside, learn more about topics such as:
Read past issues and sign up to receive Innovator by email here, or text "FHWA Innovation" to 468311 to get Innovator on your smartphone.
Nominations Open for 2019 STIC Excellence Award

Nominations for the 2019 State Transportation Innovation Council (STIC) Excellence Award are open until July 1. FHWA's Center for Accelerating Innovation (CAI) partners with the American Association of State Highway and Transportation Officials Innovation Initiative on the award, which recognizes STICs that have achieved significant results in fostering a strong culture of innovation. This award provides an opportunity to share specific examples of how your STIC is making a difference and the results of these efforts. Learn more about past STIC Excellence Award winners from 2016-2018. For more information, contact Sara Lowry of CAI.
About EDC
Every Day Counts, a State-based program of the Federal Highway Administration's Center for Accelerating Innovation, works with State, local, and private sector partners to encourage the adoption of proven technologies and innovations to shorten and enhance project delivery.