October 24, 2019
Innovation of the Month:
Safe Transportation for Every Pedestrian
With any program, merit shows through results. Data continues to confirm Safe Transportation for Every Pedestrian (STEP) plans and countermeasures are effective in increasing pedestrian safety as they are implemented across the country.
FWHA documents the estimates of the crash reduction that might be expected if a specific STEP countermeasure or group of countermeasures is implemented. Countermeasures featured in the summary, where appropriate, can reduce pedestrian crashes up to 88 percent.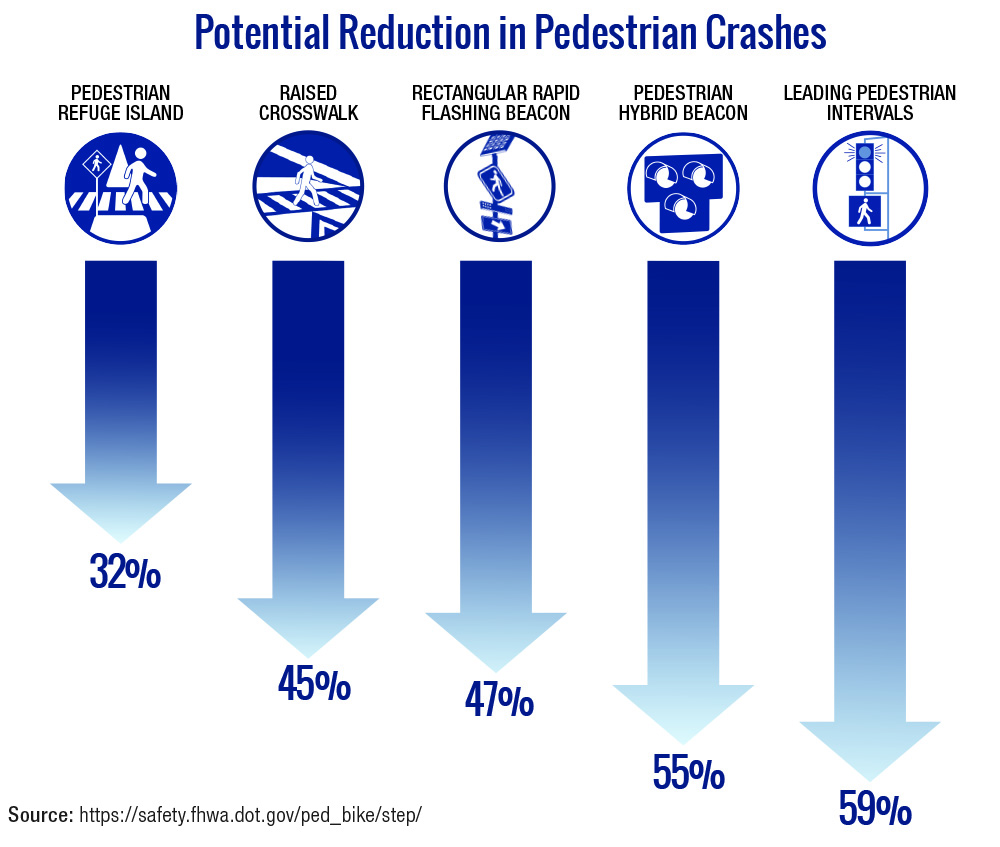 In Tennessee, a Nashville demonstration project for temporary mid-block crossings is already showing positive short-term results and is leading to a more permanent installation.
In 2017, politicians joined the public requesting swift action from the Tennessee Department of Transportation (TDOT) following the death of a seventh pedestrian at the Nolensville Pike and Welshwood intersection.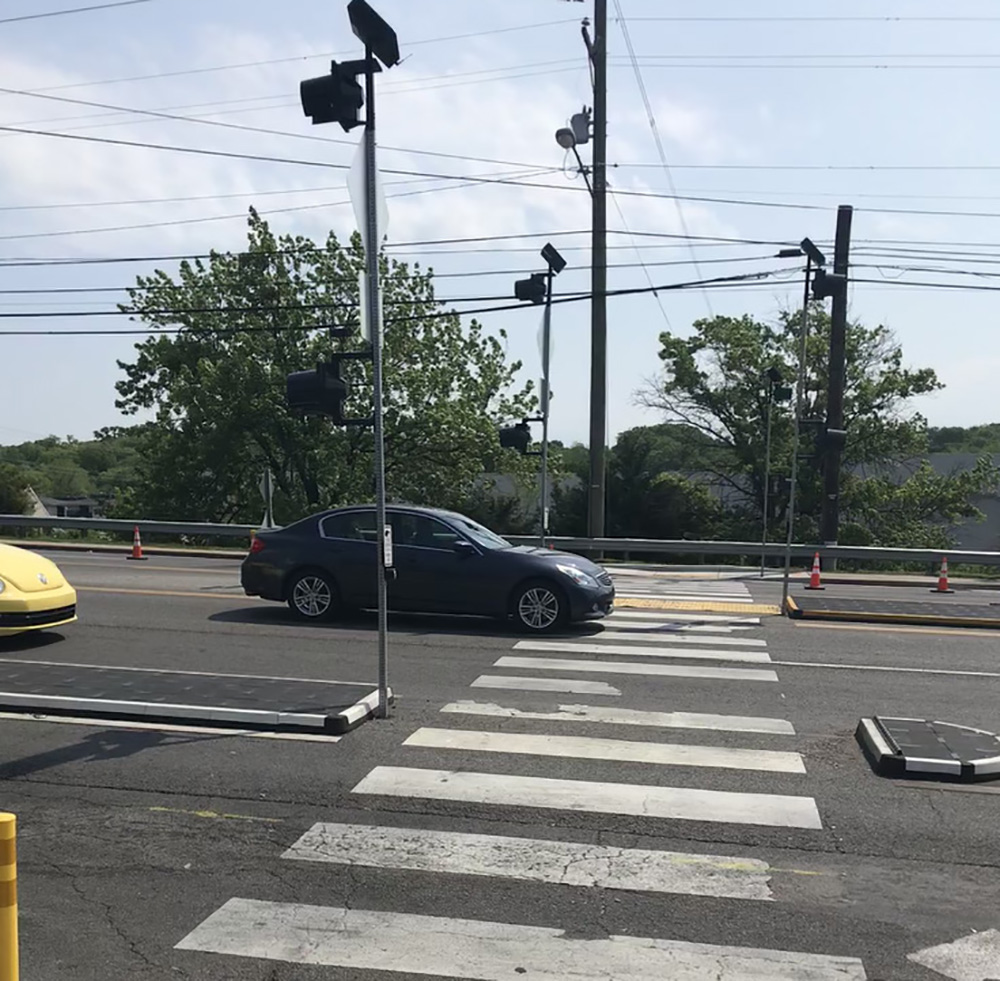 TDOT reviewed data from the last five years and discovered crashes increased as natural lighting conditions decreased. In advance of fall and winter seasons, TDOT brainstormed ideas for immediate countermeasures and decided to install a temporary mid-block crossing near the intersection, in coordination with the City of Nashville Public Works Department.
Since installation, there have been no pedestrian fatalities and only one serious injury. Walk Bike Nashville conducted a study in 2018 and reported 88 percent of the 643 pedestrians observed used the crosswalk to cross Nolensville Pike.
TDOT considers this project a success and plans to promote and support similar collaborations with local agencies and continue to explore the benefits of installing temporary mid-block crossings.
For more information on this case study, or to learn more about STEPs taken to evaluate countermeasure installation nationwide, contact Becky Crowe with the FHWA Office of Safety or Peter Eun with the FHWA Resource Center.
Agencies Pair Project Bundling with Alternative Delivery Methods
Combining project bundling with alternative project delivery methods such as construction manager/general contractor (CM/GC) offers State and local agencies solutions that maximize innovation while reducing cost, time, and risk in reaching program goals.
The Oregon Department of Transportation achieved a 16 percent savings on a $163 million project that bundled and replaced two Interstate bridges using CM/GC. ODOT delivered the project 13 months faster than it would have with traditional design-bid-build methods.
In Florida, Osceola County bundled CM/GC projects to quickly design and construct 13 bridges as part of 11 major roadway projects. In the first year of construction, innovations from the CM/GC process resulted in $105 million savings and a 55 times increase in production rate over the previous five years.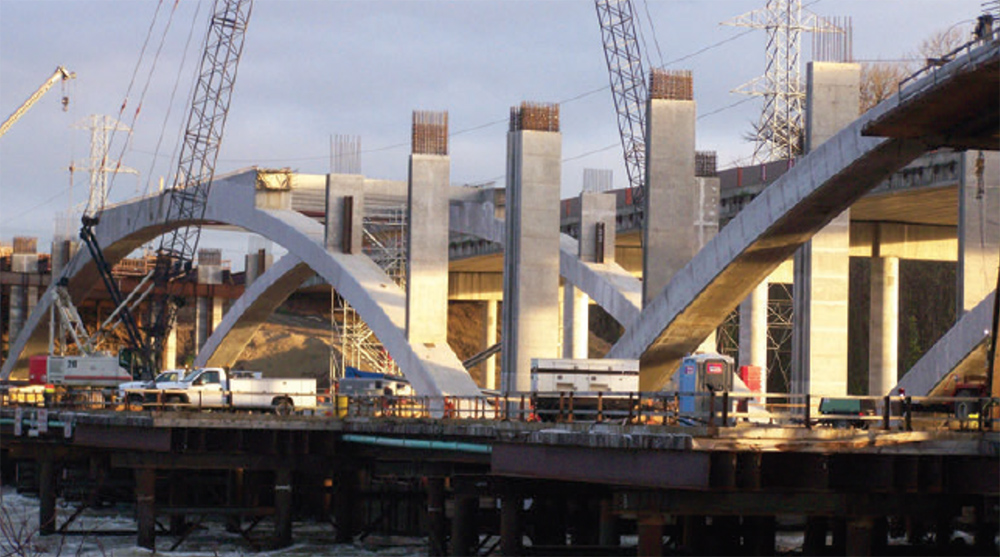 Case studies on these projects and more are available in the FHWA Bridge Bundling Guidebook. For additional resources, contact Romeo Garcia, FHWA Office of Infrastructure, or David Unkefer, FHWA Resource Center.
New Innovator Coming November 5!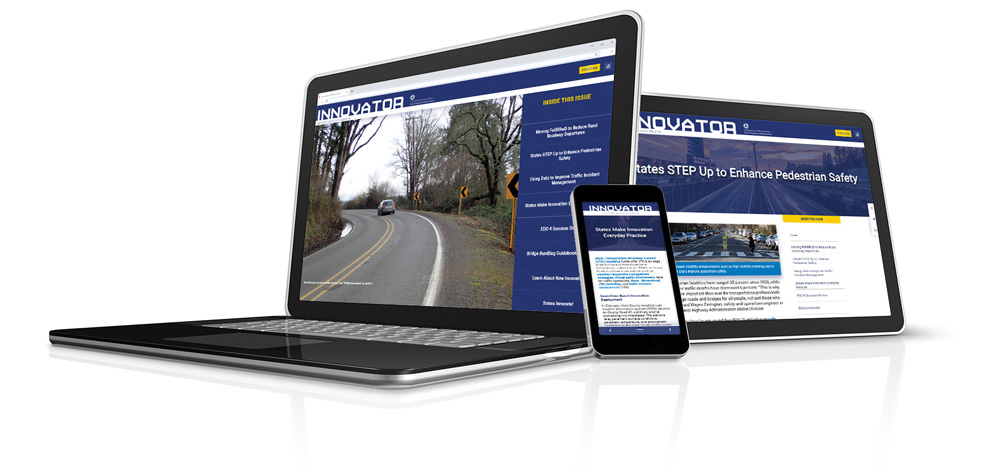 On November 5, Innovator will launch its new responsive format that will be accessible from any device.
If you didn't have an opportunity to check out the new format when we previewed it in the September/October issue, take a moment to see what the new design has in store for you. Not an Innovator subscriber yet? Sign up here today!
About EDC
Every Day Counts, a State-based program of the Federal Highway Administration's Center for Accelerating Innovation, works with State, local, and private sector partners to encourage the adoption of proven technologies and innovations to shorten and enhance project delivery.