May 14, 2020
Innovation of the Month:
Safe Transportation for Every Pedestrian
Last week, after introducing the seven countermeasures Safe Transportation for Every Pedestrian (STEP) promotes, we looked at how Austin implemented leading pedestrian intervals with overwhelmingly positive feedback. This week, we turn our attention to Virginia, where rectangular rapid-flashing beacons (RRFBs) are making a difference in pedestrian safety.
Arlington County, Virginia, recently evaluated 10 operational RRFBs to help identify other potential sites for widespread implementation of RRFBs. The County asked several key questions regarding both pedestrian and driver behavior at RRFB locations as part of their evaluation, including how often pedestrians are actuating the RRFB; the volumes and characteristics of pedestrians at the crossing; the drivers' yield rates to pedestrians at the RRFB; and how vehicle speeds change when the RRFB is flashing.
The results across the 10 study locations showed that after installing the RRFBs, driver speeds reduced by 15 percent. Crossings experienced an overall increase of 110 percent in driver yielding (for an overall yielding rate of 70 percent following implementation). The sites also experienced an increase in pedestrian volumes with the RRFBs. Arlington County used the results from the 10 RRFB study locations to prioritize locations, inform guidance, and to screen out high-speed (i.e., 40 miles per hour or above) roads from RRFB consideration.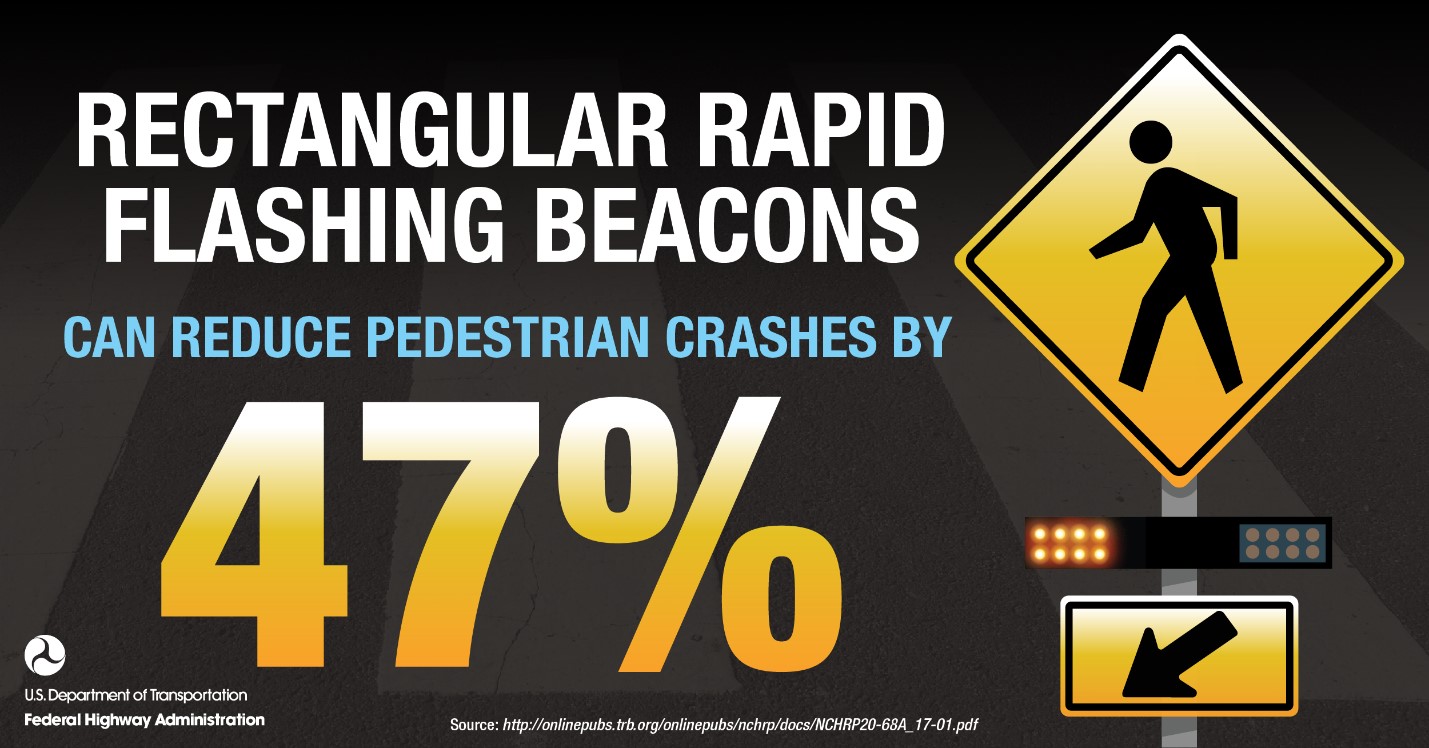 The STEP program promotes RRFBs and other proven safety countermeasures for pedestrian crossings. STEP had produced videos and a summary tech sheet for RRFBs and each of the STEP countermeasures. If you would like more information on the STEP program, please contact Becky Crowe with FHWA's Office of Safety or Peter Eun with the FHWA Resource Center.
EDC Outtakes – Safe Transportation for Every Pedestrian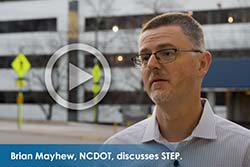 In EDC Outtakes–a series of short interview videos–State practitioners and FHWA personnel give insight into the current round of EDC innovations. In our latest edition, Brian Mayhew, Transportation Engineer for North Carolina DOT, discusses rectangular rapid-flashing beacons (RRFBs), their benefits, and some of the additional countermeasures that may be deployed along with them. RRFBs are one countermeasure promoted in the Safe Transportation for Every Pedestrian initiative.
Keep reading EDC News for future editions of EDC Outtakes!
2020 STIC Excellence Award Nominations Due July 1
Has your State Transportation Innovation Council (STIC) made a significant impact toward fostering a strong culture for innovation? If yes, consider nominating your STIC for the STIC Excellence Award, sponsored by the Federal Highway Administration's Center for Accelerating Innovation and the American Association of State Highway and Transportation Officials.
Nominations for 2020's Award are due to FHWA by July 1, 2020. Take this opportunity to nominate your STIC and share examples of how it is making a difference and the results of these efforts.
Please visit our website to learn about past STIC Excellence Award winners. For more information on this award or on the STIC program, contact Sara Lowry of CAI.
About EDC
Every Day Counts, a State-based program of the Federal Highway Administration's Center for Accelerating Innovation, works with State, local, and private sector partners to encourage the adoption of proven technologies and innovations to shorten and enhance project delivery.