August 6, 2020
Innovation of the Month:
Focus on Reducing Rural Roadway Departures
Thirty people will die today, and every day, in a rural roadway departure–accounting for one third of U.S. traffic fatalities. The Focus on Reducing Rural Roadway Departures (FoRRRwD) initiative provides technical assistance and training to States and local agencies across the country to address this deadly problem. FoRRRwD provides unique approaches and methods to deliver safety countermeasures and projects efficiently. FoRRRwD's focus areas are identified through its four pillars- all public roads, proven countermeasures, systemic approaches, and safety action plans.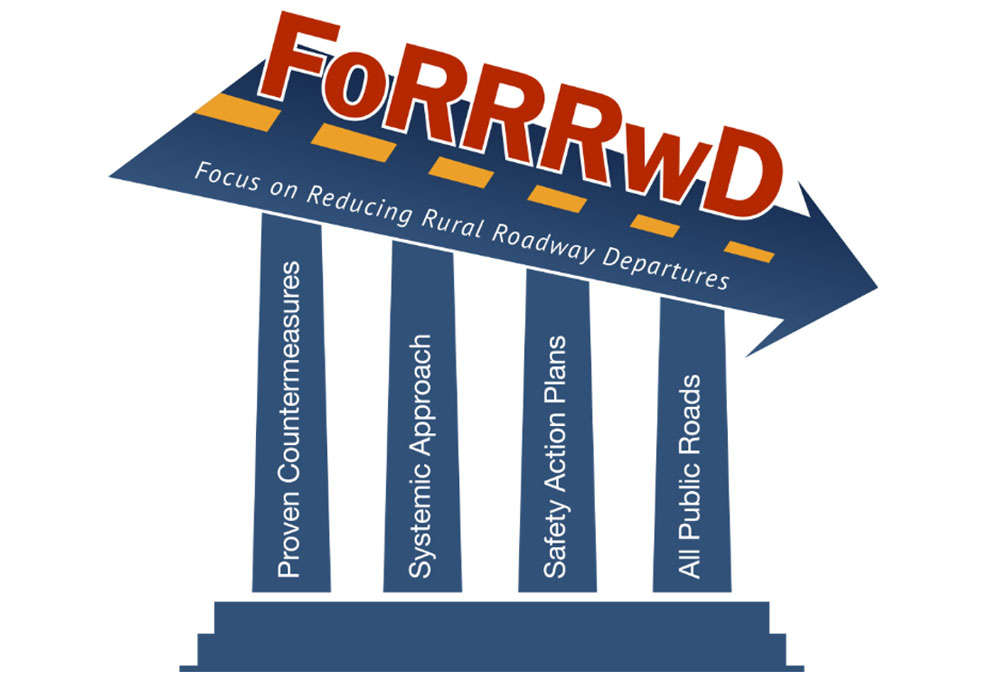 Many agencies are recognizing the need to address rural roadway departures on all public roads because over 40 percent of these deaths happen on roads off the State highway system. Not only are State DOTs assisting local agencies and encouraging them to use an appropriate share of Federal safety funds, but many are finding innovative methods to accomplish the goal.
The Ohio Department of Transportation (ODOT), with assistance from the Ohio Local Technical Assistance Program, administers the Township Safety Sign Grant Program, a systemic curve signing upgrade program. This grant program helps ODOT reach the 84 percent of its roadways that are not on the State highway system. The top 200 townships with a greater than average crash rating over the previous five years are eligible to apply for up to $50,000 each in safety sign materials with no required local match.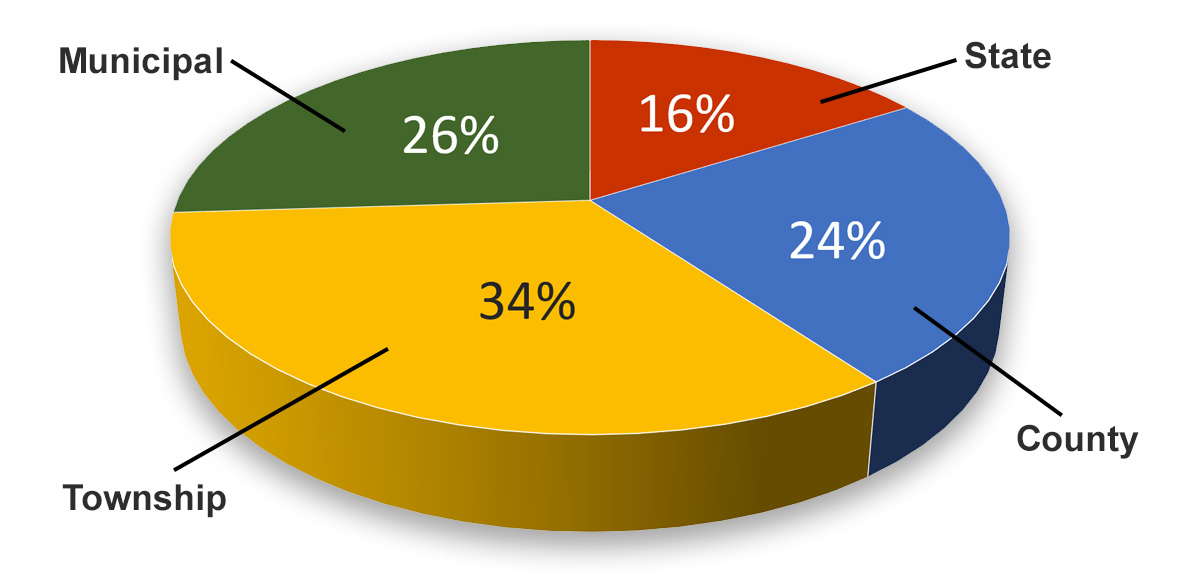 Between 2015 and 2019, over 225 townships participated and completed signage installations. An evaluation of crash data in the 24 townships that installed signs in 2015 showed a 67 percent reduction in fatalities and 33 percent reduction in serious injuries in the two years following deployment, compared to statewide crash increases in fatalities by 9 percent and injuries by 11 percent.
To learn more about how your agency can use innovative programs and mechanisms to deliver safety projects, watch this webinar from earlier this year. Additionally, you can visit the FoRRRwD website to learn more about the four pillars and watch the FoRRRwD overview video. If you have additional questions, please contact Cate Satterfield with the FHWA Office of Safety or Dick Albin with the FHWA Resource Center.
EDC Outtakes – FoRRRwD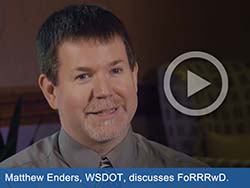 In EDC Outtakes–a series of short interview videos–State practitioners and FHWA personnel give insight into the current round of EDC innovations. In our latest edition, Matthew Enders, of the Washington State DOT, discusses several of the proven countermeasures recommended by the Focus on Reducing Rural Roadway Departures (FoRRRwD) team. Join us next week, as EDC News takes a deeper look into FoRRRwD countermeasures.
Keep reading EDC News for future editions of EDC Outtakes!
Micro Surfacing Treatment Makes Debut on Bustling Tennessee Highway
When the time came for the Tennessee Department of Transportation (TDOT) to repair a six-and-a-half-mile stretch of State Route (SR) 111, the State wanted a cost-effective treatment that would repair and extend the life of the pavement.
It had been seven years since this four-lane highway was last paved, and over time, no matter what a roadway is built with, heavy traffic levels will cause damage. SR-111 sits atop a plateau that requires snowplowing in winter months and is heavily trafficked – to the tune of an average daily traffic level of nearly 17,000 vehicles.
A micro surfacing solution that contains twice the amount of polymer than conventional micro surfacing treatments was selected, which significantly increases the durability and flexibility of the road surface. Contractors throughout the United States have applied it successfully, but it had not yet been used in Tennessee. TDOT expects the treatment to extend the life of SR-111 by another eight to 10 years at one-third of the cost of hot mix asphalt according to industry averages.
When appropriately practiced, pavement preservation follows a simple but effective maxim: "the right treatment, for the right road, at the right time." To learn more about pavement preservation, please contact Antonio Nieves with the Office of Preconstruction, Construction, and Pavements.
About EDC
Every Day Counts, a State-based program of the Federal Highway Administration's Center for Accelerating Innovation, works with State, local, and private sector partners to encourage the adoption of proven technologies and innovations to shorten and enhance project delivery.