August 20, 2020
Innovation of the Month:
Focus on Reducing Rural Roadway Departures
Last week, we discussed recommended countermeasures in the Focus on Reducing Rural Roadway Departures (FoRRRwD) initiative—cost-effective treatments proven to reduce these types of crashes. The next pillar we will discuss is the systemic approach to identify and —prioritize locations for safety improvements.
Rural roadway departure crash types occur consistently, but the crash locations are not concentrated and change from year to year. Reactively addressing locations where crashes have occurred may miss where they are likely to occur in the future. The systemic approach proactively identifies locations that have a higher risk of future severe crashes based on roadway features that correlate with particular crash types. This allows agencies to install low-cost countermeasures at locations with higher risk, even if they haven't experienced a documented crash.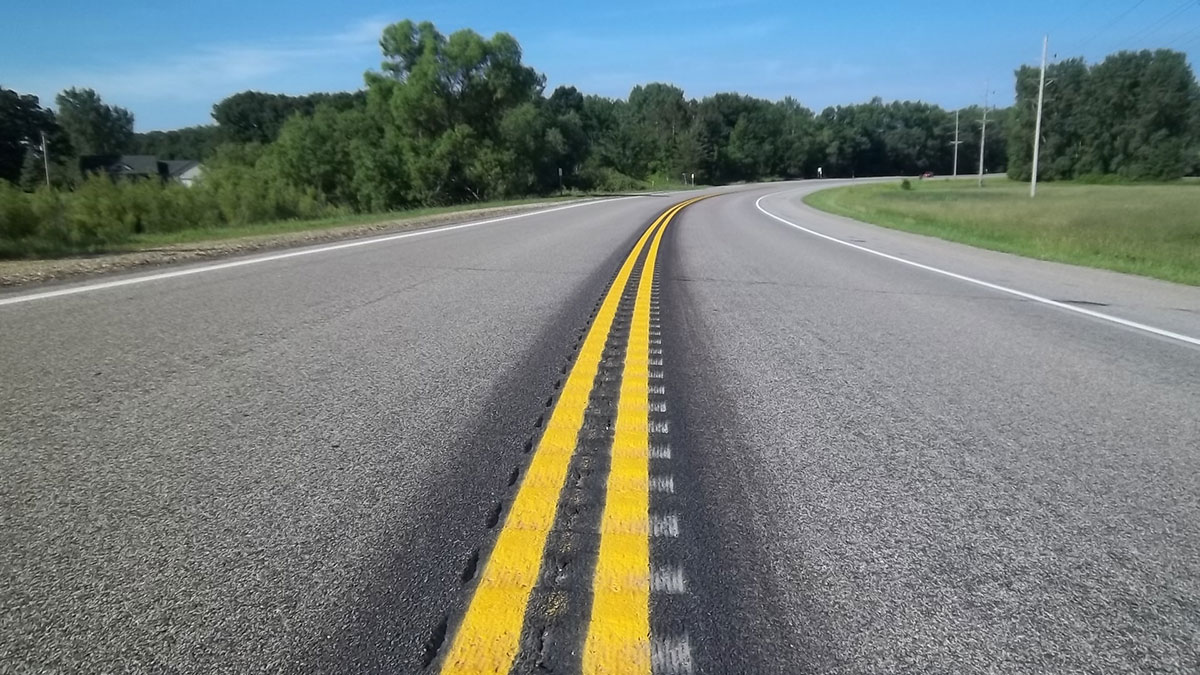 The Minnesota Department of Transportation (MnDOT) has institutionalized the systemic approach to proactively improve safety on both State and local road systems. Guidance and criteria for selecting proactive projects is included in the State's highway safety improvement program (HSIP) announcements. MnDOT used systemic safety analysis to identify risk factors for serious and fatal crash types and compiled a list of potential roadway departure countermeasures. An example of the systemic approach is contained in a head-on crash report for two-lane rural highways which found that drifting over the center line accounted for 65 percent of the fatal crashes. The report recommended center line rumble strips (CLRS) along US and MN State highways and estimates installing CLRS has the potential of preventing around 15 fatal crashes per year. The report also recommended CLRS for county roads of similar volume and indicated benefits for lower volume roads.
MnDOT also used systemic safety analysis as it developed road safety plans for each of the State's 87 counties. MnDOT targets an approximate 50/50 split of HSIP funding for local and State safety projects. The State offers technincal assistance to local agencies and developed pre-filled project recommendation sheets to make the application process easier.
To learn more about the systemic approach, please contact Cate Satterfield with the FHWA Office of Safety or Dick Albin with the FHWA Resource Center.
EDC Outtakes – FoRRRwD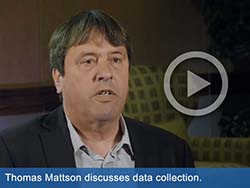 In EDC Outtakes–a series of short interview videos—State practitioners and FHWA personnel give insight into the current round of EDC innovations. In our latest edition, Thomas Mattson, Public Works Director for Humboldt County, CA, discusses some of the places agencies can go to collect data for beginning the systemic approach.
Keep reading EDC News for future editions of EDC Outtakes!
Will You STEP UP for Pedestrian Safety?

The Safe Transportation for Every Pedestrian (STEP) program is challenging agencies to "STEP UP" to implement proven safety countermeasures at pedestrian crossings. FHWA kicked off the STEP UP campaign in June 2020 – focusing on pedestrian crossing safety in dark conditions, between intersections, and involving older pedestrians. The campaign provides educational resources such as a click-through video highlighting crosswalk visibility enhancements and other countermeasures for improving safety in dark conditions. STEP UP issue briefs summarize trends and connect safety champions to research on each of the campaign's focus areas. FHWA is encouraging you to support the STEP UP campaign on social media using the hashtag #STEP_EDC. Share examples and photos of STEP countermeasures from your agency on social media or by sending information to Becky Crowe with FHWA's Office of Safety.
About EDC
Every Day Counts, a State-based program of the Federal Highway Administration's Center for Accelerating Innovation, works with State, local, and private sector partners to encourage the adoption of proven technologies and innovations to shorten and enhance project delivery.