September 3, 2020
Innovation of the Month:
Collaborative Hydraulics: Advancing to the Next Generation of Engineering (CHANGE)
Engineers and designers have used one-dimensional (1D) hydraulic modeling tools for nearly 60 years. User interfaces have greatly improved during this time, but the underlying modeling techniques have remained the same. These apply several simplifying assumptions that can lead to overly conservative, inadequate, or inaccurate results and are insufficient to meet many of today's project requirements
Next-generation hydraulic tools, such as those presented in Collaborative Hydraulics: Advancing to the Next Generation of Engineering (CHANGE), help agencies understand the complex interactions between river or coastal environments and transportation assets. This enables safer project designs, enhances the ability for an agency to communicate and explain these interactions with stakeholders, and leads to more efficient project delivery.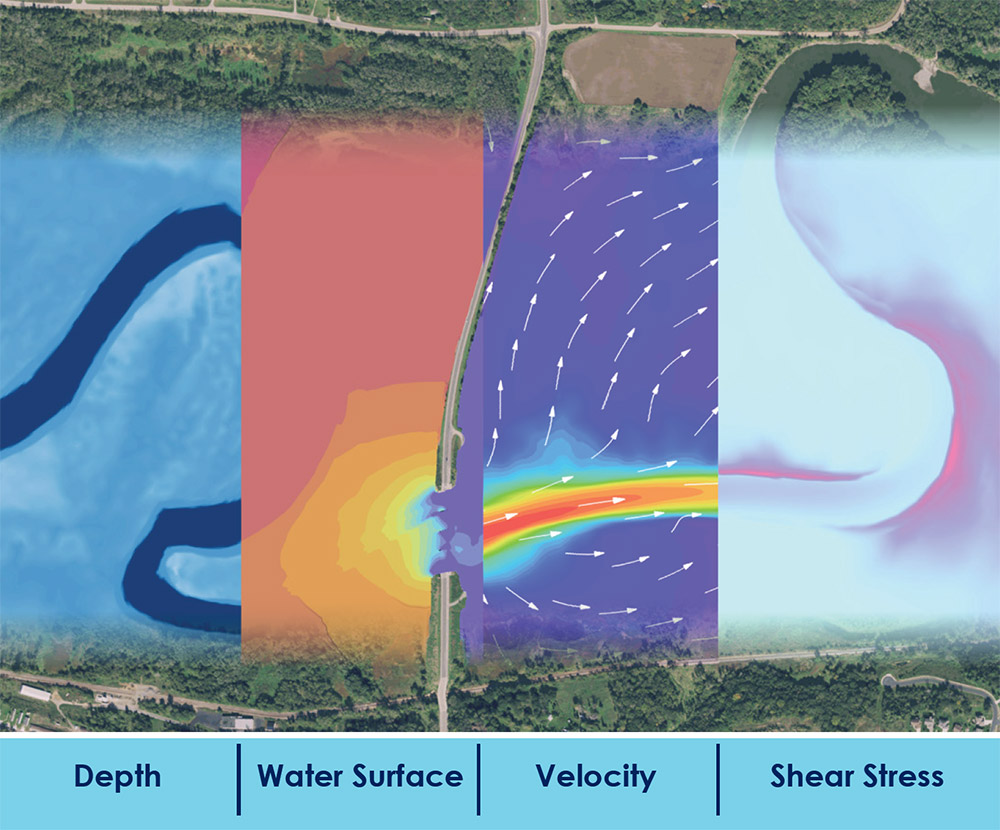 Benefits
Improved Quality and Resiliency – 2D modeling results in better representations of flow conditions, including depths and velocities. This can improve project quality by informing location and size of structures, depths of bridge foundations, and analyzing environmental impact.
Enhanced Collaboration – 3D graphical visualizations of 2D models help communicate complex interaction between waterways, transportation infrastructure, and the surrounding environment in an intuitive and visually rich way.
Streamlined Delivery – CHANGE can help streamline project development, including environmental, regulatory, and engineering activities.
Resources
The CHANGE team has a number of resources for agencies using or considering using 2D modeling. Join over 1,000 other practitioners in the 2D Hydraulic Modeling User's Forum to get the latest information, access to over 20 on-demand webinars, meetings, and other trainings, and to collaborate with peers on the topic. In the forum, you can also access video tutorials, fact sheets, and informational documents on 2D modeling, including the 2D reference manual.
The National Highway Institute's in-person, three-day NHI 2D modeling training course has recently been converted into a four-day virtual course. Three sessions of this training are available in late September and October, so register now to reserve your place.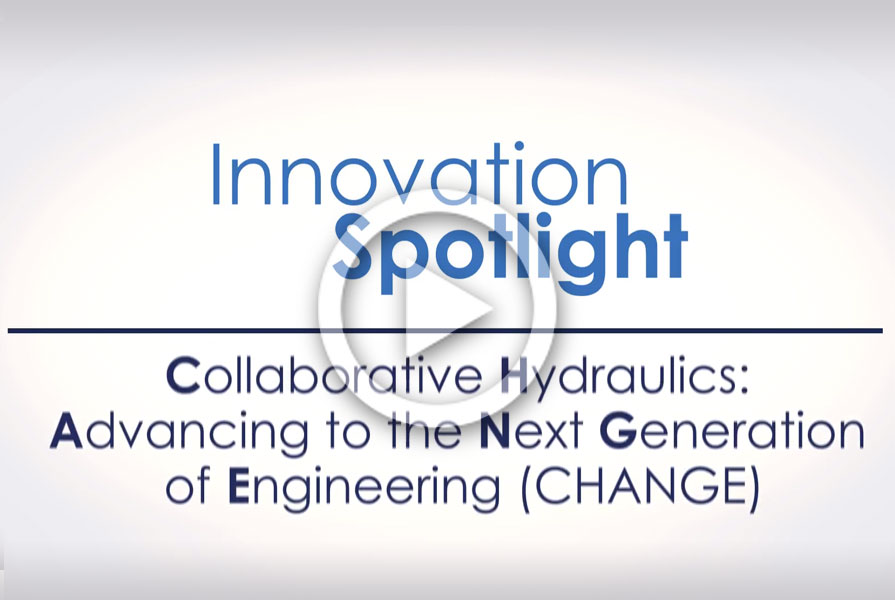 To learn more about next-generation hydraulic modeling, watch the CHANGE spotlight video or contact Scott Hogan or Laura Girard, with the FHWA Resource Center.
EDC Outtakes – CHANGE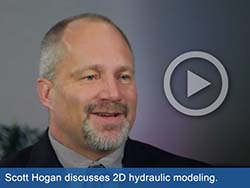 In EDC Outtakes–a series of short interview videos–State practitioners and FHWA personnel give insight into the current round of EDC innovations. In our latest edition, Scott Hogan, CHANGE team co-lead, discusses 2D hydraulic modeling and some of the benefits it brings.
Keep reading EDC News for future editions of EDC Outtakes!
Puerto Rico Improving Traveler Information and Incident Detection Using Crowdsourcing
The Puerto Rico Highways and Transportation Authority (PRHTA) is now a Waze Connected Citizens Program (CCP) partner. The PRHTA will be integrating data from the CCP with its advanced traffic management system software, SunGuide. The SunGuide Waze module, originally developed by the Florida Department of Transportation, facilitates operator processing of Waze-reported events more efficiently and in a more consistent fashion with other incident notification sources.
Through this partnership, PRHTA will share information like roadway crashes and closures with travelers using Waze. The PRHTA will also monitor in real-time incidents reported by Waze users through the CCP data feed, helping the agency more quickly detect and respond to incidents.
To learn more about how crowdsourcing can help your agency improve traffic operations, contact James Colyar or Paul Jodoin with the FHWA Office of Operations.
New Focus on Reducing Rural Roadway Departures (FoRRRwD) Website
Thirty people will die today in rural roadway departure crashes. There are solutions. Have a look at the new FHWA website dedicated to the Focus on Reducing Rural Roadway Departures (FoRRRwD) initiative and take action to start saving the people behind the numbers.
On this site, you can access resources including video links, recorded webinars, articles, and promotional materials such as the FoRRRwD trading cards and infographics.
For additional information, contact Cate Satterfield or Dick Albin, FoRRRwD team co-leads.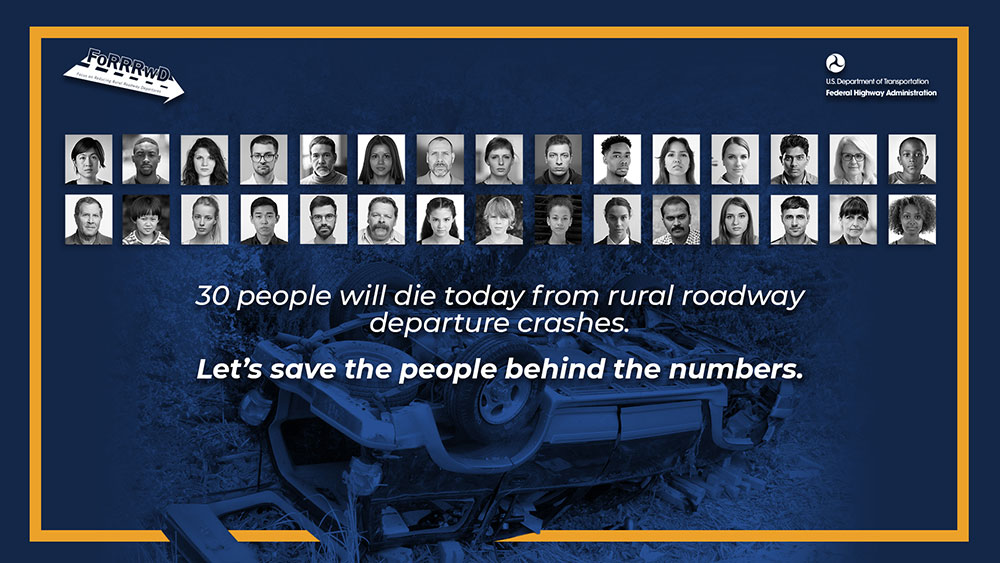 About EDC
Every Day Counts, a State-based program of the Federal Highway Administration's Center for Accelerating Innovation, works with State, local, and private sector partners to encourage the adoption of proven technologies and innovations to shorten and enhance project delivery.