January 21, 2021
Innovation of the Month:
Crowdsourcing for Advancing Operations
Crowdsourcing is a powerful, proven, low-cost strategy to improve transportation systems management and operations (TSMO). States participating in the EDC-5 crowdsourcing initiative used real-time and archived crowdsourced data to improve applications such as traveler information, traffic incident management, work zone management, road weather management, and emergency management. Agencies also applied crowdsourced data to improve road maintenance and conduct a host of traffic studies. These application area improvements translated to benefits for road users and transportation agencies, as illustrated below.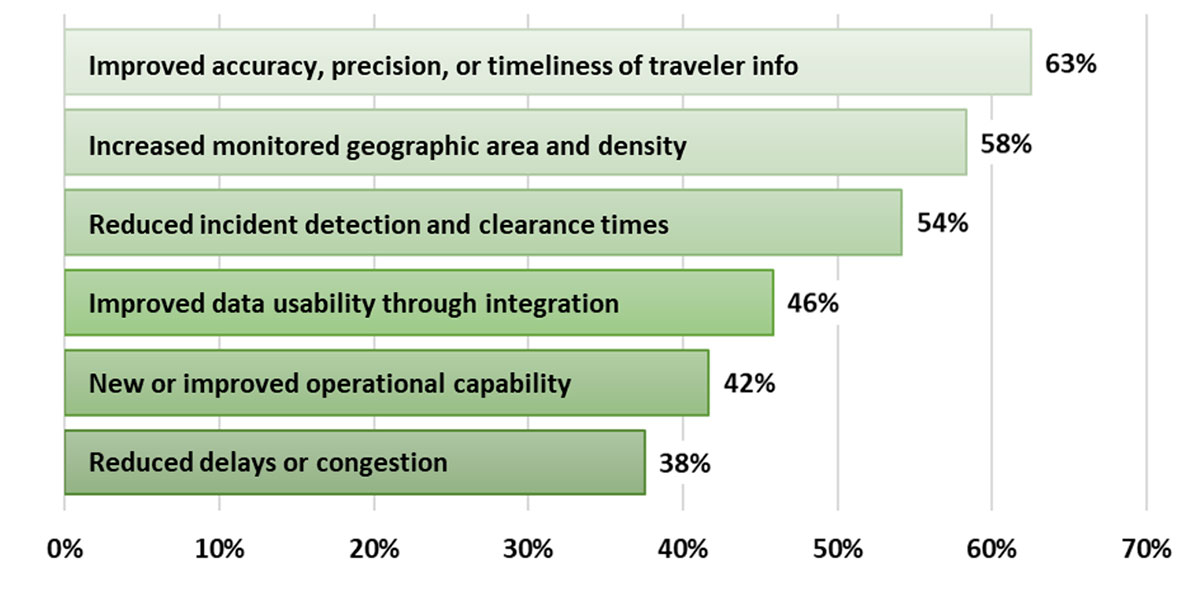 During the EDC-6 crowdsourcing initiative, agencies will deepen their "crowdsourcing roots" for even more fruitful benefits. These include improving data management, more broadly sharing and integrating data, adding data sources and applications, and expanding archived data use. Most agencies participating in the EDC-5 crowdsourcing also expressed their commitment to deepening crowdsourcing roots to improve decision-making across real-time operations, planning for operations, and broader capital investments.
To learn more about how your agency can expand its use of crowdsourced data, contact James Colyar, Greg Jones, or Ralph Volpe, EDC-6 team co-leads or visit the team's EDC website.
Georgia ATSPM Implementation Wins Award
The Georgia Department of Transportation (GDOT) worked with FHWA to develop Automated Traffic Signal Performance Measures (ATSPM), built upon the work of the Indiana and Utah Departments of Transportation with Purdue University to develop performance measures that characterized flow rates and quality of traffic signal timing coordination. Launched in January 2018, GDOT's Measurement, Accuracy, and Reliability Kit (MARK 1) automated the reporting system, replacing manual procedures that had been in place for five years. This system has saved the State hundreds of hours in staff time estimated at $250,000 per year.
As a result of this initiative, the National Operations Center of Excellence recognized GDOT with the 2020 transportation systems management and operations (TSMO) Awards for "Best Use of Data to Improve TSMO" as well as the program's Overall Winner. To read GDOT's case study, please click here.
Congratulations to GDOT! To learn more about ATSPMs, contact Eddie Curtis with the FHWA Office of Operations.
EDC Outtakes – Crowdsourcing for Advancing Operations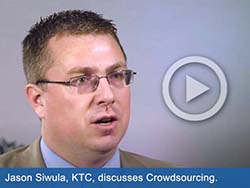 In EDC Outtakes–a series of short interview videos–State practitioners and FHWA personnel give insight into the current round of EDC innovations. In our latest edition, Jason Siwula, with the Kentucky Transportation Cabinet (KYTC), discusses the multiple ways KYTC has used crowdsourced data from its Connected Citizen Partnership program with Waze to improve the State's traffic operations.
Keep reading EDC News for future editions of EDC Outtakes!
About EDC
Every Day Counts, a State-based program of the Federal Highway Administration's Center for Accelerating Innovation, works with State, local, and private sector partners to encourage the adoption of proven technologies and innovations to shorten and enhance project delivery.