February 11, 2021
Innovation of the Month:
NextGen TIM
Next-Generation Traffic Incident Management (NextGen TIM) focuses on working with State, local, and Tribal partners to improve traffic incident management on all roadways. These entities are poised to take TIM to the next level by using innovative approaches that will continue to improve safety and travel reliability and save lives, time, and money. TIM training is a cross-cutting and foundational TIM element.
Training for first responders promotes a shared understanding of the requirements for safe, quick clearance at traffic incident scenes; prompt, reliable and open communications; and motorist and responder safeguards. NextGen TIM continues to promote innovative approaches to training such as online and virtual delivery, allowing remote participation and continued access to updated content. In addition, NextGen TIM strives to institutionalize training by recommending requiring the training for new employees and continuing education credits towards certifications.
The National Highway Institute (NHI) provides a free online version of the FHWA coordinated National TIM Responder Training course. The course includes an overview and nine lessons–taking approximately four hours to complete. Participants can begin by registering for an account and searching for course number 133126A.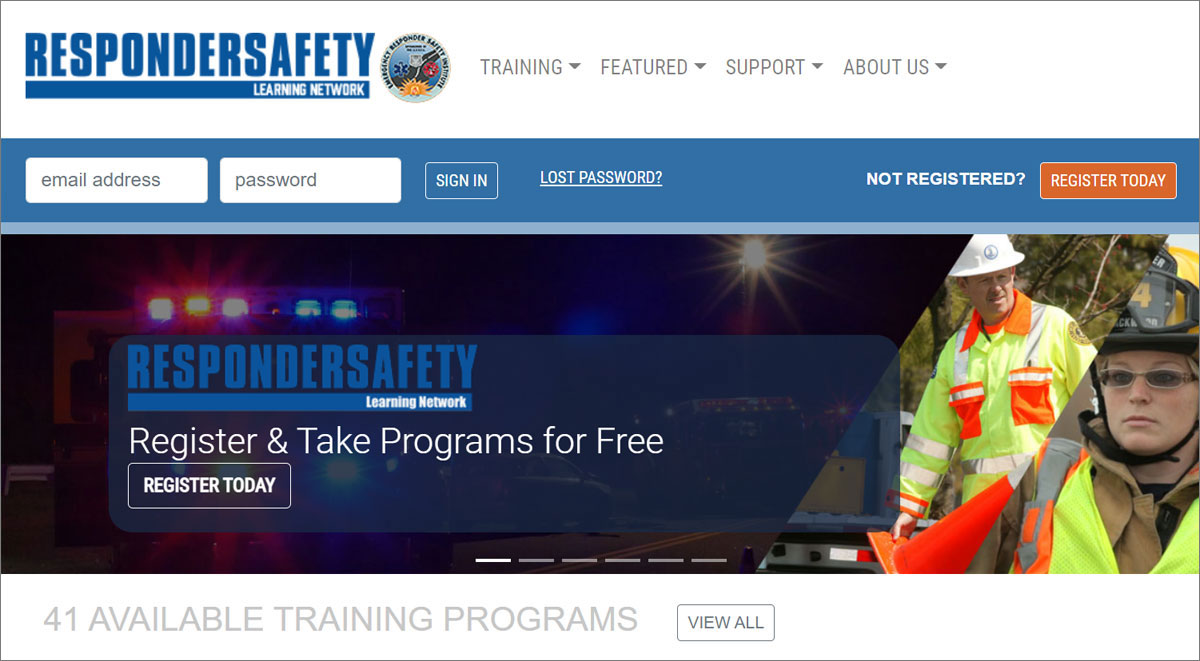 The Emergency Responder Safety Institute (ERSI) has identified 10 training modules available through the Responder Safety Learning Network (RSLN) that is equivalent to and covers all the training objectives of FHWA's National Responder Training course. Once individuals complete these ten modules, they can download a certificate equivalent to completing the National TIM Responder Training course. This option is available at https://learning.respondersafety.com.
The Texas Department of Transportation (TxDOT) has led the nation in institutionalizing TIM training by establishing training requirements for responders–starting with career firefighters in 2015 and volunteer firefighters in 2017. Recently, they made TIM training a requirement for all police officers hired after April 1, 2020. To support these requirements while in-person activities were restricted, TxDOT held multiple virtual TIM Train-the-Trainer (TtT) sessions of the National Program during the last half of 2020, training approximately 50 trainers.
To learn more NextGen TIM training opportunities, contact Paul Jodoin or James Austrich, EDC-6 team co-leads, or visit the team's EDC website.
Tennessee Highway Patrol Uses Crowdsourced Data to Augment Personnel Resource Allocation
The Tennessee Highway Patrol (THP) uses the Tennessee Integrated Traffic Analysis Network (TITAN) crash model to prioritize patrol locations. The model combines historical data, such as fatal crashes and DUI arrests with weather forecasts and scheduled special events, to generate heat maps that identify areas of high crash likelihood. The TITAN model estimates crash propensity in grids 42 square miles in size. This resolution provides the most accurate estimates of fatal crash propensity in four-hour time windows over the upcoming week, based on events and weather.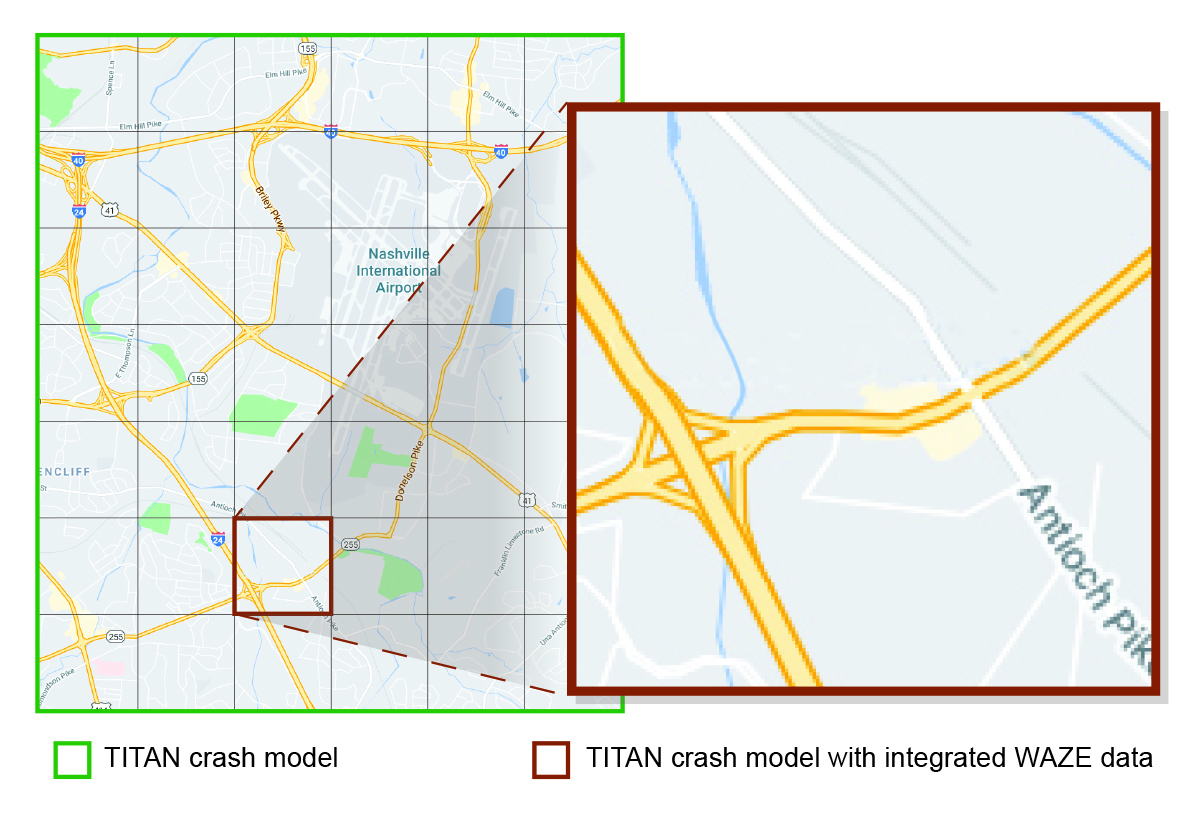 Integrating Waze-reported crash location data with existing crash databases increased the spatial resolution of crash estimates from 42 to 1 square mile. Waze-reported data also enabled higher temporal resolution, from four hours to one hour. THP can now more effectively target high-risk times and areas for patrols. Watch a video segment describing the Tennessee project, starting four minutes into the video.
To learn more about how crowdsourcing can help your agency improve traffic operations, contact James Colyar or Paul Jodoin with the FHWA Office of Operations.
FoRRRwD Training Trading Cards Now Available in Spanish
Are you looking to enhance your focus on reducing rural roadway departures (FoRRRwD) training materials? A set of 18 trading cards that illustrate rural roadway departure crash types, countermeasures, and tools, are now available in Spanish as well as English. Agencies are encouraged to use these cards to educate staff on various approaches to reduce rural roadway crashes and save lives. These popular cards are now available in professional or desktop print-ready versions on their own web page.
To learn more about reducing rural roadway departures in your State, please contact Cate Satterfield with the FHWA Office of Safety or Dick Albin with the FHWA Resource Center.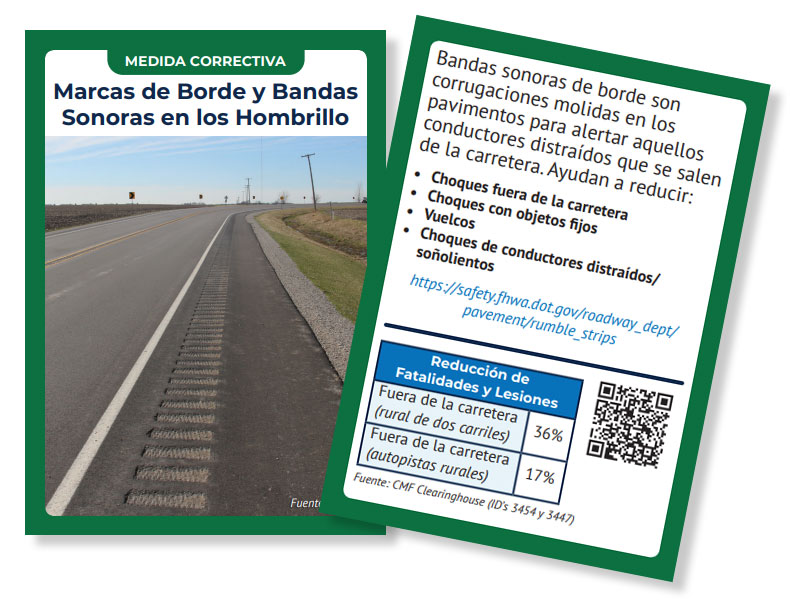 About EDC
Every Day Counts, a State-based program of the Federal Highway Administration's Center for Accelerating Innovation, works with State, local, and private sector partners to encourage the adoption of proven technologies and innovations to shorten and enhance project delivery.