August 26, 2021
Innovation of the Month:
Targeted Overlay Pavement Solutions
Last week, we discussed a case study involving bonded concrete overlays, part of the Targeted Overlay Pavement Solutions (TOPS) toolbox. This week, we'll look at how New Jersey has used high performance thin overlays (HPTO) successfully as a pavement preservation tool.
Since 2015, NJDOT has used HPTO on more than 1,000 lane miles to seal pavement and improve ride quality. Benefits include short road closures reducing impact on traffic, and addition of approximately 10 years of service life. Timing of the application is crucial. A Rutgers University study found applying HPTO to pavements while they are still in "good" condition more than doubles the service life compared to applying the product to pavements in "fair" condition.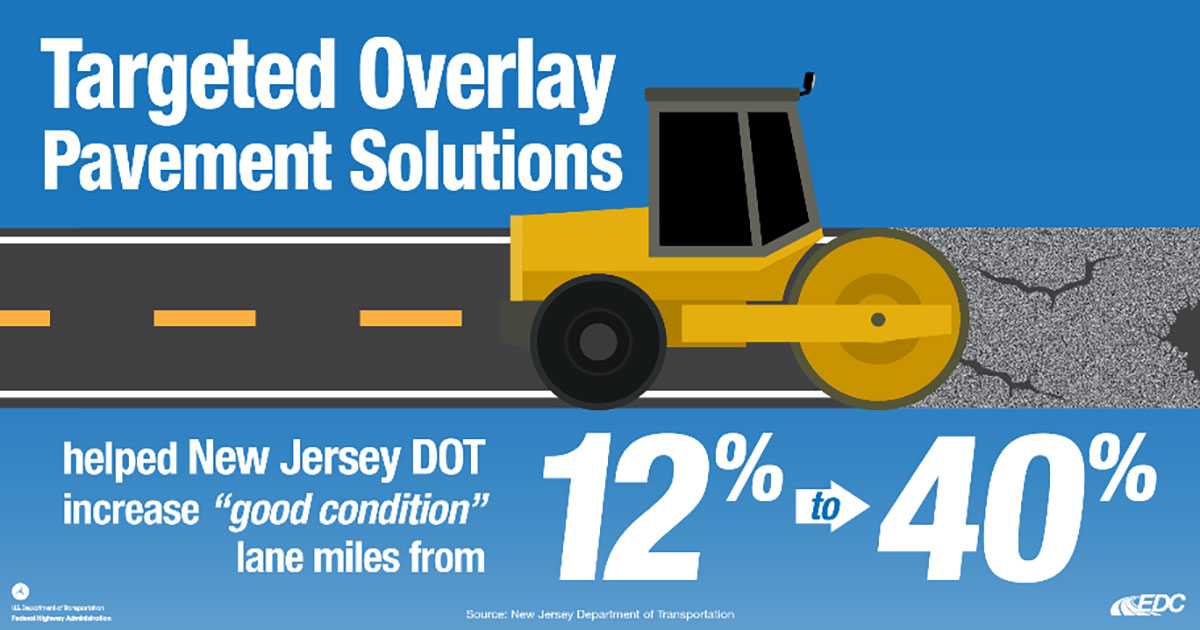 Contractors who construct NJDOT projects have not reported constructability issues or complaints about the mix. NJDOT believes including performance requirements for the mixture, understanding treatment selection and application timing, and requiring project engineers to approve specifications are key factors in the success of HPTO as a pavement preservation tool.
Based on this research and evaluation of projects to date, NJDOT considers HPTO a cost-effective solution that provides a safe, smooth, crack and rut resistant surface that extends the life of the pavement and causes minimal impact on the road users and environment during construction.
To learn more about TOPS, contact Tim Aschenbrener (asphalt) and Sam Tyson (concrete), EDC-6 team co-leads. To stay connected with the TOPS team, join their mailing list to receive updates and new resources as they become available.
Strategic Workforce Development – "Plays" for a Successful Campaign
FHWA's Strategic Workforce Development's goal is to identify, train and place individuals into highway construction careers. A playbook to build tomorrow's highway construction workforce was developed by FHWA and includes eight plays that provide helpful tips and guiding principles to develop a Highway Construction Workforce Partnership (HCWP).
The "Focus on Fundamentals" play ensures that workers have basic job and life skills to succeed on a construction site. An important step for each HCWP is to perform a needs assessment to identify the skills that local construction firms require. After determining the skills that are needed, a HCWP can provide pre-apprenticeship training with industry-recognized credential that will add value to the workers when searching for a job.
To learn more about strategic workforce development, contact Karen Bobo, FHWA Center for Transportation Workforce Development or Joe Conway, FHWA Center for Local Aid Support, or visit FHWA's EDC website.
VPI Conversations Video Series
As part of its EDC-6 Virtual Public Involvement (VPI) initiative, FHWA has released four videos from the new VPI Conversations video series, which features professionals telling the story about the virtual public involvement efforts at their respective agencies. The first batch of VPI Conversations features:
Institutionalizing VPI
VPI Strategies for Planning, Project Development, and Environmental Review

Virtual Open Houses
Bilingual Resources
Low-Cost VPI Strategies

Institutionalizing VPI
VPI Strategies for Project Development and Environmental Review

Using VPI to Engage with Diverse Communities
Institutionalizing VPI
For more VPI information and resources, visit the FHWA VPI website. For questions about the VPI initiative, please contact Lana Lau, Carolyn Nelson, or Mack Frost.
EDC Safety Summit Series Begins Next Week
Safety innovations have been a cornerstone of the EDC program since 2011, resulting in their rapid deployment and institutionalization, and the upcoming EDC Safety Summit Series will build on that momentum.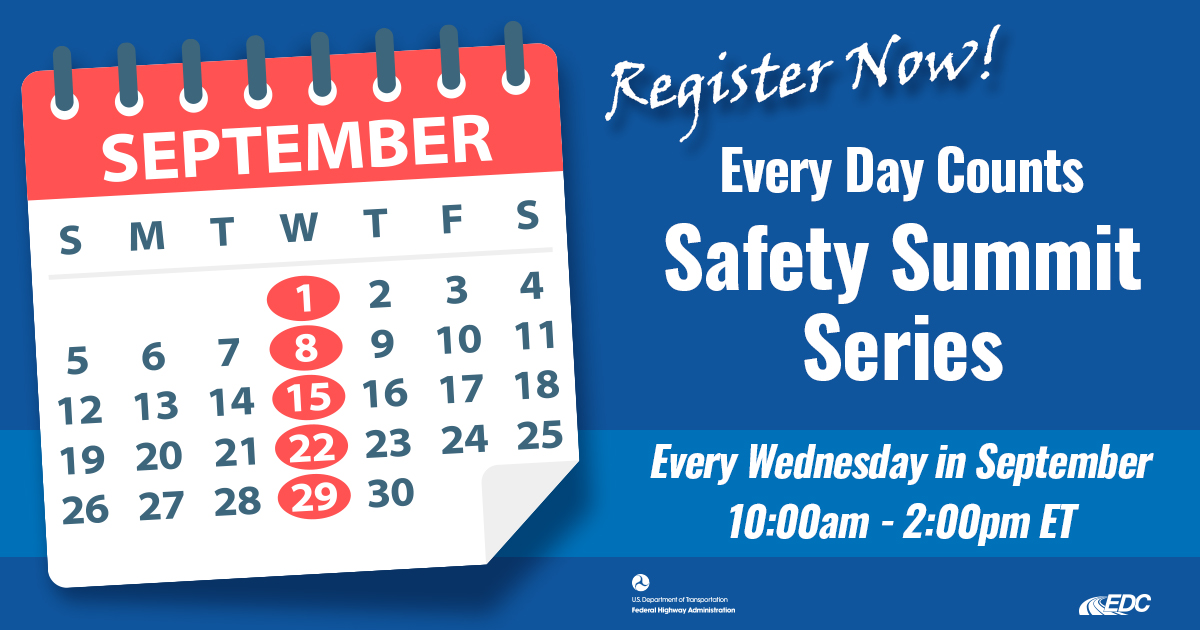 September 1 will focus on Safe Transportation for Every Pedestrian (STEP) and will include opportunities to discuss this topic with peers and establish relationships that can boost success now and in the future.
Register here for the summit, which will take place from 10 am to 2 pm ET each day and is open to all State, local, and tribal stakeholders. Participants can join for one or all five Wednesdays. Contact Karen King, FHWA Virginia Division, for additional information.
Discover Home-Grown Innovations from Around the Country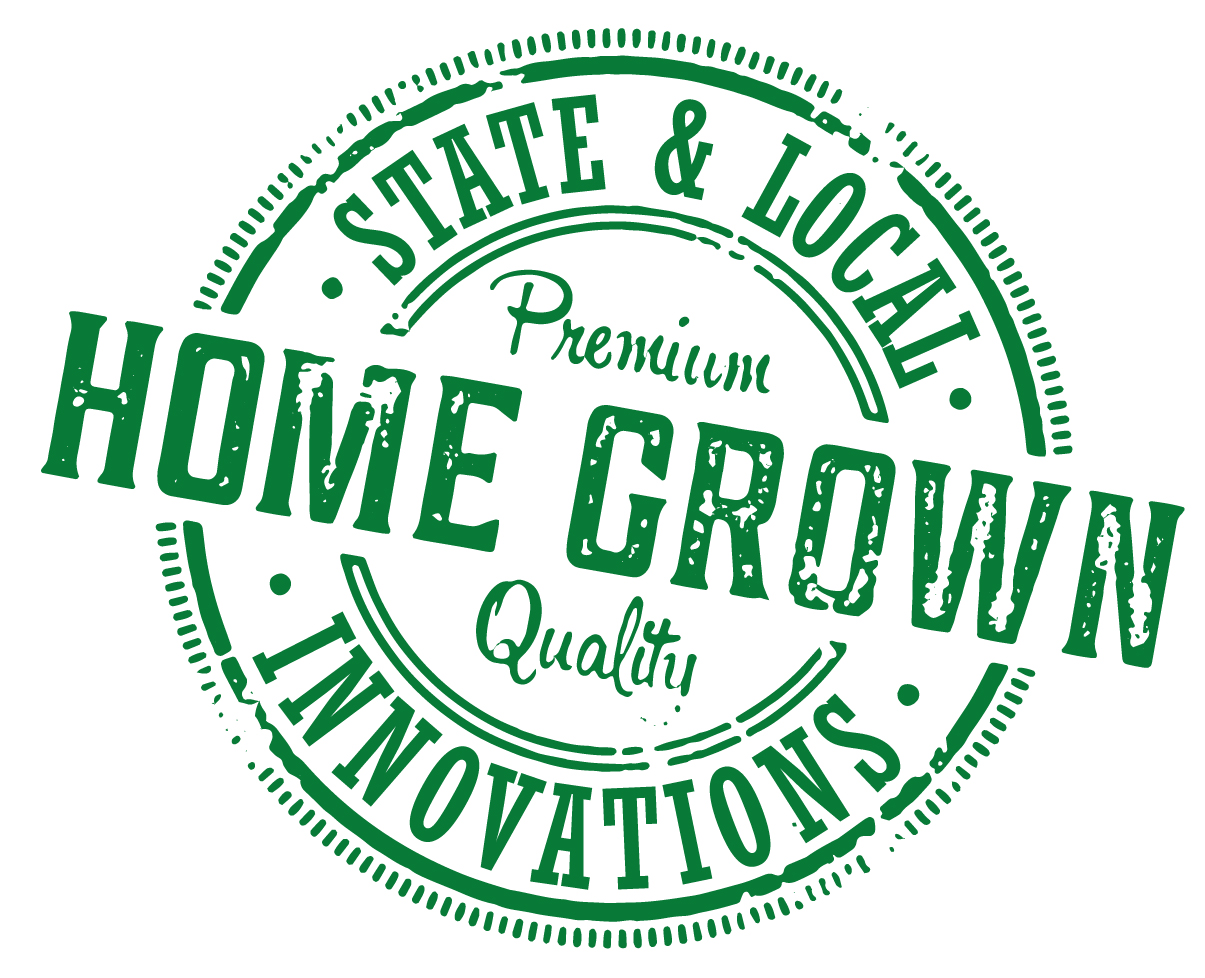 Are you interested in homegrown innovations being used by your peers in other parts of the country? Check out the National STIC Network Showcase, a component of the EDC-6 Virtual Summit, which can be viewed throughout 2021.
The showcase prominently features several innovations focused on pavements. Learn about the Georgia DOT Comprehensive Pavement Condition Evaluation System for Rigid Pavements, which advanced the State's real-time data collection system and can improve data quality, safety, pavement rater productivity, and more; Utah DOT's use of High Polymer Single Lift Hot Mix Asphalt, which exhibits better crack and rut resistance and allows for faster construction, reducing impacts to the traveling public, and Wexford County, MI, use of Pavement Underseals, which significantly reduces cracking and provides an impervious membrane to delay the intrusion of moisture.
Celebrate the ingenuity of your peers and read about these innovations.
About EDC
Every Day Counts, a state-based initiative of the Federal Highway Administration's Center for Accelerating Innovation, works with state, local and private sector partners to encourage the adoption of proven technologies and innovations to shorten and enhance project delivery.
EDC News is published weekly by the FHWA Center for Accelerating Innovation.
Recommended Citation:
U.S. Department of Transportation, Federal Highway Administration Every Day Counts: Innovation for a Nation on the Move
EDC News: August 26, 2021 Washington, DC:
https://doi.org/10.21949/1521804