October 14, 2021
Innovation of the Month:
e-Ticketing
Transportation agencies and the private sector spend considerable resources producing, distributing, sorting, recording, and archiving paper tickets. Electronic ticketing (e-Ticketing) makes it easier for the highway construction industry to switch from paper-based exchanges to a modern, 21st century digital workflow providing information that is "smarter" and more accessible.
e-Ticketing mitigates the challenges of paper tickets through a safer, faster, less resource intensive, more sustainable and streamlined process using digital technology. e-Ticketing improves the tracking, exchange, and archiving of materials tickets. Using electronic ticket exchanges enables access via mobile devices and simplifies handling and integration of material data into construction management systems for acceptance, payment, and source documentation.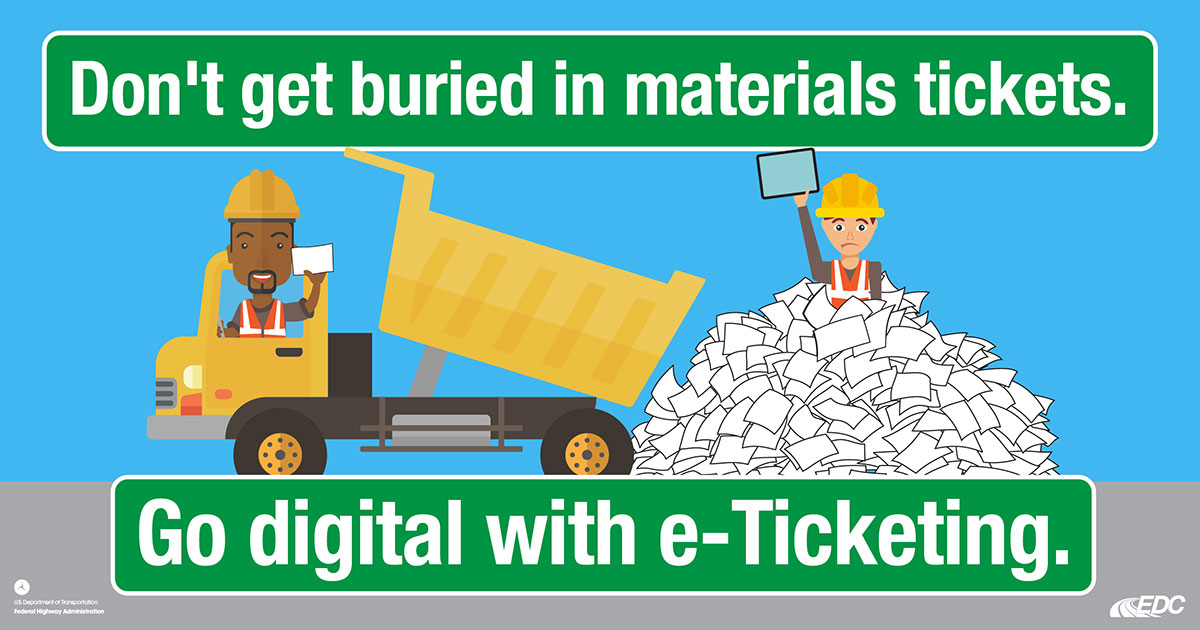 As e-Ticketing use grows, State DOTs are discovering a need for software solutions to aggregate e-Tickets from many sources and vendors used by contractors. A recent Innovator article featured two States' e-Ticket aggregation software solutions. Several other States, including Iowa and Minnesota, are using AASHTOWare Project, a construction management software familiar to transportation agencies, to integrate e-Tickets. This software allows agencies to import concrete and asphalt materials tickets using comma-separated value (CSV) files without needing additional third-party systems.
The program can receive e-Tickets from any vendor using the cloud provided the data is delivered in the correct format. The integration of e-Tickets into AASHTOWare will reduce data entry through automation and allow project managers, inspectors, and materials personnel to view the data in real-time from anywhere.
In the future, AASHTOWare Project's e-Ticket integration will be expanded using an application programming interface (API) and determine ways it can use e-Ticket data to provide value to agencies, such as posting quantities, materials acceptance, project status, and more.
To learn more about e-Ticketing, please contact Kat Weisner, FHWA Resource Center.
The U.S. Government does not endorse products or manufacturers. Trademarks or manufacturers' names appear only because they are considered essential to the objective of the article. They are included for informational purposes only and are not intended to reflect a preference, approval, or endorsement of any one product or entity.
Georgia Safety Service Patrols Use Crowdsourced Data to Manage Incident Queues
Georgia's Coordinated Highway Assistance & Maintenance Program (CHAMP) is a rural-focused safety service patrol program operating on the state's Interstates outside the metro-Atlanta area. First responders like CHAMP benefit from public real-time, map-based traveler information. Operators safely access the 511ga.gov site from inside their CHAMP vehicle to identify the back of the queue. Armed with queue information, CHAMP focuses on placing resources to warn approaching drivers of slowdowns.
CHAMP operators and other responders are also encouraged to use the Waze application to report their location to benefit other road users. By reporting this information, responders ensure that situational information benefits more travelers in real-time. Their grassroots use of crowdsourced applications by Georgia's rural responders shows that sometimes a "low tech" approach can be as effective as sophisticated systems.
To learn more about low-tech or high-tech crowdsourcing for incident management, contact James Colyar, Greg Jones, or Ralph Volpe, the FHWA EDC-6 Crowdsourcing co-leads.
New Resources Help Agencies Properly Install Chevron Signs
In a typical year, over 36,000 people die on the nation's highways. Over 25 percent of these deaths occur on horizontal curves. Chevron signs are a simple, low-cost countermeasure proven to reduce serious and fatal crashes on curves. At night, they can reduce crashes by up to 25 percent.
The Focus on Reducing Rural Roadway Departures (FoRRRwD) team have produced two videos to show how to install these countermeasures correctly to save lives in your communities.
In the first video, the Montana Local Technical Assistance Program (LTAP) shares a unique way to determine a curve's radius using free online tools. Using this information along with advisory speeds, agencies can consult the MUTCD to determine the optimal spacing for chevron signs. The second video describes how to properly place the signs in the field along the curve.
To learn more about the importance of curve signage, view this storyboard webpage. To learn more about FoRRRwD, contact Cate Satterfield, FHWA Office of Safety, or Dick Albin, FHWA Resource Center.
Discover Home-Grown Innovations from Around the Country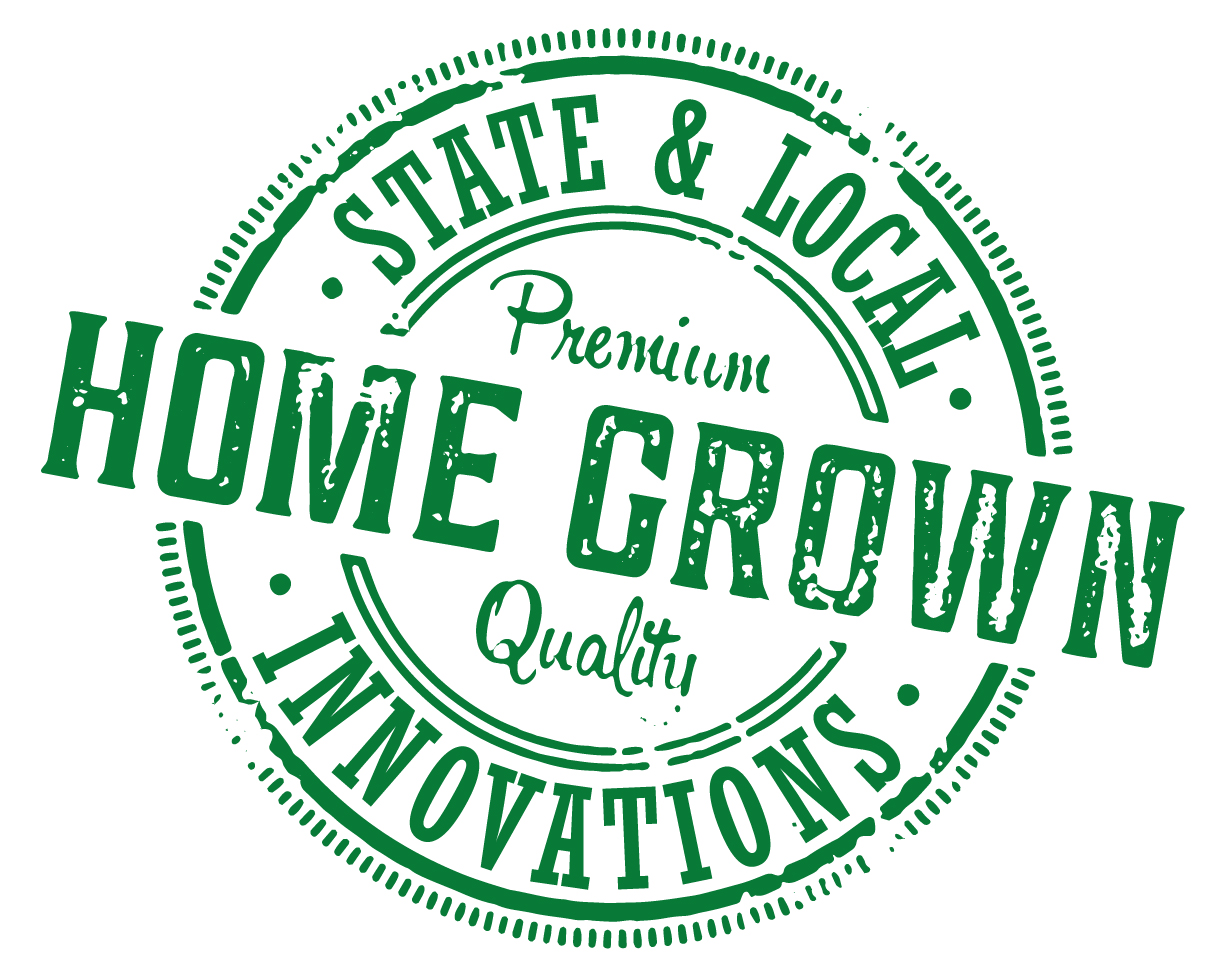 The National STIC Network Showcase prominently features several innovations focused on e-Ticketing and e-Construction. Learn about Minnesota DOT's Hot-Mix Asphalt e-Ticket delivery pilot, which increases safety, reduces labor hours, and improves record quality; Delaware DOT's use of Primavera Unifier for e-Construction, which tracks construction documentation in a customized, workflow-based system designed to the DOT's specifications; and Wisconsin DOT's cloud-based e-Construction file sharing system, which offers more features than a traditional local area network, provides seamless mobile access from the field, and provides a consistent, statewide format for file management.
About EDC
Every Day Counts, a state-based initiative of the Federal Highway Administration's Center for Accelerating Innovation, works with state, local and private sector partners to encourage the adoption of proven technologies and innovations to shorten and enhance project delivery.
EDC News is published weekly by the FHWA Center for Accelerating Innovation.
Recommended Citation:
U.S. Department of Transportation, Federal Highway Administration Every Day Counts: Innovation for a Nation on the Move
EDC News: October 14, 2021
Washington, DC:
https://doi.org/10.21949/1521815