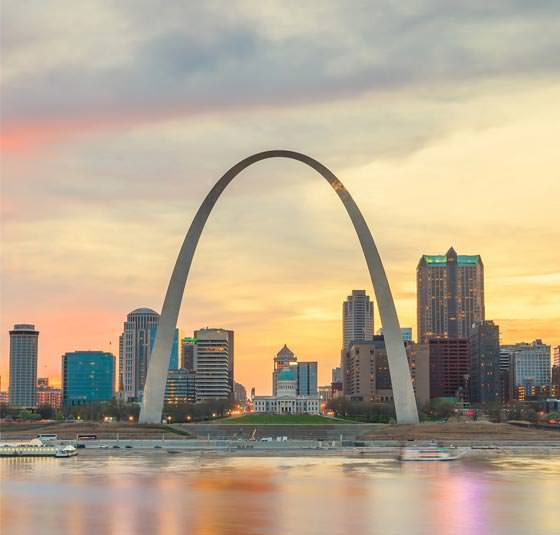 St. Louis is part of the largest metropolitan area in Missouri and the 20th-largest in the U.S. However, St. Louis is one of the only cities in the pilot that has decreased in size since 2010, down 2.5 percent.
Although the St. Louis urbanized area contains 2.1 million people, a particular challenge for highway construction workers in St. Louis is transportation to work sites. Because the area around St. Louis is largely rural, roadway projects may begin in the urban area where public transportation, like the MetroLink or MetroBus, is available to workers, but then extend to rural areas just outside the city where public transport does not go. This makes it difficult for some workers to stay on projects long term.
St. Louis also has a limited highway construction season due to cold winter temperatures. This creates added pressure for construction workers to pursue jobs in vertical construction that can continue in the winter months.
| City (Urbanized Area) | Population | Total Roadway Miles | Average Annual Daily Traffic on Freeways | Daily Vehicle Miles Traveled per Capita |
| --- | --- | --- | --- | --- |
| St. Louis | 2.1M | 11,700 | 75,158 | 31.2 |