A Citizen's Guide to Transportation Decision Making
Funding Transportation Projects
Before states and MPOs can make improvements in your area's transportation system, they must identify funds that will be readily available over the three-to-five-year life of the Transportation Improvement Program. Just as an individual would budget money for short-term family and home expenses, MPOs and states allocate funds for specific transportation projects. STIPs and TIPs are important documents for budgeting the funds needed to make these transportation improvements possible.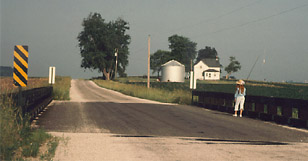 Communities and the Environment in Transportation Planning
Transportation planning must reflect the desires of communities, and take into account the impacts on both the natural and human environments. Moreover, transportation plans should help your regions and communities reach their goals. As previously mentioned, a project must be included in a TIP for it to be funded, and plans and programs must comply with air quality standards established by the Environmental Protection Agency (EPA).