Questionnaire Regarding State DOT Approaches for Dealing with Unsatisfactory Contractor Performance
(Slide 1)
AASHTO Subcommittee on Construction / Contract Administration Task Force
Jerry Yakowenko
Task Force Secretary
FHWA, Headquarters
202.366.1562
gerald.yakowenko@fhwa.dot.gov
---
Agenda
(Slide 2)
Results of survey
Example States
Other experience
Conclusion
---
State Transportation Agency Responses
(Slide 3)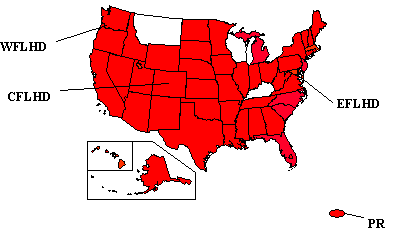 ---
1) How does your state define unsatisfactory contract prosecution and progress?
(Slide 4)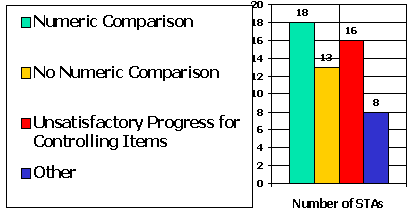 ---
Definition of "unsatisfactory progress"
(Slide 5)
%time - % completion

25% - AL,
20% - MS, OK,
15% (HI, NM, TN,
10% - EFLHD

Expiration of time / work not complete (FL, HI,
Case-by-case - NV, VT,
Other - IA, UT, GA, LA*
---
Louisiana - "unsatisfactory progress"
(Slide 6)
Non-CPM project

| | |
| --- | --- |
| Elapsed Time (Te) | %time - % complete |
| 55% | 40% |
| 55% (te) 70% | prorate allowable difference |
| >70% | >25% |
CPM projects

| | |
| --- | --- |
| Elapsed Time (Te) | %time - % complete |
| 55% | progress >20% behind scheduled earnings |
| 55% (te) 75% | prorate allowable difference |
| >75% | >25% behind scheduled earnings |
---
2) List the methods currently available in your agency for dealing with unsatisfactory contract prosecution and progress.
(Slide 7)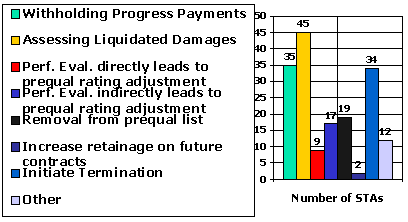 ---
3) Which method in Question #2 is used the most in your state to deal with unsatisfactory contract prosecution?
(Slide 8)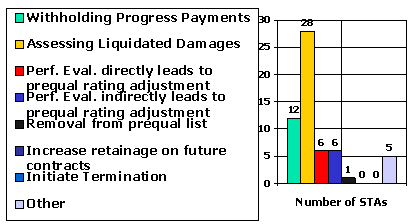 ---
4) Does your state generally inform the contractor's bonding company when it is determined that the contractor's prosecution and progress is unsatisfactory?
(Slide 9)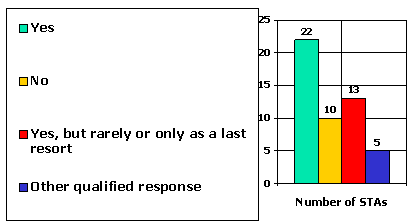 ---
5) If the answer to question No. 4 is yes, does the involvement of the bonding company generally result in improved contract prosecution and progress?
(Slide 10)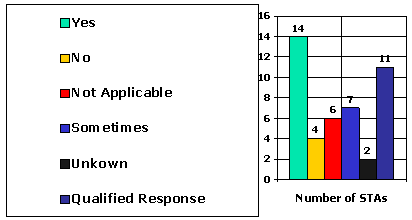 ---
6) How does your State define unacceptable quality in the performance of the work?
(Slide 11)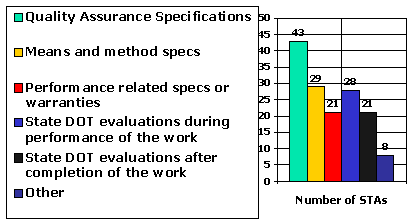 ---
7) How does the State use contract performance evaluation data?
(Slide 12)
Performance evaluations directly lead to an adjustment of prequalification capacity rating with the completion of every contract (7)
Performance evaluations indirectly lead to an adjustment of prequalification capacity rating only when consistent or below average performance is noted over several contracts (18)
Removal from the prequalification list (15)
Increase retainage on future contracts (3)
Initiate termination procedures (13)
Other (23)
---
8) Does your state have a process for rewarding above average performance (other than QA specs)?
(Slide 13)
No - 32, Yes - 14, Other - 3
Examples:
early completion incentives (8)
congratulation letters from the contract engineer to the top 15 performers - no $ (IA)
increase prequalification rating (IL, KS, MA, WA)
Reduction in retainage (MD)
Financial incentive (up to 5%)being developed (NJ)
Yearly recognition awards for quality, prosecution and contract compliance (MO, PA,)
---
9) Does your state have a contractor prequalification process?
(Slide 14)
No - 12, Yes - 34, May be used on individual projects -2, Other (1)
Qualifications:
some states rely on licensing and bonding requirements in-lieu-of prequalification
Others make responsibility determinations
some may require specific qualifications (SSPC)
---
10) If your state has a contractor prequalification process, is contractor performance a criterion that is used in the adjustment of ratings or in a non-responsibility determination?
(Slide 15)
No - 7, Yes - 20, Other explanation - 3
Unique qualifications:

NC - utilize bonding capacity and safety rating
---
Example States
(Slide 16)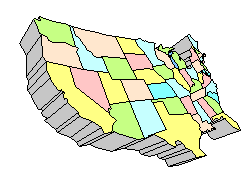 ---
(Slide 17)

Project manager completes an evaluation for each project
Contractor may appeal the evaluation rating to the ODOT Area Manager
ODOT evaluates a 12-month rolling average of scores for corrective actions(potential removal from prequalification list
Two page evaluation form available
References: http://landru.leg.state.or.us/ors/ (279.041); administrative rules http://arcweb.sos.state.or.us/rules/alpha_index.html (734 division 10)
---
(Slide 18)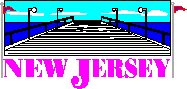 Pilot program started in 2001
Resident Engineer completes project check lists / evaluations (up to 46 pages)
Low ratings may affect prequalification rating; high ratings may result in an incentive payment up to 5%
---
(Slide 19)

Since 1991, project questionnaire to evaluate quality, contract compliance, prosecution
Statistical analysis of all summaries

Excellent = mean + 2 std. dev.
Average = mean +/- 1 std. dev.
Below average = mean - 1 std. dev.
Unacceptable = mean- 2 std. dev.

Implementation

Unacceptable rating in 1st year - probation; 2nd - suspension for one year; 3rd - debarment
Awards (certificates and plaques)by category:Heavy/medium/light volume,specialty contractors, etc.

Evaluation forms available (10 pages)
---
Missouri Results
(Slide 20)

For 2001:
notices of suspension - 2 contractors
probationary notices - 4 contractors
continue on probation from previous years - 10 contractors
achieved significant improvement and are reinstated to good standing - 7 contractors
Upon review, the Chief Engineer waived disciplinary action against seven (7)contractors.
---
Federal Contracting
(Slide 21)

Emphasis on "Best Value" since 1994
BV used for over 50% of projects (applied to over 66% of Federal construction $)*
Projects range from $50,000 to over $1 billion
---
AGC Position
(Slide 22)
Neutral appeals process for a contractor to question an adverse evaluation.(due process)
Evaluations should not rely on the opinion of one individual
One negative project should not negate an otherwise positive performance record. Should be a process to eliminate or at least mitigate a single poor performance evaluation.
---
Additional references
(Slide 23)
---
Additional references
(Slide 24)
"Guide to Collection and Use of Past Performance Information", The Deputy Under Secretary of Defense (Acquisition Reform); Includes: "Past Performance Top Ten Tips";