Publication Number: FHWA-RD-00-057
Date: April 2000

In Brief
FHWA, acting in partnership with the Precast/Prestressed Concrete (PCI) Institute and the Fédération Internationale du Béton (FIB), will sponsor an International Symposium on High-Performance Concrete (HPC) on September 25-27, 2000, in Orlando, Florida. The symposium, which is geared for bridge and materials engineers, will address HPC research, as well as the design, construction, performance, and benefits of HPC. High-performance concrete is an innovative approach to designing portland cement concrete mixes to make them more durable, and if necessary, stronger than is possible with conventional concrete. HPC is also one of the materials eligible for funding under FHWA's Innovative Bridge Research and Construction Program. The symposium will be held in conjunction with the 46th PCI Annual Convention and Exposition. For more information contact Terry Halkyard at FHWA's Office of Bridge Technology (telephone: 202-366-6765, fax: 202-366-3077, email: terry.halkyard@fhwa.dot.gov).
As the result of an FHWA demonstration project, a two-volume CD-ROM titled Heat-Straightening Repair for Damaged Steel Bridges: An Interactive Guide has been developed. The use of heat-straightening to repair damaged steel bridges offers the advantages of:
Minimizing the time of the repair,
Limiting the disruption of traffic, and
Restoring the steel to its original strength.
This multimedia interactive guide serves as a training aid for implementation of the heat-straightening process and is especially useful for bridge engineers, bridge maintenance engineers and technicians, bridge inspectors, and steel bridge fabricators and erectors.
Volume 1 covers the management, design, and techniques of heat-straightening and includes video demonstrations. Volume 2 includes a complete case study of a Lake Charles, Louisiana, bridge repair project.
The CD-ROM, along with an accompanying manual and an introductory video, is now being prepared for distribution. Plans are in the works to send it to each State highway agency. For more information about the heat-straightening CD or training program contact Krishna Verma at FHWA, 202-366-4601 (fax: 202-366-3077; email: krishna.verma@fhwa.dot.gov).
The South Central Superpave Center (SCSC) has a new home. Previously located at the University of Texas at Austin's Center for Transportation Research, SCSC has moved to the Texas Transportation Institute (TTI) at Texas A&M University. Established in 1995, SCSC assists State highway agencies and the paving industry in the central United States with implementation of the Superpave system. The center is a partnership between TTI and the Texas Department of Transportation, with additional funding received from the Federal Highway Administration. For more information, contact Joe Button at SCSC (phone: 979-845-9965; fax: 409-845-0278; email: j-button@tamu.edu), or visit the center's Web site at tti.tamu.edu.
FHWA's soon to be released publication, Insights into Pavement Preservation: A Compendium, provides a short, nontechnical survey of recent articles on pavement preservation for the highway community and general public. Pavement preservation, which includes preventive maintenance and minor rehabilitation activities, has the goals of extending pavement life, enhancing pavement performance, and reducing user delays.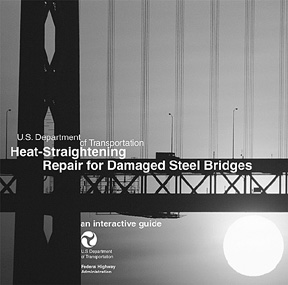 To learn more about pavement preservation or to request a copy of the compendium, contact your local FHWA division office or Bob Davies at FHWA (phone: 202-366-2023; fax: 202-366-9981; email: robert.davies@fhwa.dot.gov).