Publication Number: FHWA-RD-03-018
Date: June 2003

FHWA Wins National Award for Video on Reducing Utility Delays
A Federal Highway Administration (FHWA) video highlighting how greater cooperation between utility companies and transportation agencies can save time and money on highway projects recently received the Crystal PACE award, one of the highest honors in the public relations field. Presented by the Public Relations Society of America, the award is given to programs that address a contemporary issue with exemplary skill, creativity, and resourcefulness.
CCC: Making the Effort Works describes how early and frequent coordination, cooperation, and communication (CCC) can reduce utility related disruptions, minimize costs, and accelerate construction. FHWA produced the video in cooperation with the American Association of State Highway and Highway Subcommittees on Construction and Right-of-Way and Utilities. More than 4,000 copies have been distributed to date to State and local transportation agencies and utility firms nationwide.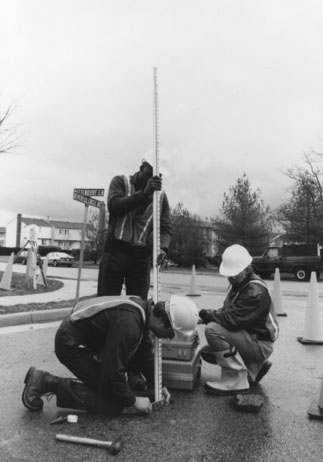 A test hole is dug as part of subsurface utility engineering work.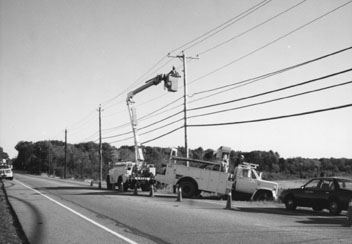 Early and frequent coordination among State highway agencies and utility companies can reduce construction delays.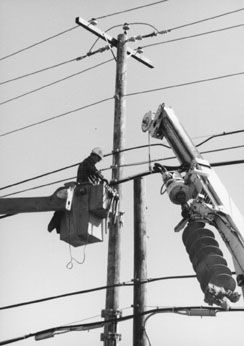 "We are pleased to join our State partners in accepting this prestigious award," said FHWA Administrator Mary Peters. "Our video shows how early and effective communication between transportation agencies and utility firms in the planning phase of highway projects can help to avoid delays during roadway construction. That, in turn, will help us to save money and to reduce the amount of time that travelers must deal with congestion as a result of road work."
Topics covered by the video include how the proper use of data obtained using subsurface utility engineering (SUE) can help agencies avoid the need to relocate many utility lines. Also covered is how many State highway agencies are reaping the dividends of coordinating and cooperating with utilities throughout the planning and design process. South Carolina, for example, schedules at least weekly meetings with utility companies and contractors during the course of a project.
A Viewing and Discussion Guide is available for use with the video. The guide provides an overview of the video content, key points that may be copied and distributed to use as an ongoing reference, discussion questions, facilitator tips for leading discussions, and additional resources.
To obtain copies of the video and viewing guide or for more information about improved utility coordination, contact Chris Newman at FHWA, 202-366-2023 (fax: 202-366-9981; email: christopher.newman@fhwa.dot.gov). The viewing guide is also available on the Web at www.fhwa.dot.gov/programadmin/viewer.cfm.