Publication Number: FHWA-HRT-08-014
Date: June 2008

FHWA Regional Conferences Showcase Asset Management Around the Country
The latest transportation asset management technologies, research, and best practices are being showcased around the country at the Federal Highway Administration's (FHWA) 2008 Regional Asset Management Conferences. The free conferences have been held to date in Boston, Massachusetts, and Rapid City, South Dakota, with a third conference scheduled for June 18-19, 2008, in Las Vegas, Nevada. State, Federal, and local practitioners and others can register now for the fourth conference to be held in Albuquerque, New Mexico, from September 10-11, 2008.
The first day of the 1.5-day conference features an overview of various asset management topics and a short presentation on best practices. The second day provides more indepth information on topic areas, as well as offering participants the opportunity to share their own experiences with asset management and participate in specialized training sessions. Conference topics include:
The basics of asset management.
Available tools (including pavement and bridge management systems, life-cycle cost analysis, and FHWA's Highway Economic Requirements System-State Version (HERS-ST) software).
Transportation system preservation and pavement preservation.
Data collection and data integration.
Best practices, including findings from domestic and international scanning tours.
Current research.
"We've had a very good response to the conferences so far," says Francine Shaw-Whitson of FHWA's Office of Asset Management. The Boston conference drew 90 participants, while the Rapid City event had nearly 50 attendees. "Participants have indicated that the conferences have given them a better understanding of asset management. Their favorite part of the conference is that they get to talk to other participants, share their asset management experiences, and network," notes Shaw-Whitson. An optional preconference workshop that provides an overview of asset management has also been popular.
"It was good to be able to get together with other States, such as Wyoming and North Dakota, and learn about what they're doing in asset management," says Phil Clements, Assistant Pavement Management Engineer for the South Dakota Department of Transportation, who attended the conference in Rapid City. "The asset management concepts were thoroughly explained, and the breakout sessions were great."
"The conference was a very good experience because of the number of peers who were there and the opportunities to exchange information," adds Boston conference participant Teresa Gardner, Program Manager in the Delaware Department of Transportation's Planning Division.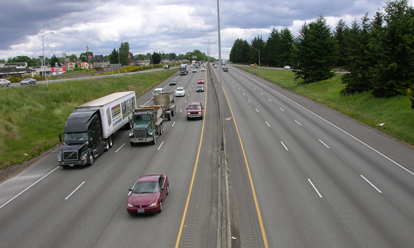 FHWA's Regional Asset Management Conferences offer participants the opportunity to share their own experiences in implementing transportation asset management.
Each conference is customized to fit the needs expressed by the particular region. The Boston event, for example, featured more information on asset management tools, while the Rapid City conference emphasized peer exchanges and networking. Attendees have included representatives from State and local transportation agencies, tribal governments, the Bureau of Indian Affairs, contractors, and consultants. "It has been a great cross-section of people," says Shaw-Whitson.
To register for the Albuquerque conference, visit www.fhwa.dot.gov/infrastructure/asstmgmt/ramc.cfm. A fifth conference is currently being planned, with the date and location to be announced. For more information, contact Francine Shaw-Whitson at FHWA, 202-366-8028 (email: francine.shaw-whitson@fhwa.dot.gov).