Publication Number: FHWA-HRT-11-009
Date: December 2010

SHRP 2 To Hold Innovative Bridge Symposium
The Transportation Research Board's (TRB) Strategic Highway Research Program 2 (SHRP 2) will hold its second International Symposium on Durable and Innovative Bridges on January 22, 2011, at the Omni Shoreham Hotel in Washington, DC. Held in partnership with the Forum of European National Highway Research Laboratories (FEHRL), the forum takes place just prior to the start of the 90th TRB Annual Meeting.
During the symposium, SHRP 2 and FEHRL researchers will update the bridge community on current research. Topics covered will include:
Accelerated bridge construction.
Durability of materials and components.
Methods for assessing load carrying capacity.
Performance specifications.
Bridge design for service life beyond 100 years.
Geotechnical solutions.
Bridge inspection and monitoring.
Bridge traffic loading.
Highway researchers from several States, as well as representatives from France, Ireland, Slovenia, and the United Kingdom, will provide brief presentations. The presentations will be followed by opportunities for questions and general discussion.
No registration is required for the free symposium. To learn more about the symposium, visit www.trb.org/SHRP2. Additional information on SHRP 2 is available by contacting Linda Mason, Communications Officer for SHRP 2 at TRB, 202-334-3241 (email: SHRP2@nas.edu).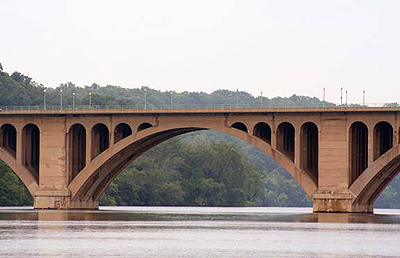 Learn more about current bridge research at the SHRP 2 International Symposium on Durable and Innovative Bridges.