Publication Number: FHWA-HRT-10-015
Date: July 2010

FHWA Launches Online Training on Asphalt Paving Field Inspection
Providing guidance and instruction to inspectors involved in the construction of hot mix asphalt (HMA) pavements is the goal of a free online course now being offered by the Transportation Curriculum Coordination Council (TCCC), in partnership with the Federal Highway Administration's (FHWA) National Highway Institute (NHI). TCCC's members include representatives from FHWA, NHI, regional State training and certification groups, several American Association of State Highway and Transportation Officials subcommittees, and industry associations. The new 4.5-hour course, HMA Paving Field Inspection (Course No. FHWA-NHI-131129), is available for scheduling at any time.
"The online training is designed to help inspectors initially learn the various aspects of what is involved in an HMA paving operation, and then become familiar with HMA pavement grade inspection duties. The course also explains how to recognize the mix properties of an HMA mixture," says Christopher Newman of FHWA's Office of Asset Management. The information included in the course will assist inspectors in recognizing problems during a project and offering solutions. However, the training is not intended to cover every aspect of HMA paving.
The training will be useful to anyone working on an HMA project, although it focuses on technicians and inspectors involved with the production, placement, and inspection of HMA paving projects.
To register for the course, visit www.nhi.fhwa.dot.gov/training. For more information about the course content, contact Christopher Newman at FHWA, 202-366-2023 (email: christopher.newman@fhwa.dot.gov). A list of all of NHI's Web-based courses, including many developed by the TCCC, is available on the NHI Web site at www.nhi.fhwa.dot.gov (look under the "Web Course" section and click on "Complete Listing of All NHI Web-Based Courses").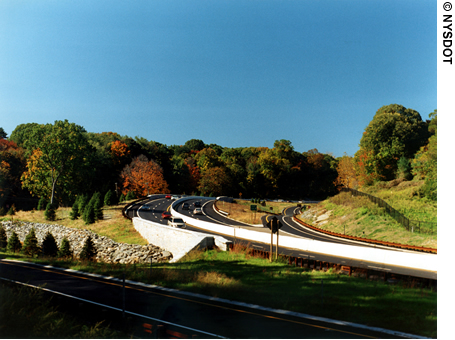 A new FHWA course provides guidance to inspectors
involved in the construction of hot mix asphalt pavements.