Publication Number: FHWA-HRT-11-008
Date: November 2010

New Course Offers Bridge Inspection Refresher Training
Bridge inspectors have the opportunity to enhance and expand their skills with the Federal Highway Administration's (FHWA) new Bridge Inspection Refresher Training course (Course No. FHWA-NHI-130053A). Offered through FHWA's National Highway Institute (NHI), the refresher course is based on FHWA's Bridge Inspector's Reference Manual.
The 3.5-day course covers numerous fundamental skills of practicing bridge inspectors. Participants will explore visual inspection techniques and review the background knowledge necessary to understand how bridges function. Other areas of the course will focus on proper condition and appraisal rating practices and the professional obligations of bridge inspectors.
Host agencies can select six to seven optional topics to be covered in the course. A shorter 3-day version of the training (Course No. FHWA-NHI-130053) is also available, offering participants four optional topics.
Core course topics include inspector qualifications and duties, bridge mechanics, record keeping and documentation, fatigue and fracture in steel bridges, safety, National Bridge Inventory (NBI) component ratings, and superstructure type identification. Also covered are inspection techniques and case studies for decks, superstructures, bearings, substructures, and channels and culverts. Two virtual bridge inspection classroom exercises are featured as well.
Optional topics for agencies to choose from include fiber reinforced polymer composites, inspection of truss gusset plates, and inspection of adjacent box beams. Also offered are an overview of structure inventory and appraisal, element level ratings, common NBI miscodings, and timber superstructures.
Upon completion of the course, participants will be able to describe the current overall condition of the Nation's bridges, understand the recent National Bridge Inspection Standards revisions, accurately code NBI items, and identify and document inspection observations using standard methods. Participants will also be equipped to evaluate defects based on the 2008 AASHTO Manual for Bridge Evaluation, code NBI components, determine if the overall structure or a structural member is fracture critical, accurately inspect and evaluate a bridge's traffic safety features, understand the keys to ensuring a safe work environment, and explain bridge mechanic principles.
The course costs $730 per participant, with a minimum class size of 20 and a maximum of 30. All NHI training courses are available for scheduling through the NHI online course catalog (visit www.nhi.fhwa.dot.gov and select "Host a Course"). For additional information on the course content, contact Doug Blades at FHWA, 202-366-4622 (email: douglas.blades@fhwa.dot.gov).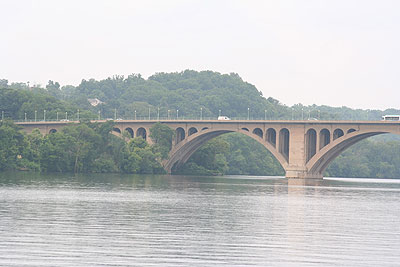 Enhance your skills with FHWA's new Bridge Inspection Refresher Training course.