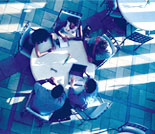 Planning Fundamentals



Planning Specialty Areas











Ralph Rizzo




Community Planner

---

380 Westminster Mall, Room 547
Providence, RI 02903

Ph: (401) 528-4548
FAX: (401) 528-4542
ralph.rizzo@dot.gov






Education


• Bachelor of Arts, History, The George Washington University
• Master of Arts, U.S. History, The George Washington University




Expertise/Specialty

• Fiscal Constraint and Financial Planning
• Metropolitan Planning
• Statewide Planning
• Tribal Planning
• Freight Planning
• Climate Change




Professional Highlights

• At the request of FHWA Division Offices, provides technical assistance and guidance to the MPOs and State DOTs in preparing fiscally constrained plans and programs.

• Provides guidance in development strategies and techniques for funding freight and intermodal projects with traditional and non-traditional financing techniques.

• Teaches NHI courses on Statewide and Metropolitan Planning.

• Prior to joining the Resource Center, Mr. Rizzo was the Transportation Planner and Team Leader for Planning, Environment, and Right-of-Way in the FHWA Rhode Island Division.

• Mr Rizzo also served as the FHWA Environmental Research Program Manager in Washington, DC, and prior to joining FHWA worked for the U.S. Environmental Protection Agency.