Calendar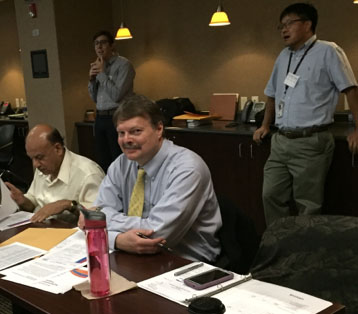 This page provides a listing of conferences and events that may be of interest to TPM practitioners, and are listed for informational purposes only. Not all conferences and events listed are open for general admission, or sponsored by the USDOT. Therefore, if you are interested in attending any of these conferences and events, you are urged to consult with the organizers beforehand. Let us know about any upcoming events by sending an email to TPM Calendar Feedback.
2023 AASHTO Safety Summit and Joint Meeting of the Committee on Safety, Council on Active Transportation, and Committee on Planning
October 17-19, 2023
The Summit will highlight state examples from planning, design, construction, operations, and maintenance phases of projects, with common themes including consideration of all road users; incorporating principles of the safe system approach; performance management; data and analysis; and other common challenges and needs. In interactive sessions, attendees will develop an AASHTO action plan to support institutionalizing explicit consideration of safety throughout state DOT decisions and activities. Poster sessions will highlight innovative thinking in safety across DOT disciplines.


Transportation Resilience 2023
November 13 - 15, 2023
Convened by TRB, Transportation Resilience 2023, will be held November 13-15 in Washington, D.C.. Attendees will learn more about emerging best practices and state-of-the-art research results on how to adapt transportation networks to the potential impacts of climate change, extreme weather events, and disasters. The focus includes vulnerability and resilience to climate change and extreme weather events impacting all modes of domestic and international transportation. The benefits discussed are expected to extend beyond the transportation sector. Importantly, the range of practices to be explored and shared will be inclusive of resilience approaches that utilize change management, stakeholder communication and innovative financing, to complement traditional engineering/hardening solutions.