Transportation Asset Management Case Studies
HERS-ST: The Oregon Experience
What has Oregon DOT Learned?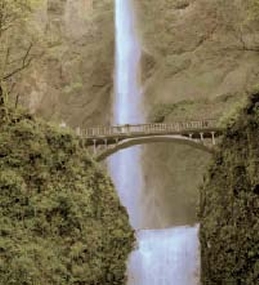 Building on the useful applications of HERS-OR, ODOT is exploring ways to integrate the model with other agency tools in order to enhance statewide planning. For example, ODOT is pursuing data integration between HERS-OR and the Oregon Statewide Model. The strength of HERS-OR lies in its ability to provide an optimized list of improvements based on specified decision criteria and budget parameters. The statewide model effectively addresses trip generation and distribution assignments from policy-driven changes in the network. This capability is particularly significant for the planning group because Oregon has unique land-use laws that require the agency to follow stringent statewide planning goals during the planning process. HERS-OR is not sensitive to these land-use laws, and the travel demand model is not sensitive to budget constraints. ODOT is confident that these models offer tremendous potential when used together.
Data accuracy and accessibility are essential to producing meaningful and useful HERS-OR analysis. In 1997, while preparing the Oregon Highway Plan, ODOT developed a dataset that covered the entire State highway system, about 7,500 miles. This comprehensively validated database, known as the OHP dataset, has been used continually since that study. ODOT has worked to ensure that the data are regularly updated, which has improved the quality of HERS-OR analysis. ODOT uses the output from HERS-OR in other analytical applications, such as databases, spreadsheets, and geographic information systems (GIS) applications, further promoting data integrity.