Transportation Asset Management Case Studies
The Pennsylvania Experience
Note from the Director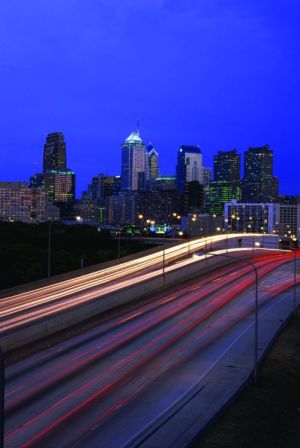 The Federal Highway Administration's Office of Asset Management is promoting aggressively a different way for transportation agencies to distribute their resources among alternative investment options. This new way of doing business, referred to as "Asset Management," is a strategic approach to maximizing the benefits resulting from the expenditure of agency resources.
For any transportation agency, the progression toward Asset Management will involve a myriad of activities. These endeavors will differ from State to State. For example, some agencies will pursue a data integration strategy in order to ensure comparable data for the evaluation of investment alternatives across asset classes. Others will move to deploy economic analysis tools to generate fact-based information for decision makers. Still others will want to integrate new inventory assessment methods into their decision-making processes.
Much can be learned from those who are readying their organizations for Asset Management. To spark the exchange of information, we are initiating a series of case studies focused on agencies that are leading the way. In this, the inaugural year of the series, we established four tracks: data integration, economics in Asset Management, the Highway Economic Requirements System-tate Version, and life-cycle cost analysis. In upcoming years we will add new State reports to each of the tracks and will create new tracks addressing additional facets of Asset Management such as change management and performance measurement.
On behalf of the Office of Asset Management, I am pleased to introduce this new series. We believe the case studies will help agencies meet the challenges of implementing Asset Management programs.
David R. Geiger
Director, Office of Asset Management