1890
A surge in bicycle use draws attention to the need for better roads.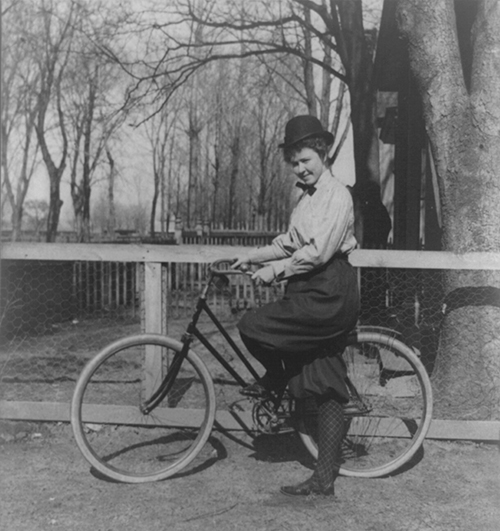 The bicycle movement of the late 1800s brought attention to the need for better roads. Cyclists of the era made a push for safer, more efficient roads. Photo credit: Library of Congress
The mass production of the bicycle in the early 1890s improved mobility and raised awareness of the need for better roads. By 1890, over 1 million bicycles were being manufactured in the country each year. This new and innovative mode of travel was well received by the U.S. population, especially in urban areas. Bicycle enthusiasts were the first champions of what became known as the Good Roads Movement (late 1870s‐1920s), because the prospect of traveling outside of one's city was dangerous due to the poor condition of roads.