1996 Excellence in Highway Design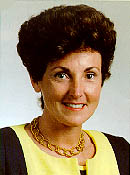 Service and safety have been the twin goals of the highway transportation community for decades, and highway design has been one of the most critical factors in helping us to achieve those goals. That is what makes these Excellence in Highway Design awards so important. These awards represent our recognition that highway design is both a science and an art. Careful highway design results in facilities that not only connect people to their destinations safely and efficiently, but do so in an aesthetically pleasing manner that allows them to enjoy the ride to its fullest.
But, design excellence doesn't happen by accident. This year the design of two of the winning projects resulted from major international competitions. The Highway Agencies and the consultants who have made the effort to fully integrate these projects into the highway transportation network have done an outstanding job in fulfilling the charge to provide for a facility in a manner conducive to safety, durability, and economy of maintenance.
We also see beauty in these projects. We see it in the curves of the highway as they fit into the rural landscape. In the wetland restored as part of roadway widening. In the sensitive rehabilitation of a historic structure. In the access roadway that is hardly noticed by the plants and animals of the forest. In the graceful lines and curves of bridges that are monuments to their builders and their society.
With these awards I am pleased to honor the men and women who conceived, designed, and built this country's best highway transportation projects. The true winners, however, are the American people who are enjoying the benefits of these superb facilities, and will continue to appreciate the environment into which they were so carefully adopted.
To the winners of the competition, and to the hundreds of other nominees, Transportation Secretary Slater and I say thank you, and "Congratulations."


Jane F. Garvey
Acting Federal Highway Administrator