Transportation Asset Management Case Studies
HERS-ST: The Indiana Experience
6. What's Next?
INDOT's goal is to gravitate towards HERS-ST and fully utilize the standardized software. This includes participation in the developers group, which Nunnally views as key to the future of HERS-ST.
In addition, Indiana wants to increase interest in HERS-ST, not only at the State level but at the local level as well. Already, one MPO which had developed its own benefit-cost analysis tool has asked for training and a copy of the HERS-ST software.
Figure 9: Statewide Mobility Corridor Hierarchy.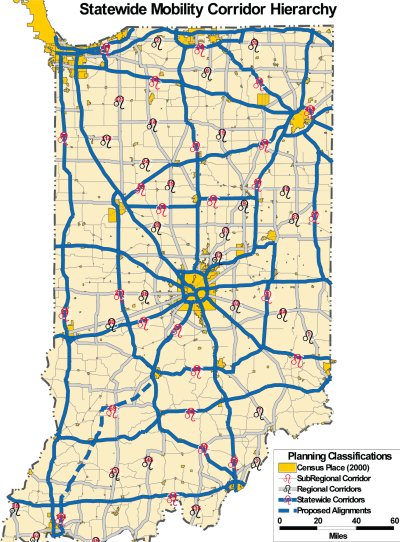 Snapshot courtesy of INDOT's Planning Section.
Additional information is available from the following:
Roy Nunnally
Section Manager, Modeling and Forecasting
Indiana DOT
317-234-1692
rnunnally@indot.in.gov
Steve Smith
Section Manager, Corridor and Long Range Planning
Indiana DOT
317-232-5646
ssmith@indot.in.gov
Robert B. Mooney
Asset Management Specialist
FHWA, Office of Asset Management
202-366-4657
robert.mooney@dot.gov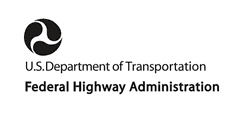 Office of Asset Management
Federal Highway Administration
U.S. Department of Transportation
1200 New Jersey Avenue SE, HIAM-1
Washington, DC 20590
Telephone: (202) 366-0392
Fax: 202-366-9981
https://www.fhwa.dot.gov/infrastructure/asstmgmt
FHWA-IF-07-007