March 13, 2015
Innovation Implementation: Stakeholder Partnering
Stakeholder partnering committees are proving to be effective in enhancing communication, coordination and cooperation among the agencies involved in delivering local projects under the Federal-Aid Highway Program.
Part of the Every Day Counts initiative, stakeholder partnering results in smarter, faster delivery of local transportation projects: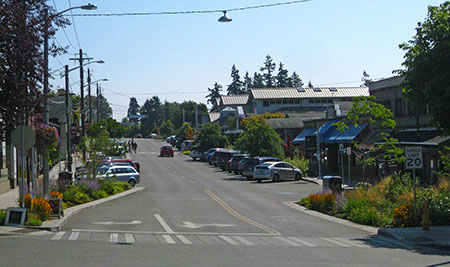 It improves communication and trust between local and state agencies, which can clarify local program issues and generate better understanding of project development requirements.
It increases consistency by establishing a cooperative environment for reviewing and refining project development compliance requirements and policies for use across a state.
It increases compliance with federal requirements for locally administered Federal-Aid projects.
It provides a forum for initiating process enhancements, training and other ways to improve program integrity.
Several states have successfully implemented stakeholder partnering committees, including established programs in Florida and Virginia and relatively new programs in Arizona and Ohio.
Idaho Annual Report Cites Innovation
The Idaho Transportation Department's new citizen-oriented annual report mentions the state's first project built with the design-build contracting method, which allowed an Idaho 44 intersection to be completed four years earlier than possible with conventional project delivery. The report on the department's 2014 accomplishments uses a simplified, condensed format designed to enhance transparency and accountability. The Association of Government Accountants gave the report a Certificate of Excellence in Citizen-Centric Reporting, citing its excellence in presenting performance and financial information to taxpayers. Among the goals in the report's "Moving Forward" section is leveraging technology and innovative solutions to address daily challenges in meeting strategic priorities.
Montana Considers Alternative Contracting Bill
A bill to provide the Montana Department of Transportation with authority to use the construction manager/general contractor project delivery method is among the bills the Montana Legislature is considering this session. The legislature convened on January 5 for a 90-day session. Other transportation-related bills under consideration include banning texting while driving and revising highway speed limits.
Wisconsin Conference Covers EDC Innovations
Wisconsin's Transportation Improvement Conference featured several sessions on EDC innovations, including construction manager/general contractor project delivery, improving transportation department and railroad coordination, data-driven safety analysis, 3D engineered models, intersection and interchange geometrics, programmatic agreements and adaptive signal control. The American Council of Engineering Companies of Wisconsin and the Wisconsin Department of Transportation presented the March 3 and 4 event, which drew 300 people.
FHWA Offers Training on e-Construction Tool
FHWA's Western Federal Lands Highway Division recently held its second training session for contractors on the e-Construction tool known as EEBACS, or Engineer Estimating, Bidding, Award, Construction System. Eleven people representing eight contracting firms attended the event. The contractors learned that EEBACS can help them process estimates in a timely manner while tracking their production rates and submitting their daily records to the project engineer.
Slide-In Bridge Construction Cost Estimator Available
FHWA now offers a slide-in bridge construction cost estimation tool for use with the accelerated bridge construction technique to shorten project delivery, reduce user impacts and enhance roadway safety. The Slide-In Bridge Construction Cost Estimation Tool Guidelines provide instructions on using the tool to estimate the cost of slide-in bridge construction on common bridge replacements.
See the Latest Innovator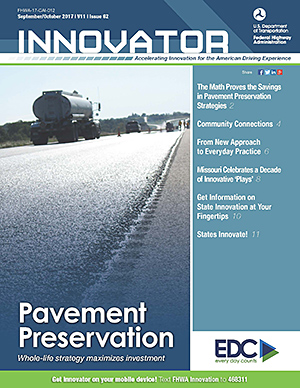 Read the new issue of Innovator to find out how New Mexico and other states used State Transportation Innovation Council incentive funds on activities to standardize innovations. Also, read about the latest round of Accelerated Innovation Deployment Demonstration awards highway agencies will use to deploy proven technologies and practices to save time, money and lives.