November 1, 2018
Innovation of the Month:
Collaborative Hydraulics: Advancing to the Next Generation of Engineering
The Every Day Counts round four (EDC-4) innovation of the month for November is collaborative hydraulics: advancing to the next generation of engineering (CHANGE), tools that enhance the understanding of interactions between transportation assets and waterways.
Today's two-dimensional (2D) hydraulic modeling tools avoid many of the limiting assumptions required by traditional one-dimensional models. This 2D technology can provide more accurate representations of flow conditions, enabling better design of bridges, culverts, and other structures involving waterways and more efficient project delivery. Also, the three-dimensional visualization capabilities of these modeling tools aid in communicating design results to stakeholders.
With the help of the EDC-4 deployment team, 10 States and Washington, DC, are developing implementation plans and learning more about CHANGE. Thirty-one States and Federal Lands Highway are demonstrating and assessing hydraulic engineering tools, and six States have institutionalized hydraulic tools. The CHANGE innovation will continue in EDC round five (EDC-5), which starts in January 2019.
View an Innovation Spotlight video on CHANGE.
Watch an EDC-5 orientation webinar on CHANGE.
Contact Scott Hogan of the Federal Highway Administration Resource Center for information and technical assistance.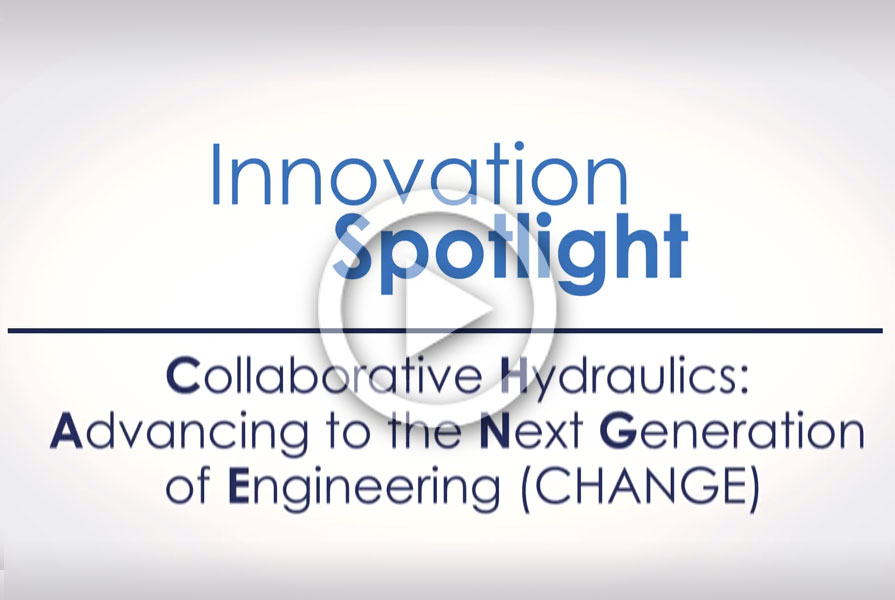 Innovation Key to Achieving FHWA Strategic Goals
FHWA's mission is to "enable and empower the strengthening of a world-class highway system that promotes safety, mobility, and economic growth while enhancing the quality of life of all Americans." One goal in the FHWA Strategic Plan for 2019 to 2022 is to "lead in the development and deployment of innovative practices and technologies that improve the safety and performance of the Nation's transportation system." The FHWA Center for Accelerating Innovation's Every Day Counts program, national State Transportation Innovation Council network, and Accelerated Innovation Deployment Demonstration program all play a key role in achieving this goal. Learn how FHWA will feed the innovation pipeline through strategic investments in research and accelerate the speed at which innovations are integrated into how transportation agencies build, maintain, and operate their systems.
Delaware Innovation Fair Highlights Transportation Staff Creativity
States continue to use creative ways to share innovation successes, fostering a culture of innovation in their transportation agencies and with stakeholders. An example is the Delaware Department of Transportation (DelDOT) second annual Innovation Fair. The fair highlighted 18 innovations that showcase the creativity of DelDOT employees, including several innovations that are part of the EDC-4 pavement preservation initiative. After voting on the top ideas, the DelDOT leadership team awarded this year's Secretary's Award to the Safe Selfie Zone. Created by a Division of Motor Vehicles (DMV) employee, the idea allows new Delaware drivers to share the news of obtaining a driver's license on social media while keeping their license number and home address secure. National news media reported on the idea and DMVs in several other States now plan to implement safe selfie zones. For information, contact Shante Hastings of DelDOT.
About EDC
Every Day Counts, a State-based program of the Federal Highway Administration's Center for Accelerating Innovation, works with State, local, and private sector partners to encourage the adoption of proven technologies and innovations to shorten and enhance project delivery.