April 25, 2019
Innovation of the Month:
Project Bundling
In April, we've focused on project bundling as our Innovation of the Month. In addition to saving time and money with economies of scale and reducing backlogs and achieving program goals, this innovation allows strategic delivery for many different types of projects. Whether focused on replacement, rehabilitation, preservation, or preventive maintenance, bundling provides a way to address the need.
The Delaware Department of Transportation (DelDOT) uses bridge bundling contracts to address preventive maintenance issues on bridges and culverts in good or fair condition. DelDOT's Bridge Management Section works with district maintenance offices to prioritize projects and administer contracts. These bundles cover activities including deck sealing, bridge painting, deck patching, joint repair, and culvert lining.
Project bundling will also enable the Minnesota Department of Transportation (MnDOT) to save money, time, and staff resources on an upcoming project on a 45-mile stretch of Highway 91 in southwestern Minnesota. The winning project bid of $18.45 million was $1.5 million less than expected, which may have resulted from the agency's decision to bundle three projects instead of bidding them out separately. The project includes bridge replacement, pavement resurfacing, culvert repair, and sidewalk improvements and is scheduled for construction in 2019 and 2020.
To see if bundling is a good solution for your agency's programs, contact Romeo Garcia of the Federal Highway Administration Office of Infrastructure or David Unkefer of the FHWA Resource Center. The team can provide information, technical assistance, and training, including workshops and peer exchanges on implementing advanced project bundling practices.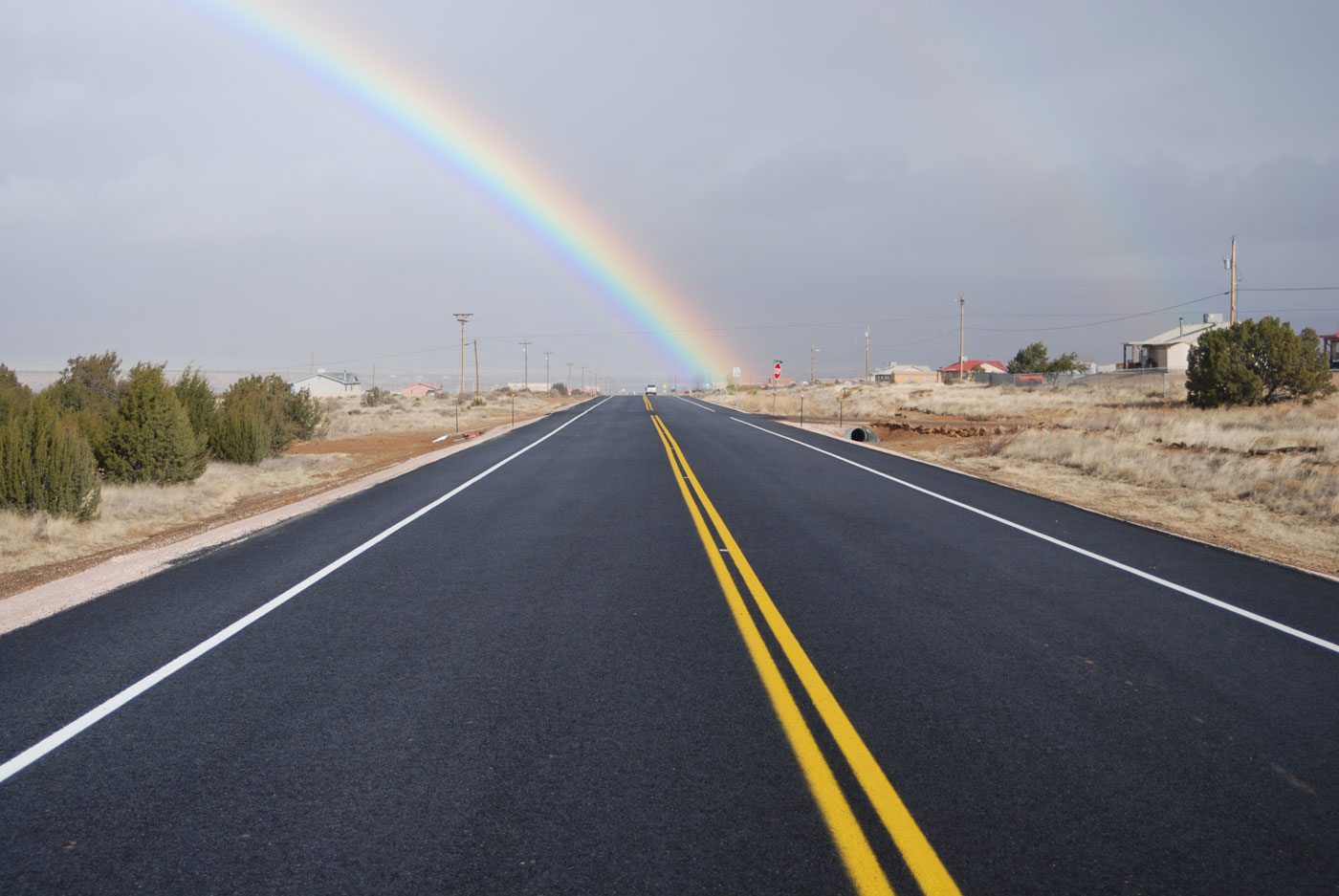 Drone-Captured Educational Video Helps NCDOT Gain Buy-In
The North Carolina Department of Transportation (NCDOT) is using an informational video, captured in part by unmanned aerial systems, to educate the public and gain buy-in on its plan to use roundabout intersection designs.
"Watching a short video is easier than reading through a plan or report," said Jamille Robbins, NCDOT's public involvement and community studies group leader. "The greater utility of these types of videos is that they can be available 24 hours a day, seven days a week far beyond the timeframe of a traditional public meeting."
Officials say NCDOT's video was critical in the public becoming comfortable with their proposed design and changing minds of some who didn't like the idea of using roundabouts. The drone footage's bird's-eye perspective helped those unfamiliar with roundabouts understand how they work and demonstrated the safety benefit offered by keeping traffic flowing. Videos like these and other forms of virtual public involvement continue to be an effective way to engage and educate the public at any time as people continue to use online video for news and information.
To discover how your agency can innovatively connect with the public, contact Scott Allen with FHWA's Office of Planning, Environment, and Realty.
States STEP Up on Pedestrian Safety
Agencies across the country are applying safe transportation for every pedestrian (STEP) strategies to make communities safer.
The Connecticut Department of Transportation (CTDOT) completed a pedestrian signing and pavement marking project in its four districts and expanded the effort to locally owned and maintained roads. This project will improve more than 1,500 pedestrian-crossing locations throughout the local road network. This work builds on the CTDOT asset inventory of all uncontrolled pedestrian crossing locations in the State.
Additionally, the Maine Department of Transportation (MaineDOT) updated their engineering guidance on crosswalks and road diets to identify appropriate locations for STEP countermeasures and is targeting training for local project administration engineers and planners through the Maine Local Roads Center, the State's local technical assistance program.
If you'd like to learn how your agency can STEP up on pedestrian safety, please contact Becky Crowe of the FHWA Office of Safety or Peter Eun of the FHWA Resource Center. In case you missed our March 21 news, be sure to check out the updated Pedestrian Safety Guide and Countermeasure Selection System (PEDSAFE) guidance, featuring tools that help recommend countermeasures suitable to your safety objectives.
About EDC
Every Day Counts, a State-based program of the Federal Highway Administration's Center for Accelerating Innovation, works with State, local, and private sector partners to encourage the adoption of proven technologies and innovations to shorten and enhance project delivery.