August 1, 2019
Innovation of the Month:
Unmanned Aerial Systems
Unmanned aerial systems (UAS), or drones, transform highway transportation by enhancing safety and productivity and reducing cost.
During August, we will give you examples of UAS deployment in three major categories—structural inspection, construction inspection, and emergency response—and show the benefits agencies using UAS are already seeing.
In structural inspection, UAS improve safety for inspection teams and the traveling public by reducing the need for temporary work zones.
In construction inspection, UAS provide data for surveying, project scoping, quantity verification, and work zone traffic monitoring.
In emergency response operations when roadways are impacted and difficult to access, UAS allow agencies to make informed decisions in response to rockslides, avalanches, floods, earthquakes, fires, severe storms, and other emergency events.
To learn more about UAS and how they are changing the way transportation agencies do business, visit FHWA's UAS website or view the UAS orientation webinar. If you would like to learn how to deploy UAS in your State, please contact James Gray with the FHWA Office of Infrastructure or John Haynes of the FHWA Utah Division.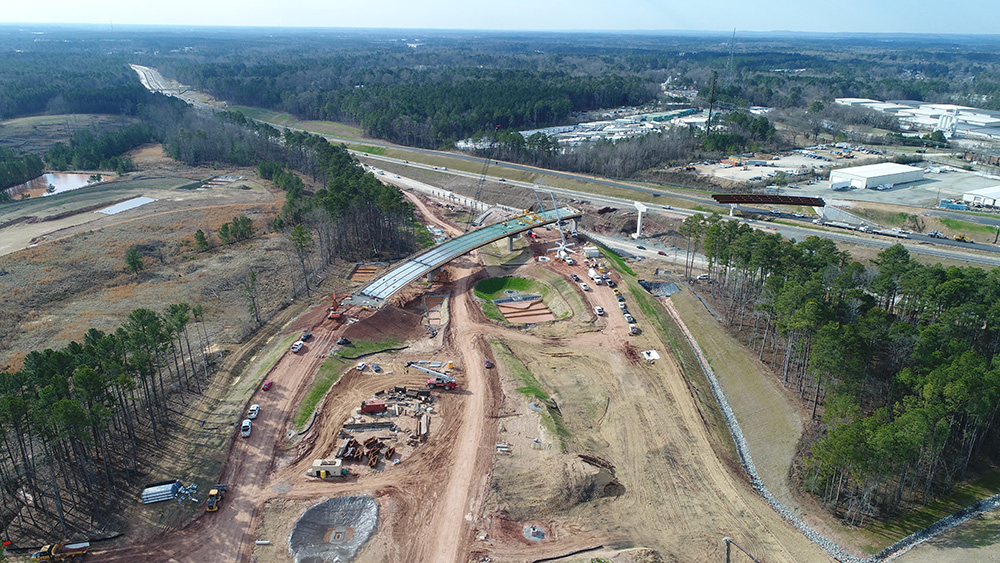 How Many Bridges to Bundle?
When it comes to project bundling, there is no one-size-fits-all approach. States have successfully used bridge bundles ranging from 2 to more than 500.
Missouri replaced or rehabilitated 802 bridges over 3.5 years using a single contract for 554 bridges and smaller bundles for the remainder.
Georgia accelerated the replacement of 25 local bridges using 5 bundles with 4-6 bridges each, based on location.
Pennsylvania is replacing 558 State bridges in under 3 years in a single public-private partnership procurement. The State also offers a local agency program that bundles bridges with similar designs into smaller contracts.
Learn about the criteria used to determine bundle size and select projects for these programs and others in FHWA's Bridge Bundling Guidebook. For details, contact Romeo Garcia, FHWA Office of Infrastructure, or David Unkefer, FHWA Resource Center.
New Visual Tools Promote STEP Countermeasures
The FHWA Safe Transportation for Every Pedestrian (STEP) program developed a series of videos that demonstrate how to reduce crash risk for pedestrians crossing roadways.
Each video highlights transportation officials describing how pedestrians and drivers use or interact at the crossing improvements. These brief videos explain the safety benefits of five countermeasures including:
You can use these videos in public meetings, conferences, or share them through social media to help educate pedestrians, drivers, and local decision-makers.
To learn more about the STEP countermeasures featured in these videos, please contact Becky Crowe of the FHWA Office of Safety or Peter Eun of the FHWA Resource Center.
About EDC
Every Day Counts, a State-based program of the Federal Highway Administration's Center for Accelerating Innovation, works with State, local, and private sector partners to encourage the adoption of proven technologies and innovations to shorten and enhance project delivery.