August 15, 2019
Innovation of the Month:
Unmanned Aerial Systems
Unmanned aerial systems (UAS) provide high quality survey and data mapping that can be used in construction inspection. Large areas can be quickly mapped providing accurate material quantity calculations. This accurate quantity data plays an important role in providing more efficient payment to contractors.
Construction inspectors that use UAS are reducing inspection time, improving effectiveness, increasing safety, and lowering costs. UAS in routine construction inspection improve effectiveness by flying a programmed path over a site to assess progress and site conditions. UAS use improves safety in high-risk inspections like crane or falsework construction.
The Utah Department of Transportation (UDOT) uses UAS technology for rapid, high-quality data acquisition on construction inspection activities ranging from surveys to site inspections. On a State Route 20 construction project, which was UDOT's first project to use a 3D engineered model as the contract plans, UDOT used UAS to gather survey data to compare what was built with the 3D design model.
Combining UAS with the 3D model and e-Construction tools for inspection documentation resulted in overall project savings of about $83,000, increased workforce productivity by 45 percent, and enabled UDOT to complete the project 25 days ahead of schedule.
To learn how your State can incorporate UAS into its construction inspection program, please contact James Gray with the FHWA Office of Infrastructure or John Haynes of the FHWA Utah Division.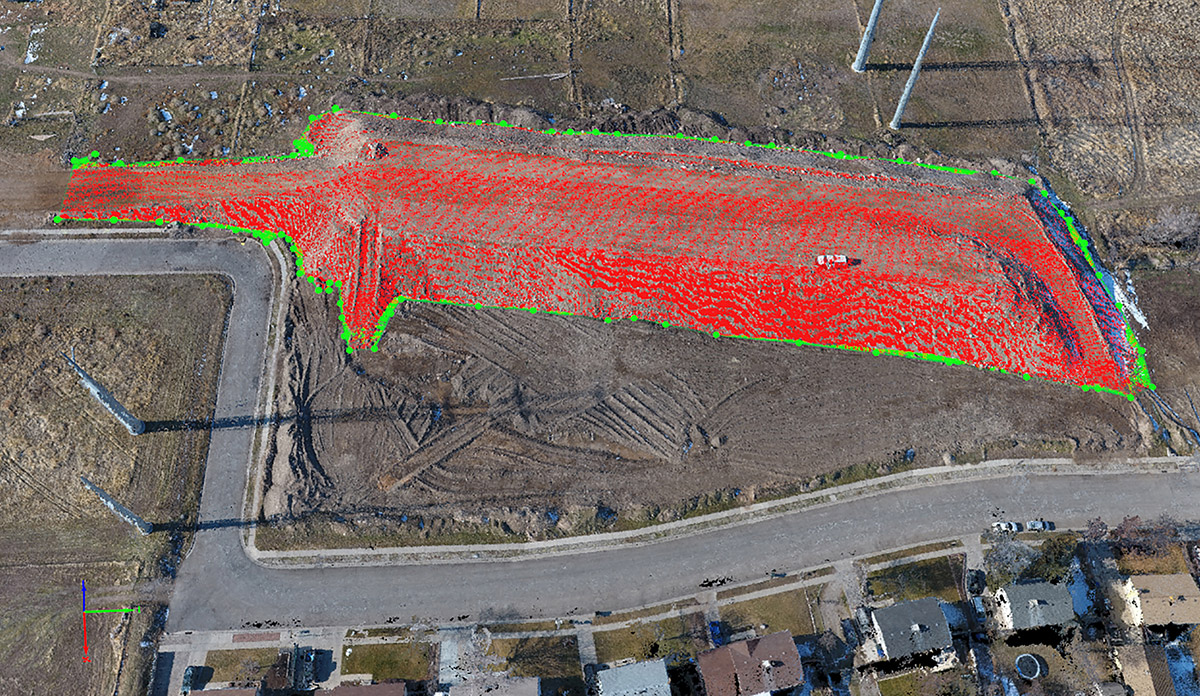 Washington Virtually Engages Public on First Diverging Diamond Interchange
The Washington State Department of Transportation (WSDOT) launched a virtual public involvement (VPI) initiative to inform the public on what to expect from its first diverging diamond interchange (DDI).
The State's visual engineering resource group (VERG) used three-dimensional modeling to create a virtual representation of the project and how it could impact drivers and pedestrians. WSDOT then captured public opinion on various aspects of the proposed model through the use of online polling.
A video of the project, "Diverging Diamond Interchange Comes to Washington State," was a valuable tool to describe the project and its benefits in high volume interchanges to improve safety and efficiency. The video has more than one million views, indicating the VPI initiative was successful at reaching a wide audience of stakeholders.
WSDOT officials believe this project provides an example of how other States can incorporate VPI into projects. For more information on how Washington incorporated VPI in this project, contact Kurt Stiles with the WSDOT VERG.
Bundling Helps Improve System Performance
Did you know project bundling has proved to be a valuable tool that allows agencies to focus resources strategically? By bundling similar work types or neighboring projects into a single contract, agencies can address backlogs more rapidly and bring a great return on investment for system-wide performance and safety.
Programs in New York and Delaware have gained efficiencies by bundling bridges in close proximity for activities such as painting, washing, deck patching, deck sealing, joint replacement, and joint repair.
When agencies decide to bundle projects early, they realize economies of scale in earlier phases of project delivery, such as environmental evaluations and permitting. Programs in South Carolina and New York have bundled environmental documentation and approvals to efficiently move to projects into construction.
The FHWA's Bridge Bundling Guidebook provides case studies and resources for your agency to use this tool. For bundling assistance, contact Romeo Garcia, FHWA Office of Infrastructure, or David Unkefer, FHWA Resource Center.
About EDC
Every Day Counts, a State-based program of the Federal Highway Administration's Center for Accelerating Innovation, works with State, local, and private sector partners to encourage the adoption of proven technologies and innovations to shorten and enhance project delivery.