January 2, 2020
Innovation of the Month:
Weather Responsive Management Strategies
Since 2007, 21 percent of all crashes—nearly 1.21 million in total—occurred under adverse weather conditions. Each year, nearly 6,000 people die and over 445,000 are injured in weather-related crashes. Adverse weather accounts for 25 percent of non-recurring traffic delays, which impacts our economy by $10 billion per year.
Weather responsive management strategies (WRMS) provide relevant and timely information to agencies needing appropriate traffic intervention methods to mitigate the impacts of weather-related road and traffic conditions. WRMS also promotes the use of road weather data from mobile and connected vehicle technologies to support traffic and maintenance management strategies during inclement weather. By adopting WRMS technologies, agencies can proactively manage road systems before negative impacts occur.
These customizable strategies can help address any region's unique weather needs. Northern states with winter weather impacts can use WRMS for ideas on anti-icing, de-icing, snowplow routing, material usage and snow removal. Southern states with more temperate weather impacts could use WRMS for ideas on flooding response and recovery, low visibility mitigation, asset management and pavement preservation. WRMS have also helped agencies prepare for unique events such as wildfires, avalanches, hailstorms, eclipses and man-made disasters.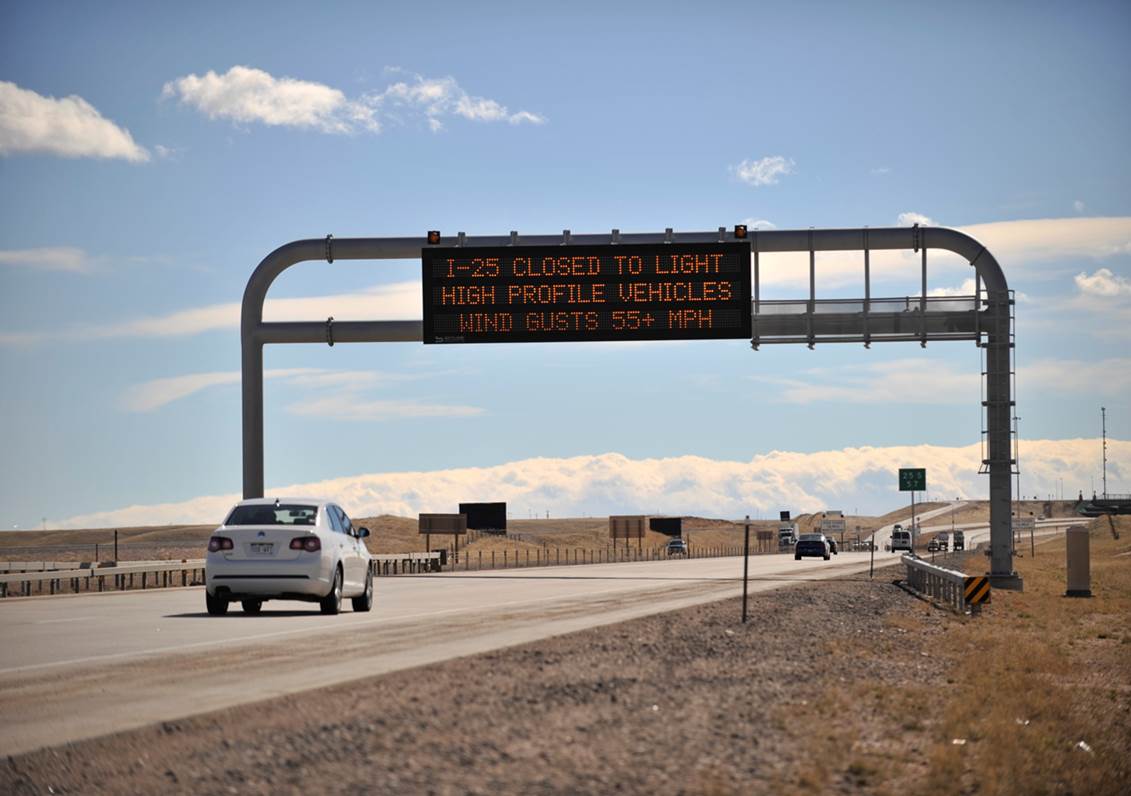 WRMS Benefits
Safer Roads. Agencies can use traffic management and traveler information systems to reduce delays and crashes resulting from adverse weather.
Informed Travelers. Agencies can provide weather impact statements that enable drivers to make better decisions regarding whether, when, and where to travel.
Environmental Sustainability. Agencies can reduce the negative impacts of snow and ice materials by ensuring the right quantities of chlorides and other chemicals are only applied when warranted.
To learn more about WRMS, watch the orientation webinar or visit the web page for best practices, publications, and training opportunities. For more information, or to get assistance from our team in implementing WRMS in your agency, contact David Johnson with the FHWA Office of Operations.
Value Capture: Benefiting Public and Private Development through Negotiated Exaction
Many States and municipalities require negotiated exactions as part of the approval process for planned developments. These may include land transfers, cash payments, construction activities, or public services provided by private developers. The local jurisdiction and the developers negotiate the contribution on an ad hoc basis for individual projects rather than using a predetermined formula.
The Pennsylvania Department of Transportation (PennDOT) and the developer of the 628-acre Chrin Commerce Centre near Easton negotiated an agreement under which PennDOT provided $27.4 million in public improvements, including constructing a new interchange on Route 33 to facilitate access to the development. The developer provided 22 acres of land for the interchange and $13.6 million in infrastructure improvements.
By using innovative value capture methods to finance both the private development and the public improvements, PennDOT and the county significantly reduced the amount of funding required from limited State and local sources.
To learn how value capture methods can help your agency get the most out of every dollar, contact Stefan Natzke, FHWA Office of Planning, Environment, and Realty, or Thay Bishop, FHWA Center for Innovative Finance Support.
The Transportation Research Board Annual Meeting is Right Around the Corner
The Transportation Research Board (TRB) 99th Annual Meeting will be held January 12–16, 2020, at the Walter E. Washington Convention Center, in Washington, D.C. Visit the Every Day Counts team at Booth 921 to learn more about EDC-5 innovations and meet members of our team.
The meeting will feature more than 5,000 presentations in nearly 800 sessions and workshops, addressing topics of interest to policy makers, administrators, practitioners, researchers, and representatives of government, industry, and academia. Learn more about the EDC-5 related sessions taking place during the meeting.
In addition, we hope you will join us for several demonstrations that will take place at the Office of Innovative Program Delivery booth (booth 924).
Disaster response tool time – Jan 13, 1-2:30 PM
Virtual public involvement – Jan 13, 2:30-4 PM
Monitoring post-tensioning tendons – Jan 14, 1-2:30 PM
Advanced geotechnical methods in exploration (A-GaME) – Jan 14, 2:30-4 PM
The full 2020 program, including information on nearly 800 sessions and workshops, is available now via the online Interactive Program.

About EDC
Every Day Counts, a State-based program of the Federal Highway Administration's Center for Accelerating Innovation, works with State, local, and private sector partners to encourage the adoption of proven technologies and innovations to shorten and enhance project delivery.