January 16, 2020
Innovation of the Month:
Weather Responsive Management Strategies
This month, we have introduced you to weather-responsive management strategies (WRMS) and several of its applications. Dust storms present a significant roadway safety issue due to a sudden and immediate lack of visibility coupled with difficulties in forecasting. Since 2000, dust storms in Arizona have contributed to over 1,200 collisions resulting in 40 fatalities and over 1,100 injuries.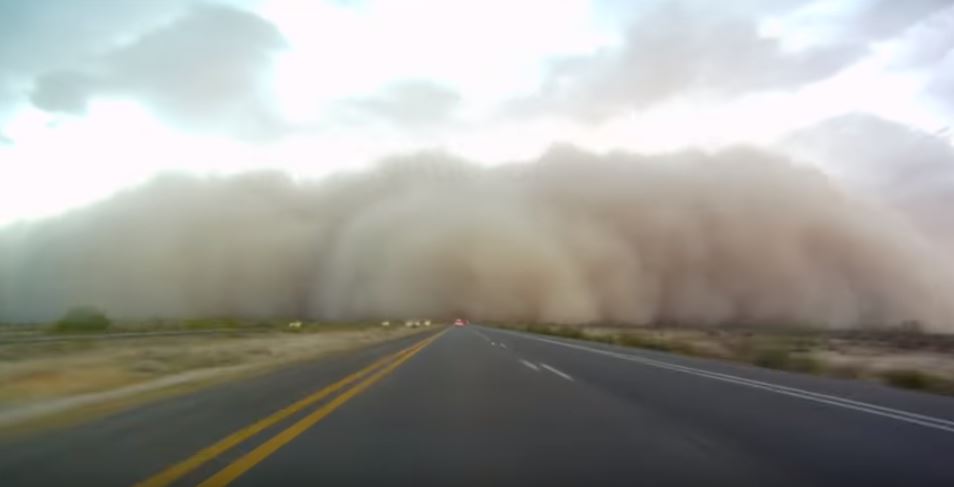 In response to this challenge, the Arizona Department of Transportation (ADOT) looked to do something no other State had done—implement a system that detects and automatically responds to dust events. ADOT selected a section of Interstate 10, in Pinal County, AZ, where 83 dust-related crashes occurred between 2010 and 2015, to deploy the pilot project. The dust detection system includes sensors, dynamic message boards, variable speed limit signs, speed-feedback signs, and closed-circuit cameras (CCTV).
The system detects dust conditions as early as possible and automatically triggers warnings along the corridor and reduces speed in real-time as visibility diminishes. In addition to CCTVs, thirteen spot detection devices are posted along the roadway to detect visibility. When visibility thresholds are hit, the sensors activate a system response. This includes alerting partner agencies to the situation, incrementally lowering the corridor speed using variable speed limit signs along the roadway, and displaying pre-defined warnings on dynamic message signs. Additionally, long-range dust detectors and weather radar are used to detect dust conditions outside the corridor, allowing ADOT to warn drivers about impending conditions as early as possible.
To learn how WRMS can help your agency adapt to unique weather conditions, contact David Johnson with the FHWA Office of Operations. To learn more about WRMS, watch our innovation spotlight video.
EDC Outtakes – Weather Responsive Management Strategies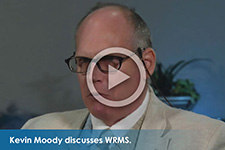 EDC Outtakes is a new series of short videos that gives insight into the current round of EDC innovations from State practitioners and FHWA personnel. In this edition of EDC Outtakes, FHWA's Kevin Moody discusses a staggering statistic on inclement weather crashes and explains why agencies should adopt Weather-Responsive Management Strategies (WRMS).
Keep reading EDC News for future editions of EDC Outtakes.
Last Chance to Submit Ideas for the Next Round of EDC!
FHWA needs YOUR help finding proven processes and technologies to showcase in our next round of Every Day Counts from 2021-2022.
We are seeking ideas from State, local, Tribal, and industry partners as well as the public on proven, market-ready processes or technologies that have the potential to transform the way the highway transportation community does business by enhancing roadway safety, shortening project delivery time, reducing traffic congestion, or integrating automation. If you have experience with a market-ready and proven innovation that can transform the highway transportation community, we want to know!
To submit a suggestion, complete this form and send it to EDCsuggestions@dot.gov by January 21 by. Your ideas will help us make every day count to ensure our infrastructure is built better, faster, and smarter.

About EDC
Every Day Counts, a State-based program of the Federal Highway Administration's Center for Accelerating Innovation, works with State, local, and private sector partners to encourage the adoption of proven technologies and innovations to shorten and enhance project delivery.