April 23, 2020
Innovation of the Month:
Unmanned Aerial Systems
Agencies around the country have seen compelling benefits of unmanned aerial systems' (UAS) synergies with other EDC innovations. This week, we feature the Utah Department of Transportation's (UDOT) SR20 roadway project, which illustrated the relationships between UAS and 3D modeling, Construction Management/General Contractor (CM/GC) project delivery, and e-Construction.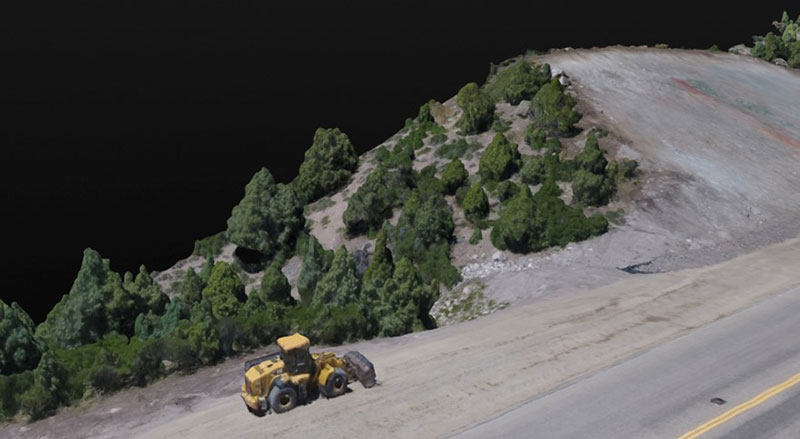 This project was the first where UDOT used a 3D model as a contractual document. UAS supplemented the light detection and ranging (LiDAR) work, creating a hybrid model used to check construction work throughout the project. UDOT then compared the 3D models with the original model to check material quantities and verify slopes. During the duration of the project, UAS were used for topographical mapping, calculating earthwork quantities, and monitoring construction progress. Ultimately, UDOT used the hybrid models as the final 3D as-built of the project. The CM/GC delivery method leveraged early contractor input, which was critical to incorporating the UAS sensing data into the 3D model.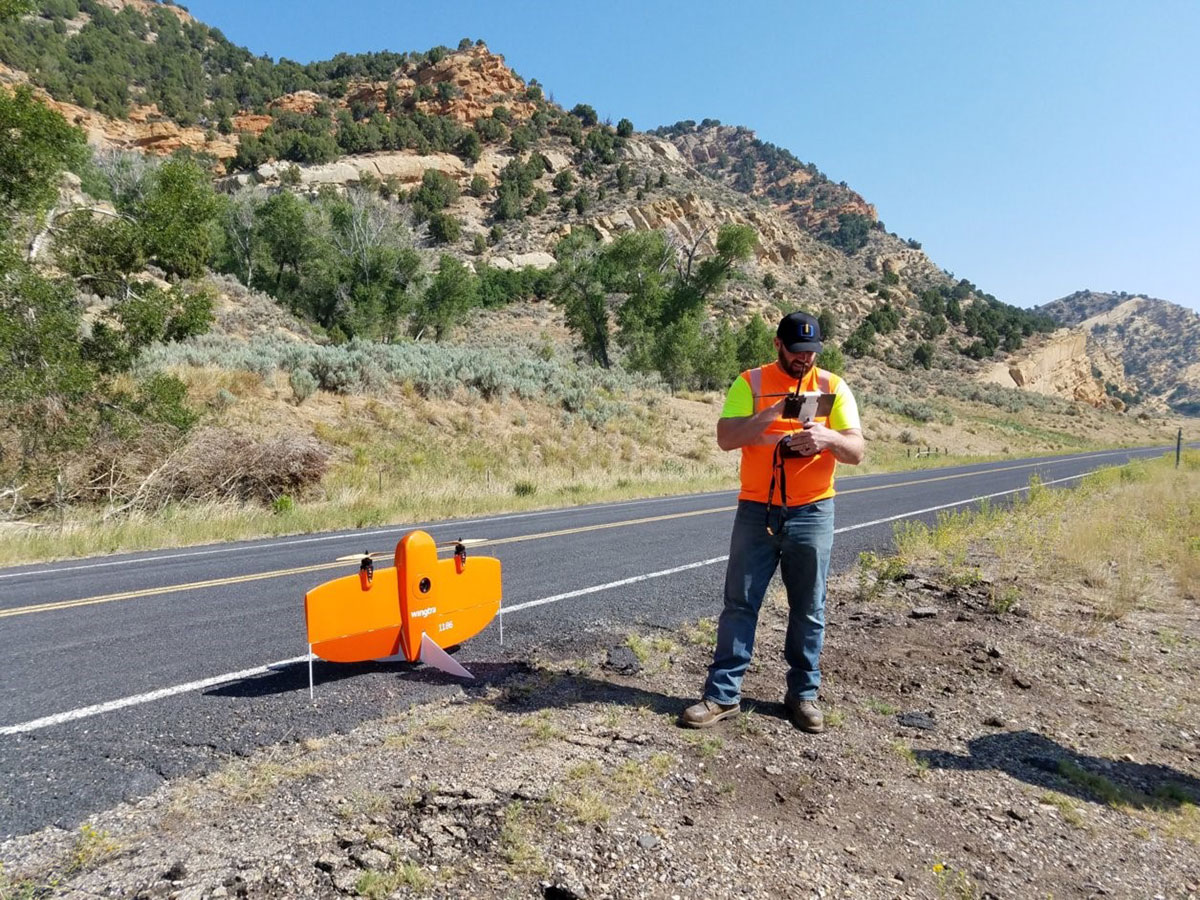 Overall, UDOT considered the project and convergence of these innovations a success. The project was completed 25 days ahead of schedule. The overall savings for this project compared to traditional methods was nearly $83,000 and the inspector workforce was 45 percent more productive. In addition to the savings in time and money, the project saw improved safety, improved daily report data quality, and improved quantity measurement data. UDOT plans to implement intelligent design and construction methods and use UAS and other geospatial tools on future highway construction projects.
To learn how your agency can effectively use UAS, please contact James Gray or John Haynes with the EDC-5 UAS team.
It's National Work Zone Awareness Week!
In recognition of National Work Zone Awareness Week, FHWA is encouraging states to improve work zone safety and mobility by tracking and analyzing work zone performance. Recent trends indicate that the percentage of fatal work zone crashes involving a commercial motor vehicle increased from 24 percent in 2012 to 31 percent in 2018. The National Work Zone Safety Information Clearinghouse Website has resources and tools for enhancing large truck safety in work zones.
Also, FHWA is leading the Work Zone Data Initiative (WZDI) to improve the availability of information on work zone events—the "when, where, and how" of highway construction activity—by promoting standards and processes that enhance agency capabilities to manage transportation operations around work zones and sharing this information with other stakeholders. FHWA is providing support through written guidance, peer exchange, the Work Zone Data Exchange standard, and will be providing opportunities for direct financial support to be announced later this year.
To learn more about National Work Zone Awareness Week, please contact Jawad Paracha with the FHWA Work Zone Management Team.
e-Construction Keeps Projects Moving Forward
Many agencies across the country are requiring employees to work remotely, presenting a unique challenge to States trying to keep road construction projects on schedule. e-Construction tools and technologies have allowed the majority of States to continue work on project designs, bid packages, and address contract modifications and requests for information in real time, keeping projects on track despite these challenges.
The Delaware Department of Transportation has required the use of connected tablets and laptops since 2017, and those devices, along with their e-Construction software, allows the department to work nearly 100 percent remotely from the field, home, or wherever required with only minimal need to go into the office. This is due, in part, to the department storing all project documentation for construction projects in a web-accessible, electronic format. The department also uses electronic signatures for the majority of documentation, which reduces the need for paper passing to obtain wet signatures.
Tools like these, combined with video conferencing software, are keeping roadway construction projects moving forward across the country! To learn more about how e-Construction can support your agency's project development and delivery, contact Kathryn Weisner with the FHWA Resource Center.
About EDC
Every Day Counts, a State-based program of the Federal Highway Administration's Center for Accelerating Innovation, works with State, local, and private sector partners to encourage the adoption of proven technologies and innovations to shorten and enhance project delivery.