May 21, 2020
Innovation of the Month:
Safe Transportation for Every Pedestrian
When thinking of pedestrian safety, your mind may immediately go to a busy intersection or midblock crossing in a city near you, but the need for pedestrian safety extends far beyond the city limits. In 2019 a steady increase of visitors to national parks and other Federal Lands resulted in an increased risk of pedestrian-vehicle crashes.
To address this issue, the FHWA FLH Safety Team and Federal Land Management Agency (FLMA) safety specialists collaborated to develop an action plan to guide decisions for enhancing visitor and pedestrian safety. Representatives from the National Park Service, US Forest Service, Bureau of Land Management, and US Fish and Wildlife Service, worked with the Safe Transportation for Every Pedestrian (STEP) program to review existing policies and identify preliminary strategies to improve pedestrian safety.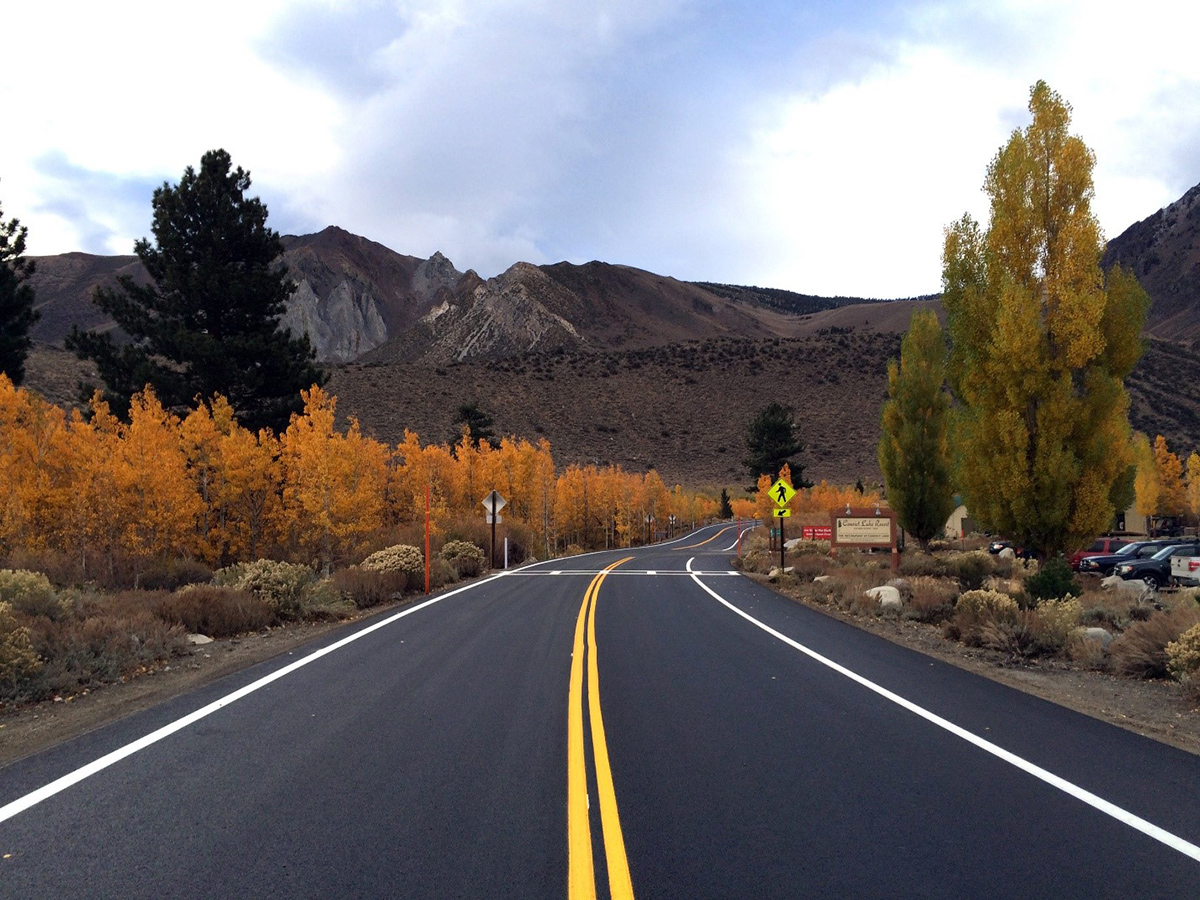 The approved plan calls for FLMAs to collect and map pedestrian crashes to identify high crash locations and conduct systemic crash analyses to prioritize locations for safety countermeasures based on factors other than historic crash data. These and other strategies such as pedestrian safety training will be incorporated into long-range transportation plans and projects designed and constructed by FLH, FLMA, and other partner agencies to reduce pedestrian injuries and fatalities on Federal Lands.
If you would like to learn how your agency can improve pedestrian safety with STEP, contact Becky Crowe with FHWA's Office of Safety or Peter Eun with the FHWA Resource Center.
WSDOT Spawns Innovation at the National STIC Network Meeting
The Washington State Department of Transportation (WSDOT) Secretary of Transportation, Roger Millar, presented at the National STIC Network Meeting, April 23, 2020, on the innovative means WSDOT has undertaken to open up 90% of fish habitat by 2030. To meet this challenge, WSDOT incorporated the following innovations into their work plan:
Using project delivery approaches such as design build, progressive design build, accelerated bridge construction concepts and alternative construction materials.
Bundling of projects to maximize geographic locations and habitat benefits in a watershed.
Addressing regulatory requirements by providing liaison support between State and Federal agencies, programmatic approvals and early project coordination with Tribes and regulators.
Forming partnerships with adjacent land owners to remove barriers within the watershed more quickly.
WSDOT has seen costs savings and expedition of projects by using these innovations. WSDOT has also created partnerships with local and regulatory agencies that have improved over 300 miles of habitat access. For more information, watch Secretary Millar's presentation or contact Kim Mueller with WSDOT.
Also–don't miss your opportunity to nominate your STIC for the STIC Excellence Award. Nominations for 2020's Award are due by July 1, 2020.
Creating Transportation Corporations to Get Major Projects Underway
Transportation corporations are public entities created to finance and sometimes implement transportation improvements. With state oversight, these nonprofit corporations focus on implementing or providing funding for major transportation projects. Transportation corporations are a versatile tool that can address different needs and are generally created alongside various funding mechanisms including tolls, tax increments, or dedicated allocations of public funds.
In Texas, the Grand Parkway Transportation Corporation (GPTC) was created to finance, build, and operate the northern part of the planned Grand Parkway, a 184-mile circumferential toll highway crossing seven counties in the greater Houston area. The parkway is divided into 11 operating sections, 7 of which are overseen by the GPTC.
Project financing consists of proceeds from toll revenue bonds as well as bond anticipation notes to be replaced by a transportation infrastructure finance and innovation act (TIFIA) loan following construction. The GPTC is able to leverage the state's credit rating and issue bonds with favorable financing costs in order to fund the $1.816 billion project.
Put transportation corporations to work for your state and find out how value capture methods can improve your bottom line! To learn more about this and other innovative ways to finance your transportation projects, contact Stefan Natzke, FHWA Office of Planning, Environment, and Realty, or Thay Bishop, FHWA Center for Innovative Finance Support.
New Issue of Innovator Available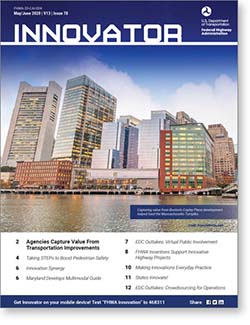 The May/June issue of Innovator is available on its new web platform, accessible from any device! This new and improved format will optimize your reading experience, whether you access it from your mobile phone, tablet, or computer.
In this issue:
Comments? Questions? We'd love your feedback! Drop us a line and let us know what you think.
Read past issues and sign up to receive Innovator by email here, or text "FHWA Innovation" to 468311 to get Innovator on your smartphone.
About EDC
Every Day Counts, a State-based program of the Federal Highway Administration's Center for Accelerating Innovation, works with State, local, and private sector partners to encourage the adoption of proven technologies and innovations to shorten and enhance project delivery.