May 20, 2021
Innovation of the Month:
Safe Transportation for Every Pedestrian
Over the last few weeks, we've discussed the Safe Transportation for Every Pedestrian (STEP) program's spectacular seven countermeasures and several State and local agencies who have systemically or programmatically implemented them. When it comes to prioritizing pedestrian safety (and other multimodal) investments, a combination of resources is often used to identify locations for improvements and determine which countermeasures are best suited for a location.
The City of Milwaukee, Wisconsin, used an innovative approach to evaluate crash risk for their 2019 Pedestrian Plan. The approach evaluated pedestrian crash risk through a combination of crash typing, network analysis, and estimating pedestrian exposure. A study to categorize a sample of pedestrian crashes provided a basis for the approach. Then a Pedestrian High-Injury Network map was created where severe and fatal crashes were weighted higher than the non-severe. Next Pedestrian Exposure was added, where short-duration pedestrian counts were conducted, and the data extrapolated to estimate annual pedestrian crossings. The City then combined all the information to estimate pedestrian crash rate per million pedestrian crossings. With these approximate crash rates City staff are now equipped to target pedestrian safety countermeasure installations in areas with elevated pedestrian crash risk.
STEP offers additional resources for helping agencies make decisions about what to do once a location is determined. The Guide for Improving Pedestrian Safety at Uncontrolled Crossing Locations and the STEP Studio both detail the importance of engineering judgement to establish the need for a countermeasure such as Pedestrian Hybrid Beacon (PHB)/Rectangular Rapid-Flashing Beacon/or signals at crossings. STEP Studio also addresses frequently asked questions about crosswalks and other countermeasures such as, "Is there a MUTCD pedestrian volume warrant to mark a crosswalk?"
Other STEP resources such as webinars are available through the Pedestrian and Bicycle Information Center (PBIC) to help agencies make informed decisions on countermeasures. For example, a webinar on PHBs includes references to considerations for PHB installation in addition to guidance from the Manual on Uniform Traffic Control Devices (MUTCD).
If you have questions on identifying locations for pedestrian safety improvements or how to select the best countermeasures once you identify them, please contact Becky Crowe with FHWA's Office of Safety or Peter Eun with the FHWA Resource Center.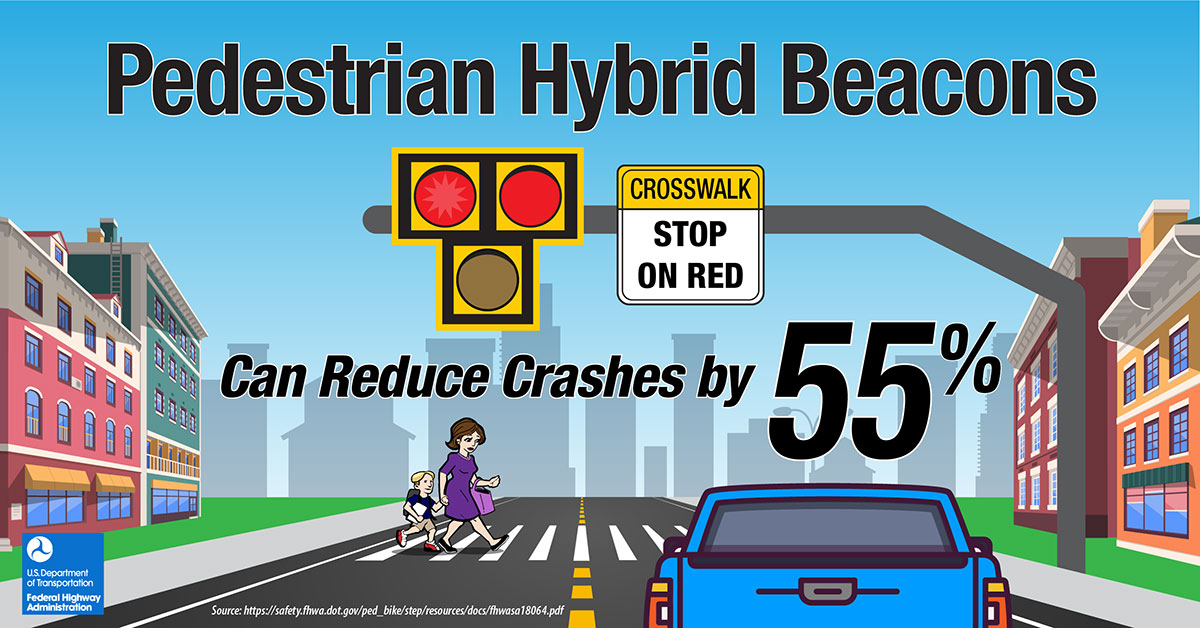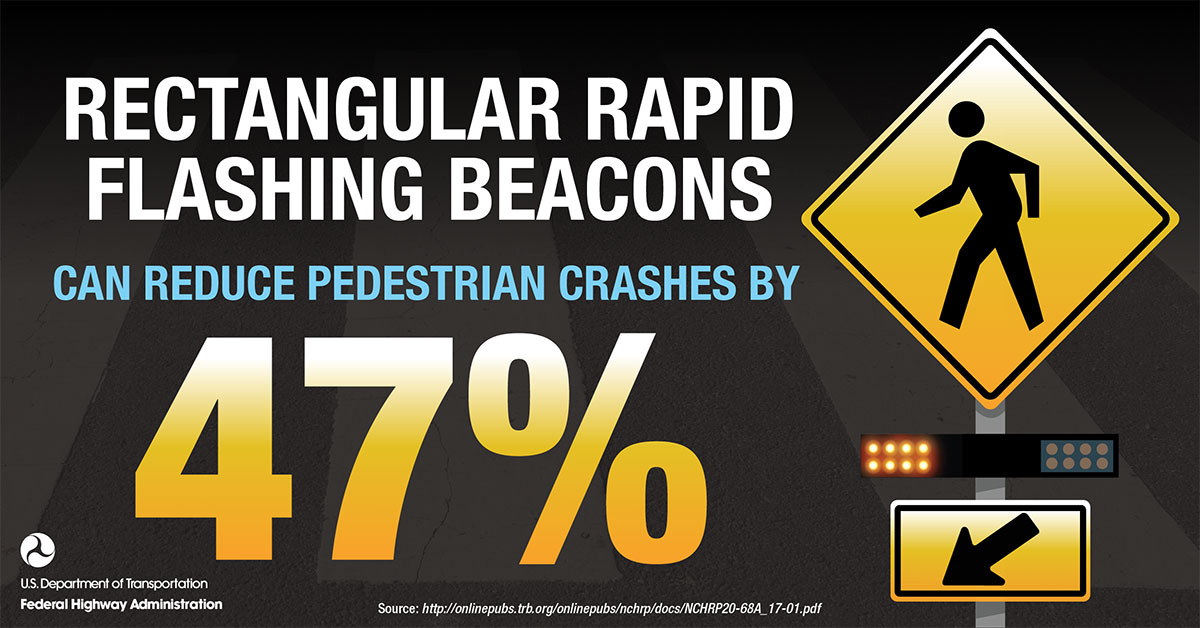 e-Construction Resources Hold Answers to Frequently Asked Questions
Are you considering piloting a new e-Construction tool or technology? Do you want to know more about the different types that are currently available for consideration, and what other State DOTs are using? These are some of the most frequently asked questions regarding e-Construction. The e-Construction team has resources available to help answer these questions and more?
The e-Construction website has an Innovation Matrix by Product and an Innovation Matrix by State, providing a ready resource for you to review and consider the next time your state or local agency considers a new e-Construction deployment. Each Matrix's information was obtained from publicly available sources, such as internet searches, State DOT websites, peer exchanges, and is not all-inclusive.
For more information on e-Construction tools, or to submit corrections or updates to the matrices, please contact Kat Weisner with the e-Construction team.
NCDOT Evaluates Durable Pavement Markings
Maintaining retroreflective pavement markings on over 80,000 miles of road is a challenge but these markings are critical for reducing lane departure crashes. To overcome this challenge the North Carolina Department of Transportation (NCDOT) evaluated the use of durable pavement markings and the use of wider lines (6 inches versus 4 inches). NCDOT installed durable markings, primarily thermoplastic, in 11 of the State's 14 Divisions and measured retroreflectivity annually.
While retroreflectivity of paint is typically inadequate after 2 years, the evaluation found that the durable markings maintained an adequate level of retroreflectivity for at least 6 years. An evaluation of over 400 miles of 2 lane rural roads found that the durable marking resulted in lane departure crash reduction of 13 percent for 4-inch lines to 18 percent for 6-inch lines. NCDOT plans to restripe every 7-10 years compared to painting lines every 2 years. While the wider, 6-inch stripes had a better crash reduction, using 4-inch stripes allows NCDOT to treat more miles of roads for the same amount of money, which results in a larger overall crash reduction. NCDOT plans to use the wider lines on select roads with concentrations of lane departure crashes.
For more information on roadway departure countermeasures, contact Cate Satterfield or Dick Albin or visit the FoRRRwD website.
Will You Build a Better Mousetrap?
The FHWA Local Aid Support office is taking nominations for Build a Better Mousetrap (BABM) 2021 until June 11, 2021.
BABM celebrates innovative solutions for challenges that local and tribal transportation workers encounter. These innovations can range from the development of tools and equipment modifications to the implementation of new processes that increase safety, reduce cost, and improve efficiency of our transportation system.
Read the BABM Planning Guide to learn more about the entry categories, how to participate, and the selection criteria. To learn more about BABM 2021, contact your local technical assistance program (LTAP).
Discover Home-Grown Innovations from Around the Country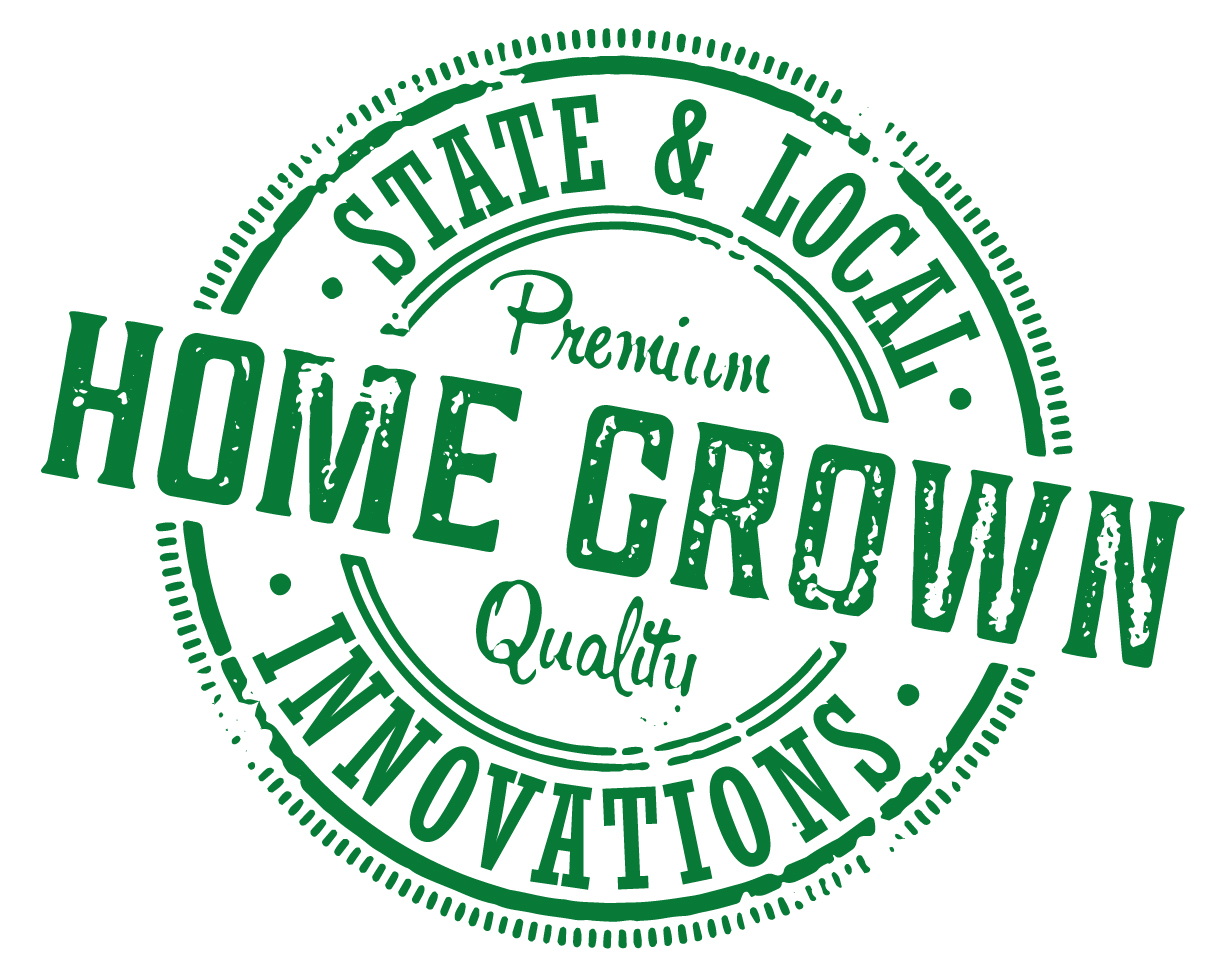 Are you interested in homegrown innovations being used by your peers in other parts of the country? Check out the National STIC Network Showcase, a component of the EDC-6 Virtual Summit. Over 200 innovations, submitted by State DOTs, Local Agencies, and other STIC members, are grouped into eight topic area categories for easy navigation. This site features a convenient one-time registration that will allow you to continue accessing information throughout 2021.
The showcase prominently features several innovations focused on pedestrian and bicycle safety. Learn about the Florida DOT Pedestrian Safety Lighting Retrofit Program, a data-driven approach to optimize horizontal and vertical lighting levels for pedestrian visibility from motorists' perspective; Delaware DOT's application of Rectangular Rapid Flashing Beacons (RRFBs), which have been installed at over 40 locations, decreasing speeds by up to 18 percent and increasing yielding compliance by up to 50 percent; and the Washington, D.C. Protected Bike Lane Barrier Experiment, which tested different types of barriers for protected bike lanes and cycle tracks, and documented the findings in a matrix to help planners identify the type of barrier and spacing pattern to be used on different roadway types.
Celebrate the ingenuity of your peers and read about these innovations—developed and deployed in-house at transportation agencies nationwide. Additionally, we invite you to watch the one-hour presentations on-demand that feature many of these and other innovations.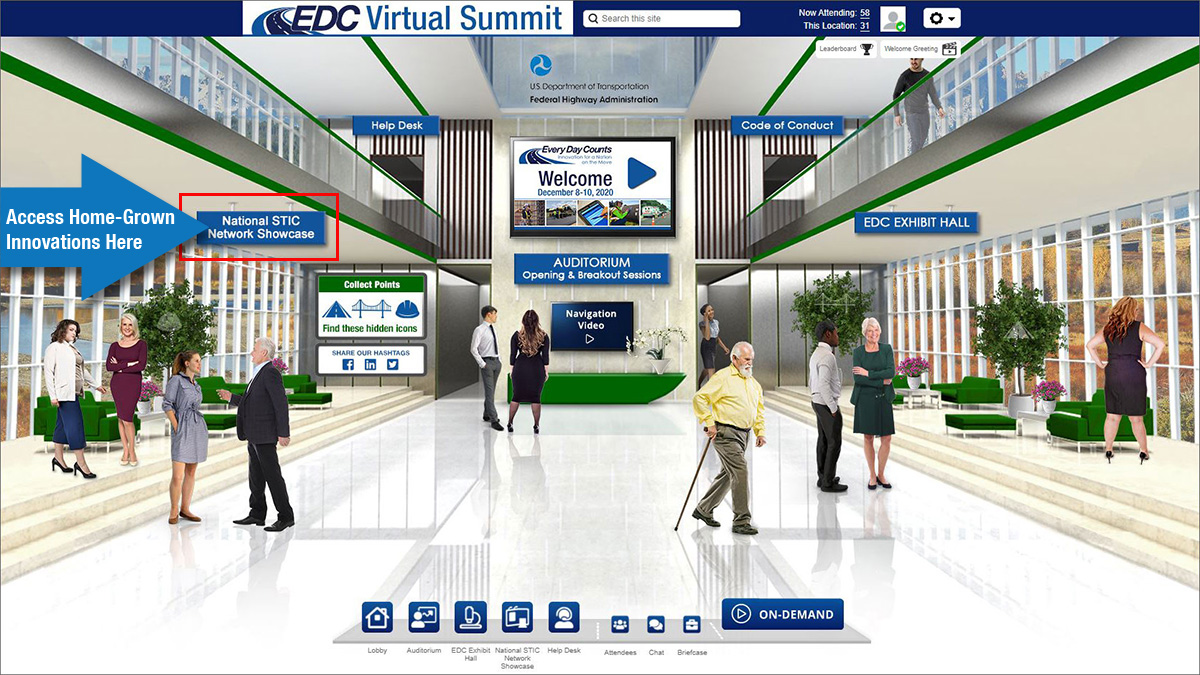 About EDC
Every Day Counts, a State-based program of the Federal Highway Administration's Center for Accelerating Innovation, works with State, local, and private sector partners to encourage the adoption of proven technologies and innovations to shorten and enhance project delivery.
Recommended Citation:
U.S Department of Transportation, Federal Highway Administration
EDC News; May 20, 2021
Washington, DC
https://doi.org/10.21949/1521359