News & Reports
Communication is Key, Items to Consider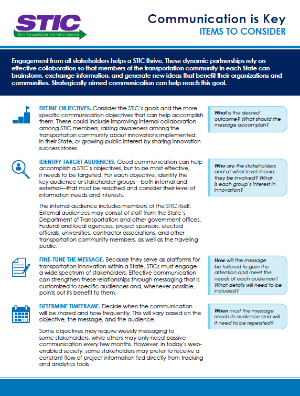 Engagement from all stakeholders helps a STIC thrive. A STIC can use this Communication is Key, Items to Consider factsheet to strategically aim their communication efforts to effectively collaborate with members of the transportation community and the public about innovations that benefit their organizations and communities.
State Transportation Innovation Councils: Partnering for Continuous Innovation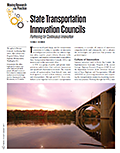 The State Transportation Innovation Councils were included in a
TR News
publication that focused on Moving Research into Practice. Several STICs were highlighted to show how they are creating a culture of innovation, implementing Every Day Counts technologies, and using their STIC Incentive program funding to standardize innovations.
Take your STIC to the Next Level: Best Practices, Examples, and Resources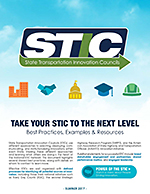 State Transportation Innovation Councils (STICs) use different approaches to selecting, deploying, communicating, and institutionalizing innovations within each State. Sharing these different approaches and learning what others are doing is the heart of the National STIC Network. This document highlights several shared best practices, along with details on whom to contact to learn more.