National Highway System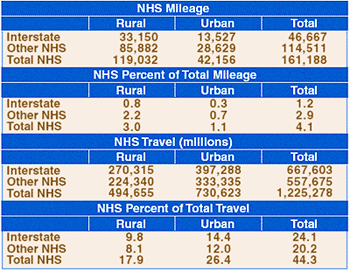 The National Highway System (NHS) is the network of nationally significant highways approved by Congress. It includes the Interstate System and over 100,000 miles of arterial and other roads. Designation of the NHS was completed on November 28, 1995, when the National Highway System Designation Act of 1995 (Public Law 104-59) was enacted.
The NHS represents only about 4% of the Nation's total public road miles and 7% of its lane miles, but carries over 44% of the travel. Most travel on the NHS takes place in urban areas even though there are more NHS miles in rural areas.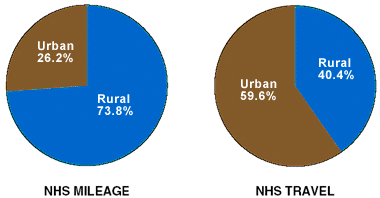 ---
National Highway System by Type, Location, and Ownership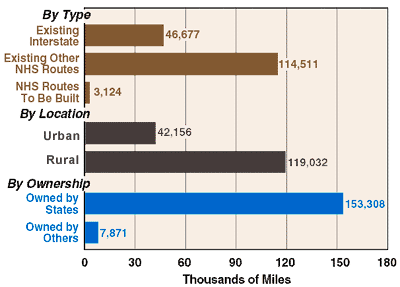 Of the 161,188 NHS miles, 29% are made up of the Interstate System (IS). The NHS encompasses all of the Strategic Highway Network (STRAHNET), a system of national defense roadways that includes the IS and approximately 15,000 miles of non-IS mileage.
---
Intermodal Facility Connections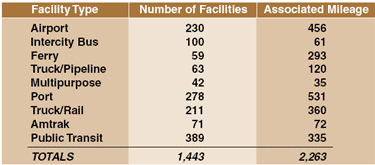 The NHS provides the key connections to our Nation's intermodal facilities. Over 1,400 are linked by more that 2,000 miles of NHS connectors to our Nation's highways. Public transit facilities have the most NHS connections while Port facilities have the most associated of NHS connectors.
Previous | Back to ONH page | Next
---
FHWA Home | OHPI Home | Products & Publications | Feedback

United States Department of Transportation - Federal Highway Administration