About Us
Welcome to the Office of Highway Policy Information Website. Our goal is to provide innovative, timely, customer responsive products and publications.
The mission of the Office of Highway Policy Information is to serve as the national source of surface transportation data; providing the U.S. DOT, Congress, and transportation community with accurate information products in a timely manner to inform the development and implementation of decisions, policies, legislation, programs, and performance goals, while constantly striving to improve the efficiency and effectiveness of data collection and analysis on travelers and the physical, operational and financial condition of our transportation system. Since 1945, this office has published the annual "Highway Statistics" series.
The Office of Highway Policy Information (OHPI) is within the Office of Policy and Governmental Affairs. OHPI provides leadership in the development of policy, and represents FHWA in Congress and to the international highway community.
For more information on the organization and functions of the Office of Policy, Click here.
We hope our site is useful to your research. If you have any questions, or need additional information, contact: ohim.gatekeeper@dot.gov
U.S. Department of Transportation / Federal Highway Administration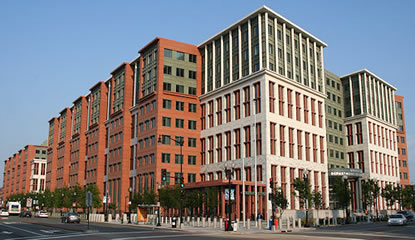 Located next to the Navy Yard, on the Anacostia River, and adjacent to the new Washington Nationals Baseball park. The building is an energy saving, secure, state of the art complex.