U.S. Department of Transportation
Federal Highway Administration
1200 New Jersey Avenue, SE
Washington, DC 20590
202-366-4000
---
Federal Highway Administration Research and Technology
Coordinating, Developing, and Delivering Highway Transportation Innovations

This report is an archived publication and may contain dated technical, contact, and link information
05085 >
Federal Highway Administration University Course on Bicycle and Pedestrian Transportation
Publication Number: FHWA-HRT-05-126
Date: July 2006
Chapter 21: Bicycle and Pedestrian Accommodation in Work Zones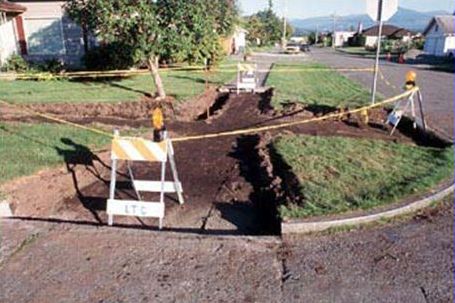 ---
Lesson Outline
Problems of pedestrians and bicyclists in work areas.
Work-zone elements that might alleviate the problems.
---
Planning and Design Elements
Advance warning and guidance.
Illumination and reflectorization.
Separation of pedestrians and bicyclists from vehicular traffic.
Accommodation of people with disabilities.
---
Sidewalk Closure and Pedestrian Detour Example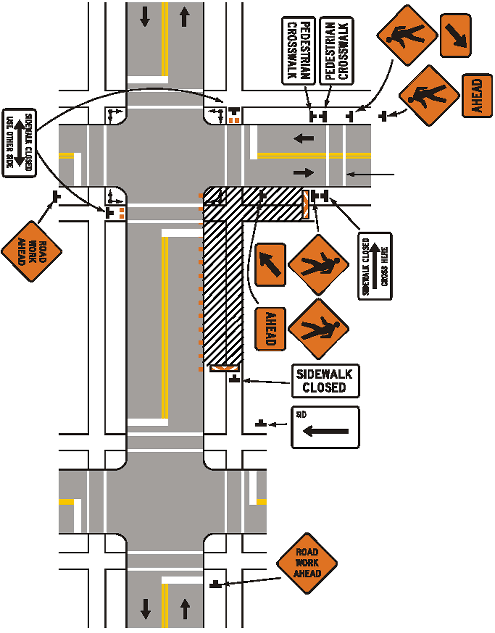 ---
Construction Sign Placement for Accessibility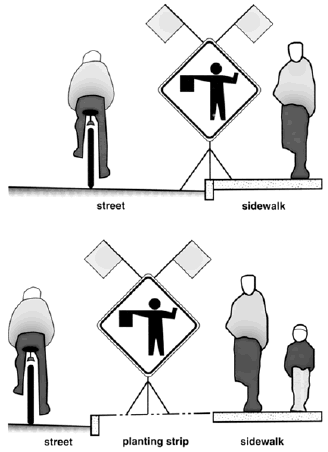 ---
Planning and Design Elements
Accommodating the visually impaired.
Surface irregularities.
Temporary walkways or bikeways.
---
Temporary Pedestrian Routes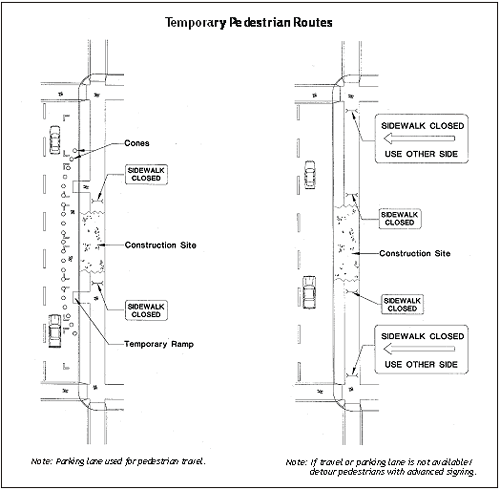 ---
Lesson Summary
Work areas can be very unfriendly places for pedestrians and bicyclists.
There are ways to accommodate all types of traffic in a work area.
---
FHWA-HRT-05-126