Post-Tensioning Tendon Installation and Grouting Manual
Appendix C - Further Examples of Post-Tensioning Tendon Applications
C.1 Cantilever Tendons
Cantilever tendons in the top slab of a box section counteract the bending effect from the self-weight of the cantilever during construction. This bending induces a longitudinal tension stress in the top, reaching a maximum over the pier. The top cantilever post-tensioning counters these effects by inducing a compression stress of equal or greater magnitude at each cross section along the cantilever.
Figure C.1 shows a typical layout for cantilever tendons that anchor on the end face of a precast or cast-in-place segment. This feature requires special details to facilitate inspection of the anchor head after tendon grouting and after additional segments have been erected on the cantilever. (A possible detail for a face anchor to facilitate this inspection is shown in Appendix D, Figure D.13).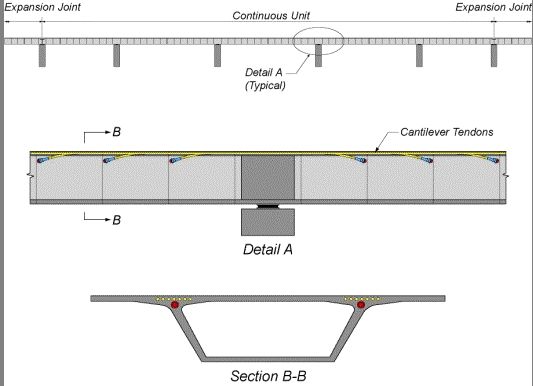 Figure C.1 - Cantilever Post-Tensioning Tendons Anchored on End Faces
An alternate approach is to anchor cantilever tendons in blisters (anchor blocks) cast into the segments at the intersection of the top slab and web (Figure C.2 and Chapter 1, Figure 1.12). Anchorages of these tendons can be inspected at any time during and after construction.
Figure C.2 - Cantilever Post-Tensioning Tendons Anchored in Top Blisters
C.2 Continuity Tendons
To complete a span, the ends of two adjacent cantilevers are connected by a cast-in-place closure pour at or near mid-span of interior spans. In end spans, the closure joint is usually nearer to the end expansion joint. The length of the closure, which comprises the full cross section of the superstructure box, may range from six inches to several feet. In order to align and hold the cantilever tips while making the closure, a special device, referred to as a "closure beam" or "strong-back", is fastened across the tips of the cantilevers. Formwork is secured around the closure, reinforcement and transverse post-tensioning is installed if necessary, and the closure concrete is poured. When the closure concrete attains sufficient strength, longitudinal post-tensioning (continuity) tendons are installed, tensioned and grouted. Figure C.3 depicts typical locations and layouts for bottom continuity tendons at mid-span.
When a closure is several feet long and weighs more than one half as much as a typical segment, it may be necessary to place the closure concrete in a very specific sequence in order to prevent the closure opening or cracking as the cantilevers deflect. It may also be necessary to apply a small amount of post-tensioning (10% to 20% of two continuity tendons) as soon as the bottom slab concrete has taken an initial set (i.e., within about 2 to 4 hours of casting) to keep the closure tight, even as more concrete is added. These are project specific considerations.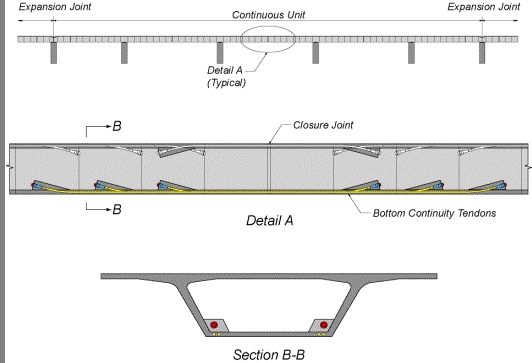 Figure C.3 - Bottom Continuity Tendons for Balanced Cantilever Construction
Top continuity post-tensioning tendons are also typically required in balanced cantilever bridges. A bridge built in balanced cantilever has little, if any, self-weight stress at the location of the closure joint in the center of the span. Midspan bottom continuity tendons, along with live loads in adjacent spans, produce tensile stresses in the top slab that need to be counteracted with top continuity tendons. Subsequent application of the barrier railing and possible wearing surface should produce top compression at this location, minimizing the need for the top continuity tendons. In time, internal redistribution of forces and moments due to the creep of the concrete will induce compression in the top at midspan, further reducing the need for top continuity tendons. Figure C.4 shows details of typical top continuity tendons.
C.3 Continuity Tendons in Expansion Joint Spans
Several segments constructed on falsework are typically needed to complete an end span of a balanced cantilever bridge that terminates at an expansion joint at abutments or expansion piers (Figure C.5). A cast-in-place closure joint connects the cantilever to the segments on falsework and continuity post-tensioning tendons are installed. Usually, more continuity tendons are needed in the bottom than the top. Although continuity tendons may not always be needed in the top, it is good practice to provide at least two, one over each web. Continuity tendons may be stressed from the expansion joint if access is available or they may be stressed at anchor blisters within the superstructure.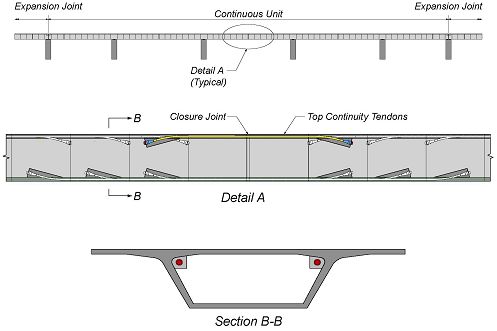 Figure C.4 - Top Continuity Tendons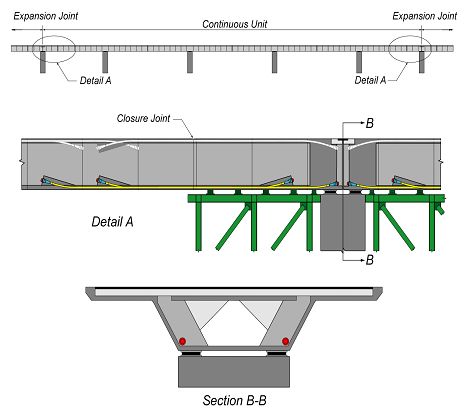 Figure C.5 - Bottom Continuity Tendons near Expansion Joint at a Support
C.4 In-Span Hinges in Balanced Cantilever Construction
Long viaducts of balanced cantilever construction have been built with dapped-hinges approximately at quarter points of expansion spans (Figure C.6). This location was chosen over the midspan which demonstrated excessive midspan creep deflection in some early generation bridges in Europe and the United States.
Subsequent improvements in long-term creep prediction models for concrete have reduced uncertainties in deflection calculations. Midspan hinges have again been used satisfactorily. Deflection may be controlled by using steel beams on sliding bearings placed inside a box girder, between cantilever tips, to allow for expansion and contraction, but restrain rotation. Care should be exercised in the design and detailing of any type of in-span hinge because local details may be subject to complex force and stress distribution.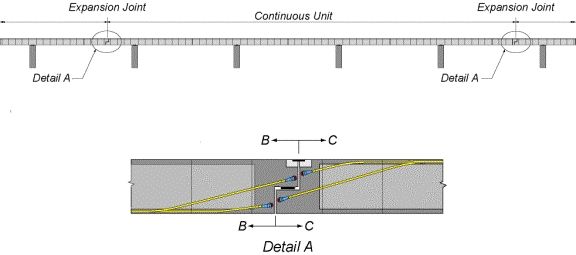 Figure C.6 - In-Span Hinges in Balanced Cantilever Construction
C.5 Precast Segmental Span-by-Span Bridges
For span-by-span construction, the use of external tendons provides for greater efficiency in the cross section of the box for both longitudinal and transverse efficiency, by facilitating a web thicker at the top than bottom. This raises the centroid of the whole cross section, and maximizes the eccentricity and efficiency of the post-tensioning in the mid-span region needed for the dominant effect of longitudinal flexure of this method. Figure 1.15 shows a typical layout of span-by-span tendons for an interior span where all tendons deviate at a common deviation saddle. Figure C.7 shows a similar layout for a typical expansion joint span. Current designs may require an additional (straight) tendon per web to control the effects of thermal gradient and/or provide added redundancy.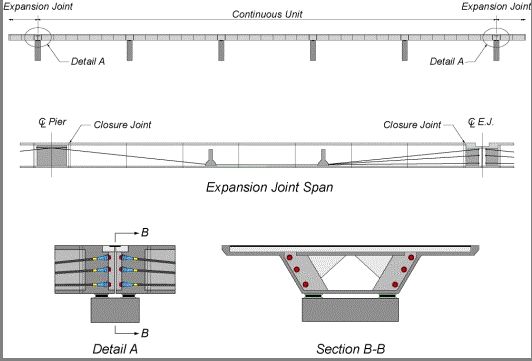 Figure C.7 - Expansion Joint Span Post-Tensioning for Span-By-Span Construction
In some cases, a post-tensioning tendon in a span-by-span bridge may be both external and internal to the concrete. The profile of such a post-tensioning tendon is similar to that of an external tendon except that between the deviators, it enters the bottom slab. The tendon is external in the inclined regions (Figure C.8). This provides additional tendon eccentricity at midspan, but does not facilitate visual maintenance inspection or possible future replacement. However, this type of layout has been used successfully for the Evans Crary Bridge, Florida, and the Central Artery North Area ramps approaches to the Charles River Bridge in Boston. The former was to provide a longer span than normal and the latter, to help address seismic concerns of the time.
With this type of external-internal tendon, Service Limit State conditions are usually readily satisfied. However, at the Strength Limit State, it is necessary to take into account the fact that portions of such tendons are both external (i.e. unbonded) and internal (bonded or partially bonded). An appropriate, non-linear, strain compatibility approach is usually necessary.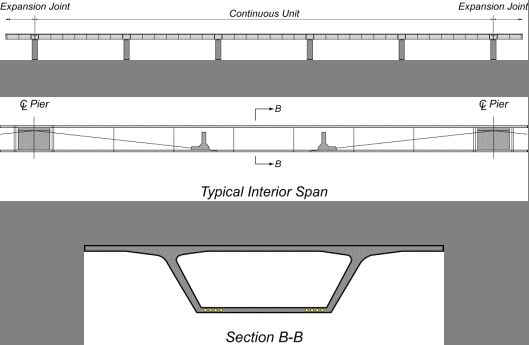 Figure C.8 - External/Internal tendons
C.6 Precast Segmental Progressive Cantilever Bridges
When access to a bridge site is restricted so that precast components can only be delivered to one of the end abutments, the superstructure may be erected in progressive cantilever. Beginning by placing the first span of segments on falsework between the abutment and first pier, subsequent segments are delivered along the completed portion and added in cantilever, progressively to the advancing end. When the cantilever reaches midspan, a temporary support is introduced. More segments are added in cantilever over the temporary support until the advancing end reaches the next permanent pier. This process repeats until the superstructure is completed all the way to the last abutment.
This technique was used to construct the Linn Cove Viaduct carrying the Blue Ridge Parkway around Grandfather Mountain in North Carolina (Figure C.9). Environmental restrictions permitted the use of only walkways and light equipment on the terrain beneath the viaduct. Consequently, equipment and materials for the installation of drilled micro-shaft piles and foundation construction was lowered into each pier location from the advancing end of the cantilever. After completing a footing, precast concrete pier shaft segments were transported along the completed portion of the bridge and lowered into position, building the pier to receive and support the next cantilever.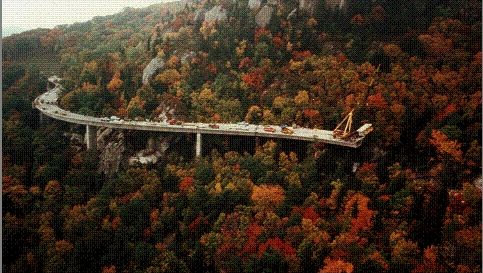 Figure C.9 - Construction of the Linn Cove Viaduct
The progressive cantilever erection method with changing support conditions requires a complex post-tensioning layout that includes internal cantilever and continuity tendons with draped tendons in the webs. Most tendons were permanent, but a few were temporary and were released as necessary for the changing support conditions.
A similar concept was used by the Federal Highway Administration for the original design of four bridges for the Foothills Parkway in Tennessee (Chapter 1, Figure 1.10). However, with somewhat easier access, under a process that allowed for alternative proposals for construction of the superstructure, the Contractor elected to build them using the cast-in-place balanced cantilever method.
C.7 Transverse Post-Tensioning
Transverse post-tensioning has many uses in concrete bridge construction. Some examples are offered in the following.
C.7.1 Transverse Top Slab Post-Tensioning
Top slabs of precast and cast-in-place segmental, and similar boxes cast-in-place on falsework are often transversely post-tensioned. Transverse post-tensioning typically comprises internal, multi-strand tendons grouted after stressing. Tendons are spaced at regular, frequent intervals, approximately 0.5 to 1.0M (2 to 3 ft), along the structure. Tendons anchor in the block-outs in the edges of the top slab cantilever wings. Blockouts are subsequently filled with concrete and are usually covered with a traffic barrier. Figure C.10 shows a perspective view of typical transverse post-tensioning tendons in a box girder. In precast segments, top slab transverse tendons are usually tensioned and grouted while the segment is in storage in the casting yard.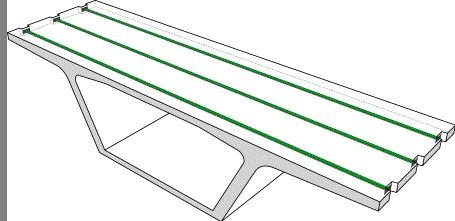 Figure C.10 - Transverse Post-Tensioning in the Top Slab of Box Girder
Wide bridges are often made of twin parallel boxes joined by a longitudinal cast-in-place concrete strip. This closure strip may be conventionally reinforced or transversely post-tensioned. When connected by transverse post-tensioning, only about half of the transverse tendons within a segment are stressed for shipping and erection. The remainder are placed through ducts in adjacent segments and the closure strip and stressed across the full width of the bridge. The latter requires that tolerance be built into the details to accommodate mismatch of the transverse (plan view) alignment due to casting, construction tolerances, differences in elastic shortening, creep and shrinkage between one box and the other. Mismatch of vertical alignment may also occur for similar reasons.
C.7.2 Transverse Post-Tensioning of Multiple Precast Element Superstructures
Short span bridges are often made of multiple precast, prestressed components placed adjacent to one another to form the bridge deck. The precast components include planks for flat slabs, double-tees, and box beams. These bridges may be built with or without toppings. Precast components are often connected transversely with longitudinal closure pours and transverse post-tensioning. High strength bars, mono-strands or multi-strand tendons may be used. The amount of post-tensioning is a function of the specific bridge design requirements.
Suitable allowance should be made for mismatch of tendon alignments due to casting and erection construction tolerances, elastic shortening, creep shrinkage and vertical deflection, in the details for transverse tendons.
C.7.3 Transverse Post-Tensioning in Diaphragms
Superstructure pier segments are occasionally transversely post-tensioned with multi-strand tendons. These tendons may cross each other as they drape from the wing on one side to the opposite face of the web on the other. Often, these transverse tendons extend from web-face to web-face (Figure C.11). These tendons are internal and are usually stressed and grouted in the casting yard.
Proper attention should be given to the details in order to ensure that the tendons are effective at the critical locations. For example, in Figure C.11, the anchors are recessed into the web face and the tendons do not contribute to the resistance of the interface-shear between the web and diaphragm. They contribute only to the transverse tensile force capacity needed across that portion of the diaphragm mostly inboard of the bearings.

Figure C.11 - Transverse Post-Tensioning in Diaphragms
C.7.4 Vertical Post-Tensioning in Diaphragms
Vertical post-tensioning bars (Figure C.12) are often provided to confine the anchor zones and local splitting effects induced by the concentrated anchorage forces from post-tensioning tendons anchored in groups in the diaphragms of segments. These vertical bars are internal and are stressed and grouted in the casting yard.

Figure C.12 - Vertical Post-Tensioning in Diaphragms
C.7.5 Vertical Post-Tensioning in Diaphragms
Vertical post-tensioning bars (Figure C.12) are often provided to confine the anchor zones and local splitting effects induced by the concentrated anchorage forces from post-tensioning tendons anchored in groups in the diaphragms of segments. These vertical bars are internal and are stressed and grouted in the casting yard.

Figure C.13 - Traverse Post-Tensioning in Deviation Ribs
C.7.6 Vertical Post-Tensioning Bars in Webs
Vertical post-tensioning bars are occasionally added to webs (Figure C.14), usually in the high shear zone near the piers, to control principal tension stresses and mitigate or avoid associated cracking. Care should be given to details of the corners to ensure a proper connection and transfer of forces with the top and bottom slab reinforcing.

Figure C. 14 - Vertical Post-Tensioning in Webs
Occasionally, in large segments of major segmental or cable-stayed bridges, strand tendons may be used for transverse post-tensioning of webs and diagonal transverse struts or ties that connect and transfer loads to cable-stay anchor points.