Post-Tensioning Tendon Installation and Grouting Manual
Appendix D - Corrosion Protection of Post-Tensioning Tendons
D.1 Corrosion Protection
Good corrosion protection of post-tensioning is essential for structural integrity and long-term durability. Over the years occasional failures have been detected that were attributed to inadequate grouting and lack of overall protection. The following is an overview of possible methods, materials and details that can help lead to satisfactory corrosion protection.
D.1.1 Background
Originally, in cast-in-place structures and precast structures without intermediate joints, the principle means of corrosion protection was concrete cover. The primary role of grout was to bond the tendon to the surrounding concrete via corrugated ducts, usually made of galvanized steel. Grout was also intended to fill the duct and prevent corrosion from the ingress of contaminants. Unfortunately, many tendons were later found to contain grout voids as a result of incomplete grouting, excess water and bleed. Even though grout did not prevent ingress of contaminants, it was found to surround or coat the post-tensioning steel in an alkaline (passive) environment. Galvanized ducts played a sacrificial role but nevertheless, still allowed occasional corrosion by excess water seeping through seams. Corrosion protection of anchorages was originally achieved by encasement in secondary pours of ordinary structural concrete.
The development of precast segmental construction altered the concept of the corrosion protection as originally perceived for cast-in-place construction. For internal tendons, discontinuities in concrete cover and ducts were to be offset by the use epoxy to seal precast segments at match-cast joints. At joints, both epoxy and grout were intended to provide corrosion protection.
The introduction of external post-tensioning tendons also altered the nature of the corrosion protection system. Concrete cover exists only where tendons pass through deviators, diaphragms and anchor blocks. In between, an external tendon is housed in smooth, high-density, polyethylene pipe filled with grout. Structurally, external tendons are usually considered unbonded - the sole function of grout is to prevent the intrusion of contaminants and surround the steel tendon in an alkaline environment. Polyethylene pipe filled with grout became the principle means of corrosion protection.
While different tendon types evolved with bridge construction methods, there was no significant advance from the original concept of cover and grout for corrosion protection. Recent investigations have exposed several fallacies as regards the assumed roles of various components of such protection. Some are:
Concrete cover was breached by shrinkage cracks at construction joints and concrete pour-backs at anchor blockouts.
Corrosion protection of internal tendons was negated by imperfect sealing of epoxy joints in precast segmental bridges - from improper application of epoxy, too aggressive cleaning of the match-cast faces by sand or high-pressure water blasting, and imperfect duct seals at bulkheads and match-cast segments during casting.
Grouting procedures created voids due to insufficient filling and use of grout mixes susceptible to bleed water and accumulation of entrapped air.
Although galvanized ducts offered galvanic protection, discontinuous ducts and imperfectly sealed epoxy joints or duct-splices allowed direct run-off into tendons that were not always fully grouted.
High-density polyethylene ducts of some external tendons suffered longitudinal splits, allowing moisture direct access to grout or strands. Also, some were damaged due to inspection techniques for determining if grouting had been completed by using a hammer and nail to punch a small hole to check for grout and then not properly repairing the damage.
Anchor protection by ordinary concrete pour-backs was compromised by shrinkage cracks and leaks in some applications. This was especially problematic for anchors exposed to leaky expansion joints.
D.1.2 Levels of Protection
Corrosion protection of post-tensioning systems can be provided by a number of possible levels according to the system details. Figure D.1 shows six possible levels of protection available for typical post-tensioning tendons in bridge structures. It is recommended good practice to require that at least three of these possible levels are satisfactorily provided from anchor to anchor.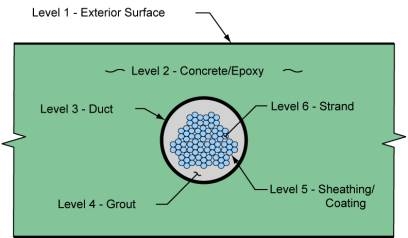 Figure D.1 - Levels of Protection for Corrosion Protection
The six possible levels of protection shown in Figure D.1 are as follows:
Level 1 - Exterior Surface: The interface between the post-tensioned concrete structure and surrounding atmosphere. Appropriate sealing of surfaces will help keep unwanted contaminants from attacking post-tensioning tendons. Overlays, membranes, and wearing surfaces on bridge decks and sealants applied to other surfaces can provide one level of protection.
Level 2 - Concrete Cover/ Epoxy: In cast-in-place construction this level is the cover concrete. In precast segmental construction, within a segment between the joints, this level is also cover concrete. At match-cast joints between precast segments this level is properly applied epoxy. For external tendons, inside a box girder but outside of the concrete, this barrier is the entire surrounding box girder structure, providing that it is watertight and well drained. The box provides a benign environment to protect external tendons from physical damage and direct contact with potentially corrosive agents.
Level 3 - Duct: Cast-in-place construction facilitates either full-length ducts or proper, mechanically, coupled or sealed ducts. For external tendons, durable plastic pipe ducts with sealed connections to steel pipes embedded in deviators and diaphragms can be used. Ducts for internal tendons are typically discontinuous at match-cast joints in precast segmental bridges - special duct couplers have been used on some projects.
Level 4 - Grout: Good quality is a key ingredient of current tendon protection. Recent research and development of post-tensioning grouts by various state transportation agencies has led to greatly improved grout materials. These grouts have little or no bleed and are available from several sources in pre-bagged, measured quantities for ease of batching and mixing on site. Characteristics and requirements of improved grouts are described in specifications such as the "Specification for Grouting of Post-Tensioned Structures" by the Post-Tensioning Institute. In addition, installation of grout can be improved by engaging personnel trained and qualified in accordance with recognized programs such as the "Grouting Certification Training" of the American Segmental Bridge Institute.
Level 5 - Sheathing: An opportunity exists to provide corrosion protection between the grout and the strands. Both greased and sheathed mono-strands and epoxy coated (flo-fill) strands are available. There is not a great deal of experience in the placement of these types of sheathed or coated strands either individually or in bundles for large tendons in bridge construction and there is concern that the sheathing or coating may not necessarily remain intact during installation. Current estimates indicate that material cost for epoxy-coated strand is 3.5 times that of bare strand.
Level 6 - Strand or Bar: The sixth opportunity for protection lies in the main tension element itself. Stainless steel is available for strands or bars, though at considerable expense. The mechanical properties of stainless strand are slightly inferior to normal strand so a given application would require proportionally more strand. Even so, considering the nature of the application, the effort and expense may be warranted. Stainless clad strands are produced in Britain but have not been widely used in the United States. The material cost for solid stainless strand is approximately 10 times, and stainless clad strand 5 times, the cost of bare strand. Carbon fiber strands provide another option for corrosion protection at the level of the main tension element but issues of relatively low modulus of elasticity and, if necessary, possible fire protection may need addressing. There has been little use of any of these materials to date.
D.2 Corrosion Protection Materials
In existing bridges, tendons are typically protected by a combination of three levels: concrete cover, ducts and grout (i.e. levels 2, 3 and 4). Good performance depends on the quality of the individual materials, workmanship, inspection and details.
D.2.1 Concrete Cover
Concrete cover is a primary level of protection. Cast-in-place concrete bridges with infrequent, or no construction joints offer cover protection against free water and contaminants that depends on the quality of the concrete. More frequent construction joints, such as those in cast-in-place balanced cantilever bridges, offer more opportunity for water and contaminants to reach the post-tensioning. Continuity of mild steel reinforcing across construction joints helps maintain the protection afforded by concrete cover. Joints introduced by precast segmental construction methods interrupt the protection offered by the concrete cover alone and therefore must be properly sealed with epoxy.
Cover concrete provides protection to external tendons only where they are embedded in the superstructure at diaphragms and deviators. Elsewhere, external tendons are outside of the concrete and protection is provided by duct, grout and the surrounding box structure.
Cover protection can be enhanced by the use of High Performance Concrete. Also, coatings or sealants can offer further protection.
D.2.2 Ducts
Originally, in post-tensioned bridges, ducts were not considered integral to corrosion protection. Rather, their main purpose was to create the hole through which the tendons would pass. Ducts are now considered as one possible level of corrosion protection.
Different types of ducts offer varying degrees of corrosion protection. Helical wound, galvanized steel ducts provide little physical barrier to the migration of chloride ions through concrete and grout via porous seams. The porosity of this type of duct was considered an advantage in some early research, as it would allow excess water in the grout to be absorbed by the surrounding concrete. In addition, galvanizing offers sacrificial protection.
Plastic ducts provide a physical barrier to the migration of corrosive elements providing that connections are sealed. Plastic ducts for internal tendons can suffer local damage as strands rub and bear against the duct wall during installation and stressing. This is accommodated by requiring a minimum wall thickness.
Ducts for external tendons are made up of alternating lengths of plastic and steel pipe. Plastic pipe is solid extruded, high-density polyethylene (HDPE) with a thick wall. HDPE pipes are connected by elastomeric boots and clamps to steel pipes embedded in diaphragms and deviators. In a closed duct, all water introduced through grouting is either consumed in the hydration of the grout, bleeds through anchor heads or locked inside the duct system. In the free length of external tendons, any grout deficiencies may locally leave the polyethylene duct as the only immediate protection apart from the alkaline environment within the duct from the partial presence of grout. In addition, external tendons are usually protected by being inside a watertight and well drained surrounding box structure.
D.2.3 Grout
Cement grout is chemically alkaline and provides a passive environment around strands. In internal tendons, concrete cover the first level of protection; the duct is the second and grout is the third. In free lengths of external tendons a surrounding watertight and well drained structure is the first level of protection, the HDPE pipe is the second, and grout provides the third by creating an alkaline environment inside the duct.
In all grout applications, hydrostatic head can force excess water in to the interstitial areas between the individual wires of post-tensioning strands and aggravate bleed. Low bleed grout is necessary, and, to maintain adequate levels of corrosion protection, the duct or surrounding concrete must also participate.
D.2.4 Other Considerations
Other considerations and details that influence the whole protection system are, for example:
Grout inlets and outlets, if not properly sealed, can be a source of ingress.
Anchor heads can be a point for entry of water or contaminants if the grouting is incomplete. This can be worse at anchors exposed to leaking expansion joints.
Anchors embedded in or under a deck slab can be susceptible to water ingress through shrinkage cracks around concrete joints or pour-backs.
Anchors in blisters or at interior diaphragms on the interior of box sections are relatively well protected providing they are completely grouted and are not directly under a leak or where water can pond.
Grout voids inside anchors that are not tightly sealed can be recharged with humid air or water occasionally laden with salts. As temperatures change humid air can condense inside and possibly aggravate corrosion.
D.3 Corrosion Protection along a Tendon
In normal situations, absent surface sealers, coated strands or exotic strand material, three levels of corrosion protection are provided to tendons according to their type and location, as follows:
D.3.1 Internal Tendons
Internal tendons are protected by; grout, duct and concrete cover (Figure D.2):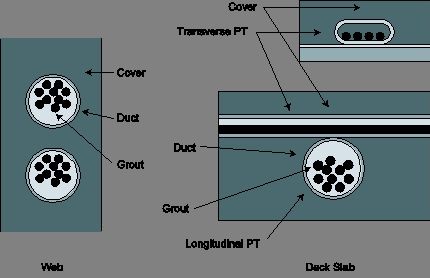 Figure D.2 - Levels of Protection to Internal Tendons
Additional protection to exposed surfaces of girders or webs containing internal tendons may be provided by coatings or sealants. Additional protection to the top surface of a deck slab may be provided by increased concrete cover, waterproofing with protective wearing course overlays, polymer modified concrete overlay or sealers, such as methyl methacrylate (providing that it does not cause bonding issues for wearing surfaces.
D.3.2 External Tendons
External Tendons are protected by grout, duct and the surrounding structure which should be "watertight" and well drained (Figure D.3). In this context "watertight" refers to implementing measures to make sure that cast-in-place splice-joints and joints between match-cast segments are properly sealed and run off leaking through expansion joints is controlled and does not enter an interior hollow box. Drains should be provided through bottom slabs to drain away any water that does enter a box, either from run-off, broken utilities or drainage systems within it.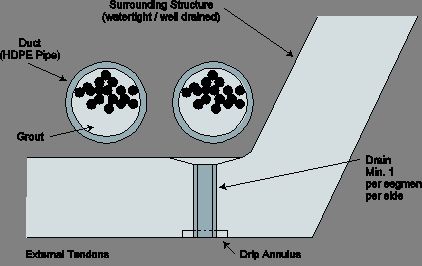 Figure D.3 - Levels of Protection to External Tendons
D.4 Sealing Intermediate Inlets and Outlets
D.4.1 Internal Tendons
It is recommended that intermediate grout inlets and outlets along internal tendon in I-girders and similar components be installed straight to facilitate possible drilling and inspection for complete grout filling using, if necessary, an endoscope. Ends of grout pipes should be sealed with inert (plastic) caps set within a recess. The recess should then be cleaned, roughened and filled with an approved (e.g. epoxy) compound (Figure D.4).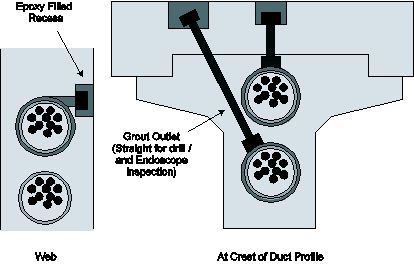 Figure D.4 - Sealing of inlets and outlets internal tendons
D.4.2 External Tendons
It is recommended that grout pipes to intermediate grout inlets or outlets along an external tendon should be neatly trimmed and sealed with an inert, threaded (plastic) cap (Figure D.5). The outlet pipe should be straight to facilitate drilling and inspection with an endoscope, if necessary, to ensure that grout completely fills the tendon.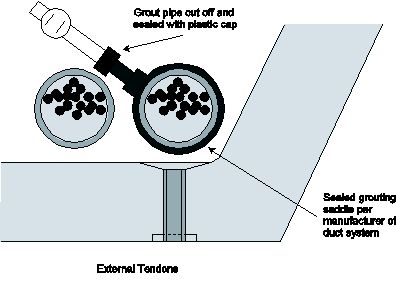 Figure D.5 - Sealing of inlets and outlets along External Tendon
D.5 Corrosion Protection at Anchorages
In some cases, a lack of adequate protection at anchorages led to ingress of water and contaminants resulting in corrosion of post-tensioning. For example, shrinkage and separation of concrete backfill to anchor blockouts in the top slab of some segmental bridges created pathways to anchorages for top internal tendons. Similar shrinkage separation cracks occurred in deck slab pockets left open to access top tendons in concrete I-girder construction. Separation of concrete pour-backs at anchorages under expansion joints, along with incomplete grouting allowed run-off to recharge grout voids and initiate corrosion in a few tendons.
D.5.1 Possible Levels of Anchorage Protection
Measures should be taken to properly protect anchorages. The following are possible means to provide different "levels" of protection. In this context, a level is not necessarily a layer of material, but may also be a step taken to ensure a part of the protection process. It is considered good practice to provide up to "four levels" of anchor protection using combinations of each the following techniques. Each may be considered to provide one possible "level" of protection:
Grout - a fully filled tendon, anchor and grout cap
Permanent grout cap of inert (plastic) material
Concrete pour-back to encapsulate the grout cap and anchor plate
Full encasement of the end of an I-girder within a reinforced concrete diaphragm
Encasement of an anchorage under a deck slab along with sealing of construction joints with an approved sealant (e.g. methyl-methacrylate or similar)
Application of an approved seal coat or sealant to an anchor pour-back
A surrounding enclosure of a watertight and drained hollow box
Appropriate application of wearing surface overlays
Appropriate details at expansion joints to prevent leaks and ingress of water
D.5.2 Permanent Grout Caps
Permanent grout caps of an inert material (an approved plastic or glass reinforced plastic) can provide significant protection to a wedge plate, strand tails and wedges or the nut of a PT bar anchor. The grout cap is filled with grout during tendon grouting, by allowing flow through a special hole in an anchor or wedge plate, through gaps between wedges and interstices of strands. To facilitate filling a grout cap, an opening is needed in the top of the cap. Grout caps should be suitably sealed and secured against anchor plates.
D.5.3 Anchor Protection Details
Subtle distinctions are necessary between, for example, anchorages in the ends of precast beams, under deck slabs or other exposed surfaces. Likewise for anchorages inside a hollow box and relatively remote from direct exposure to corrosive elements as compared to those directly exposed to run-off and windborne salts at expansion joints or similar exposed surfaces. The following descriptions, details and figures are examples to illustrate recommendations for guidance.
General details for anchorages should address proper protection through making sure, as appropriate or necessary, that:
The correct grout is properly installed to completely fill tendon and anchor.
Permanent grout cap is fully filled with grout.
A suitably sized recess is provided, or that there is adequate space to accommodate a pour-back, to completely encase the anchor head and cap.
Surfaces of recesses and pour-back substrates are thoroughly cleaned and roughened prior to casting pour-backs.
Anchor and grout-cap are encased in pour-back of an approved, high-strength, high-bond, low-shrink, sand-filled epoxy grout.
Pour-back provides a minimum cover over cap and edges of anchor plate of 1-1/2 inch.
For an individual anchor in a recess, surface of pour-back is even with adjacent face of anchor block.
For a group of anchors, similar individual recesses or a single enclosing pour-back may encase all anchors in the group.
Single enclosing pour-back is secured to the concrete substrate with embedded reinforcement (e.g. screw coupled rebar) in order to ensure bond.
Shape and dimensions of single enclosing pour-back is even with adjacent features of structural concrete with chamfers at all outside corners.
Ends of precast beam-type members are encased in a diaphragm that provides additional (reinforced) concrete over the end of the beam (e.g. Figure D.6) and that at expansion joints, reinforced diaphragms are properly formed and cast. (Only approved joint spacer forming materials (e.g. expanded polystyrene or similar) should be used between continuous units where one diaphragm is cast against the other.)
The number of anchor block-outs and pour-backs underneath a top deck slab in the ends of beams and spliced-girders is minimized.
Appropriate and proper use is made of staged construction of spliced-girders (e.g. three-span channel crossings) and similar bridges, so as to be able to install and stress long, full-length, tendons from both (open) approach ends. (This reduces the need to anchor tendons in the tops of girders and also facilitates tensioning.)

Figure D.6 - Anchor protection details at end anchorages



Anchor recesses in the tops of girders and beams are placed in a continuous full-width pour of that portion of the end of the deck slab (Figure D.7) and that the top construction joint is sealed with an approved sealer (e.g. methyl -methacrylate) that does not cause a possible de-bonding issue with any subsequent wearing surface overlay.

Figure D.7 - Anchor protection details at top anchorages



For an anchor at an interior pier inside a hollow box, an approved seal coat is applied over the cap, over the edge of anchor plate and overlapping onto adjacent structural concrete by a minimum of 12 inches all around the anchor plate or by an additional 6 inches beyond a corner (Figure D.8).
Box-structures are designed, detailed and built properly to be ventilated, watertight and well drained.
All finished surfaces of pour-backs and adjacent structural concrete are properly prepared to receive subsequent seal-coats.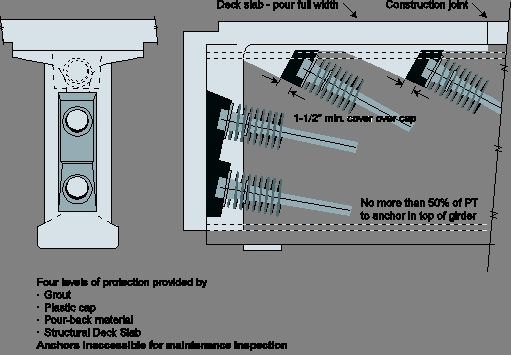 Figure D.8 - Anchor protection at interior piers
Longitudinally, anchor blisters are located, preferably, at least 12 in. from transverse construction joints or from joints between precast segments commensurate with (a) the necessary geometry for the tendon path and radius to enter the slab and (b) the minimum length needed for the anchor blister at the (web) location allowing for pie-shaped shortening from any plan curvature. (Figure D.9). (The external shape and size of anchor blisters on the inside of a hollow box should be, as far as possible, the same within a given bridge to facilitate similar rebar details, construction and forming.)
Anchor blisters are properly reinforced to resist bursting and radial force effects.
Duct supports are provided for ducts that cannot be directly tied to adjacent rebar.
A drip groove is recommended in the soffit of the top slab around upper anchor blisters to intercept any possible water path and divert water to the web.
At expansion joints, anchors are protected from leaking water. A drip flange can provide a positive, protective edge for the top of the seal coat. (Figures D.10, D.11 and D.12)
In coastal areas, consider adding skirts or baffles over anchor pour-backs at expansion joints to minimize the direct effect of wind borne spray.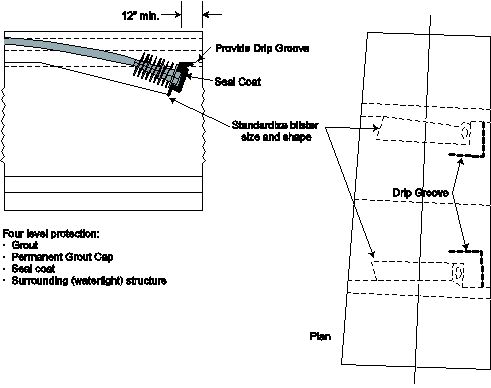 Figure D.9 - Anchor protection for cantilever tendons anchored in blisters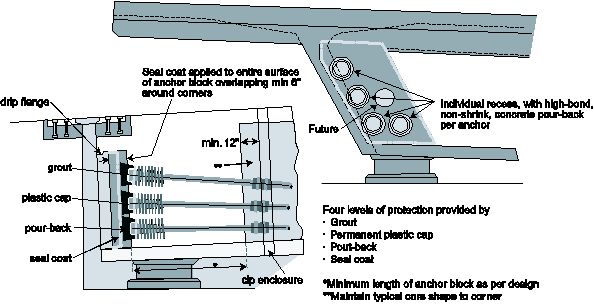 Figure D.10 - Protection of individual anchorages at expansion joints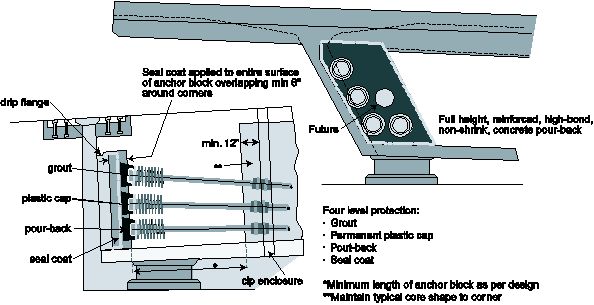 Figure D.11 - Protection of a group of anchors at an expansion joint segment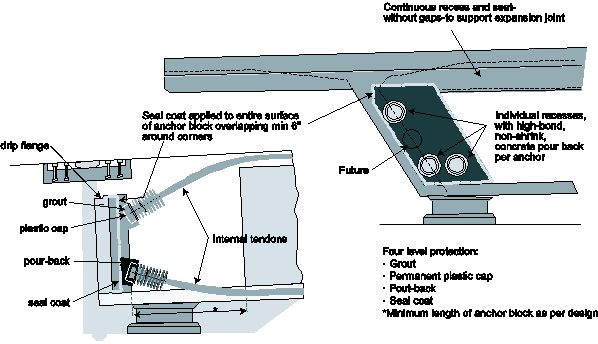 Figure D.12 - Anchorage protection at expansion joints
Embedded face anchors for top longitudinal tendons in precast or cast-in-place segmental or similar construction should be designed, detailed and installed in such a manner as to provide complete anchor protection in recessed pockets, making use of protection afforded by the grout, permanent grout cap, an approved pour-back material to fully fill the anchor pocket and a sealed joint and / or concrete cover over the pocket (Figure D.13).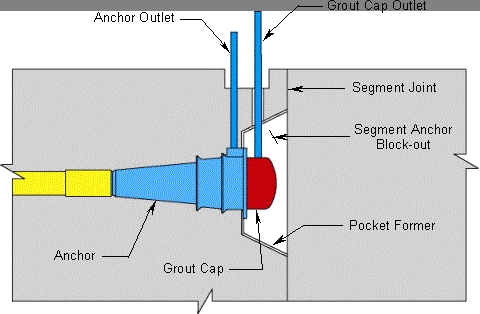 Figure D.13 - Possible Detail for Embedded Face Anchor
There should be no permanent openings to any surface (interior or exterior).
There should be at least 3½ inches of structural (match-cast) concrete cover above any pocket to the top slab riding surface for integrity of concrete and epoxy application.
Concrete surfaces of an anchor pocket recess should be properly cleaned and prepared prior to placing pour-back material.
Match-cast joints should be fully sealed with epoxy.
Grout should be properly installed to completely fill the tendon, anchor and cap.
One possible method for grouting and sealing embedded face anchors includes:
Prior to casting, an outlet is installed on the anchor and brought through the top of the concrete surface.
An oversized inspection port (approx. 2 inch diameter) is installed through the portion of concrete above the recess and over the grout cap outlet and provide access to the anchor pocket (recess / block-out) created by the pocket former.
The concrete segment is then cast.
After erection and installation of permanent tendons, but before erection of the next segment, the plastic grout cap is installed on the anchor plate and a vent pipe attached through the oversized port.
The tendon is grouted.
The anchor and cap are checked to ensure they are full of grout.
After grouting the tendon, the anchor outlet may be drilled and inspected for fullness of grout using an endoscope, if necessary. If it is not full, vacuum grouting should be used to fill any void.
The grout pipe is trimmed to approximately ½" above base of deck recess. The drilled outlet is then filled from bottom up with epoxy and a cap installed on the grout pipe.
The grout pipe on the grout cap is then removed and a plug is inserted into the hole in cap. The oversized access port to the anchor recess below the deck level should be temporarily plugged to keep the recess clean and dry prior to filling with grout.
After erection of the next segment and after its tendons have been grouted, the anchor pocket (block-out) is filled to the top of the oversized access port using an approved material such as a high-strength, high-bond, low-shrink, sand-filled epoxy grout or a pre-bagged grout.
The grout pipe deck recess is sealed with a sand-filled epoxy grout.
D.5.4 Post-Tensioning Anchorage Protection Installation
It is recommended that permanent protection of post-tensioning anchorages be completed as soon as possible after grouting, preferably within 7 days in aggressive environments or within 28 days in non-aggressive or moderate environments. The type of permanent anchorage protection depends upon the details and location of the anchor as indicated above. General guidance is offered for the following:
D.5.4.1 Surface Preparation
Prior to the application of any new material to a surface, all laitance, grease, coring compound, previous surface treatments, oils or any other deleterious material should be removed by appropriate cleaning, such as wire brushing, grit blasting, water pressure blasting or similar approved techniques, to leave a clean, sound surface without any standing water. When necessary, surfaces should be dried.
D.5.4.2 Forms for Anchorage Pour-Backs
Forms for pour-backs should be leak proof, constructed to neat lines, with a good fit to surfaces in order to withstand pressure from contained material or pumping as necessary. Vents should be provided to allow for the escape of air and complete filling with material as appropriate.
D.5.4.3 Seal Coatings - On Non-Visible Surfaces
Except for anchorages on visually exposed surfaces, (for example, those for transverse tendons in the edges of deck slabs) exposed surfaces of pour-backs or grout caps should be coated with an approved seal coat system. The coating should be mixed and applied in accordance with the manufactures specifications.
D.5.4.4 Concrete Test Block for Seal Coating on Visible Vertical Surfaces
When required by project specifications, a test block with an exposed vertical face at least 2 feet by 4 feet [0.6m by 1.2m] should be prepared to a similar surface texture to the surfaces to be coated on the bridge. The number of coats should be determined to achieve the required coating thickness without runs or drips when mixed and applied in accordance with the manufactures specifications.
D.6 Temporary Protection during Construction
During construction, all post-tensioning ducts and tendons should be temporarily sealed or capped to prevent ingress of water, corrosive agents or site debris and any low point drains should remain open. Particularly:
Post-tensioning anchors should be sealed at all times to prevent the entrance of water or waterborne contaminants and not blocked with construction debris.
Temporary caps should be installed as necessary.
Permanent grout caps should be installed immediately after stressing.
Inlets and outlets in anchors, grout caps and intermediate grout pipes should be closed with threaded plugs or threaded caps until grouting.
Plugs and caps should be replaced after grouting but prior to completing permanent anchor protection.
D.7 Watertight Box Girder Bridges
Bridge decks of post-tensioned box girder bridges should be as watertight and well drained as possible, as a "first line of defense" against attack by corrosive agents. Leaks frequently occur through expansion devices and may allow corrosive agents to attack anchors or tendons. Leaks may also occur around temporary openings where fill material shrinks or does not bond. Improperly sealed epoxy-joints between precast box girder segments may also be a source of leaks. The following are suggestions for box structures:
Seal small diameter holes through deck slabs used for lifting, securing form travelers, construction equipment or other temporary purposes. If possible, tapered holes and provide a drip feature on the underside. Do likewise, for small block-outs.
Consider use of temporary blisters for temporary PT bars for erection of precast cantilever segments as preferable over using block-outs in top deck slabs.
Consider minimizing the total number of temporary access manholes through deck slabs that are, nevertheless, often essential to construction and make sure they are properly reinforced and sealed. When sealing concrete joints, use appropriate sealants. (For example, Methyl-Methacrylate may cause bonding issues for wearing surface overlays.)
At expansion joint devices, avoid the need for temporary openings in or through the seat recess supporting the expansion device. Provide drip notches or flanges to control water flow onto areas containing post-tensioning anchorages.
In box girders, provided small diameter drains (approx. 50 mm (2in) dia.) through bottom slabs at regular intervals (approximately 3 to 5M (10 to 15 feet)) on low side of box and at all interior barriers and low spots to drain any water that seeps into the box. Provide drip feature to underside of such drains. Provide vermin screens if necessary.
In hollow columns, consider providing weep holes.