Welcome From the Director of the Office of Pavement Technology
Peter Stephanos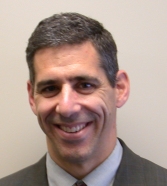 Welcome to your source of the latest information on pavement technology! Whether your interest is concrete, asphalt, or materials technology, we are here to serve you.
The staff of the FHWA's Office of Pavement Technology works with our partners in the highway industry to develop and deliver the latest technical know-how to highway officials and contractors. At this web site you can find publications, conferences and events, training programs, expert contacts, and web links you need to stay on top of the rapidly changing technical issues in the pavements industry.
Our office is part of FHWA's Office of Infrastructure. A key part of our mission is to deliver the results of Federally funded highway research programs more effectively to you, our customers and partners. We work with our partners to help direct research so that it addresses critical needs and produces usable results. We often work with our partners in industry and at universities, as well as with the FHWA's Turner Fairbank Highway Research Center, on final development projects to hasten the delivery of new technologies to market.
In addition to providing technical information, another important part of our mission here at FHWA is to serve as a forum for discussion and resolution of emerging technical issues that are of national scope. For example, asphalt pavement technology has undergone a veritable revolution in the past decade as the Superpave mix design system was introduced and emerged as the predominant system in the Nation. The staff of the Pavements office has been at the forefront of the Nationwide Superpave implementation effort.
We here at the Pavements Technology office enjoy our work because we are always traveling toward the next horizon in new pavement technology. If you take the time to browse through our site, you will see many exciting initiatives that signal where pavements are headed in the 21st century.
Implementing the Superpave system remains a key activity for the pavements office. We at FHWA headquarters have worked with the FHWA Division Offices and Resource Centers and our State highway agency and industry partners to do a great job in introducing Superpave. However, there is still much to be accomplished toward development of a truly performance-based asphalt mix design system. We remain in the leadership of Superpave implementation, helping the industry to develop uniform test procedures and technician qualification programs even as we work with our partners to guide continuing research toward a truly performance-based system.
Pavement Smoothness is one of the FHWA's key goals. The staff of the Pavements Office is working with our customers and partners to improve smoothness measurement techniques and equipment, smoothness specifications, and construction and maintenance practices so we can meet this challenge.
In concrete technology, we are focusing on advanced structural design and rehabilitation applications to lower life-cycle costs, as well as higher performance concrete mixes.
We're excited about our work and we want to serve your needs. If you don't find what you need on the web site, please contact the appropriate member of the Office of Pavement Technology staff.
Sincerely,
Peter Stephanos
Director, Office of Pavement Technology