The Audible Landscape: A Manual for Highway Noise and Land Use
November, 1974
Also available as Adobe PDF (11.6 MB)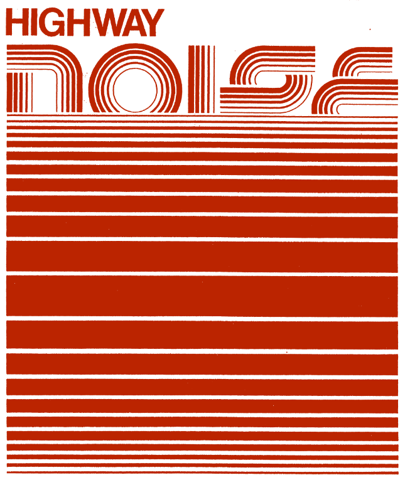 A reprint of
THE AUDIBLE LANDSCAPE:
A MANUAL FOR HIGHWAY NOISE AND LAND USE
Prepared for:
U.S. Department of Transportation
Federal Highway Administration
Office of Research and Development
November 1974
Reprinted August 1976
Acknowledgements
This manual was prepared by Urban Systems Research and Engineering, Inc. of Cambridge, Mass., under the direction of Mr. Bert K. Collins. Dr. Eugene Chen of the Federal Highway Administration (FHWA) served as project manager. Technical and policy assistance was provided by Mr. Harter M. Rupert of FHWA Office of Environmental Policy.