Management Systems: Driving Performance A Glance at Data-Driven Decisionmaking Practices
Note From the Directors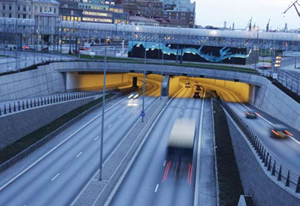 With factors such as an aging national infrastructure, increasing congestion, and limited funds weighing heavily on transportation agencies, State departments of transportation are looking for innovative ways to manage and maintain their transportation assets.
One tool that continues to provide great benefits is transportation asset management (TAM), a strategic approach that strives to provide the best return for each dollar invested. A TAM approach can provide valuable information for planning, programming, and overall management of the transportation network. Information from management systems is essential in transportation decisionmaking to establish realistic agency goals; set investment levels across assets, including transportation system safety, operations, preservation, and maintenance; and select priorities for Statewide Transportation Improvement Program preparation. In general, TAM uses information from management systems to form a performance-based approach for managing the network.
TAM endeavors vary from State to State and include efforts in areas of pavement and bridge management, network preservation, economics in asset management, life-cycle cost analysis, highway safety and operations, among others. The Federal Highway Administration (FHWA) believes that transportation agencies work more efficiently when information about one another's successes is shared. Recognizing that each State's experience is unique, FHWA's Office of Asset Management is continuing its series of TAM case study reports, which began in 2002.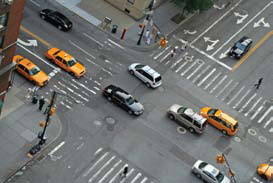 On behalf of FHWA's Office of Asset Management and Office of Planning, we are pleased to present this case study on the application of management systems for planning and programming. Information from management systems with engineering and economic analysis is an important element of planning, programming, and decisionmaking. We believe that this and other case studies will help transportation agencies meet the increasingly complex challenges facing them today.
J.B. "Butch" Wlaschin, P.E.
Director, Office of Asset Management
Harlan Miller
Acting Director, Office of Planning
July 2009
Note to the Reader
The Transportation Asset Management Case Study Series is the result of a partnership between State departments of transportation and the Federal Highway Administration (FHWA) Office of Asset Management. FHWA provides the forum from which to share information, and the individual States provide the details of their experiences. For each case study report, FHWA interviewed State transportation staff, and the resulting material was approved by the State. As such, the reports rely on the agencies' own assessment of their experience. Readers should note that the reported results may or may not be reproducible in other organizations.
Executive Summary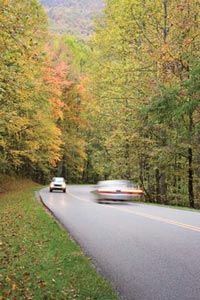 In recent years, the transportation community has shifted its emphasis from building and expanding the transportation system to preserving and better managing the transportation system. With an aging infrastructure, increasing congestion, and limited financial resources, sharing, understanding, and adopting innovative best practices are the keys to maximize system performance, improve the customer's experience, and minimize life-cycle costs.
Asset management is an efficient and cost-effective management approach that allows for strategic decisions as to how specific resources should be deployed. Asset management is a true value added to transportation planning and programming, which has become a challenging task due to limited funding. Planners and programmers who face budget constraints are to prioritize and select candidate projects from a pool of needed work throughout their States or local jurisdictions. Information from various management systems, including highway pavements, bridges, safety, traffic congestion, public-transportation facilities, and other assets, are extremely valuable to transportation agencies that are under increasing pressure to balance their budgets while responding to public demands for quality services.
Another important aspect of asset management is that it allows for the implementation of performance-based goals. It is clear that that current public and political sentiment in the United States demands greater accountability from the infrastructure owners and operators. Planning and programming decisions made based on asset management and performance management are key to such accountability.