PowerPoint Presentation - Aggregate Imaging Measurement System (AIMS)
Slide 1 – Aggregate Imaging Measurement System (AIMS)
Project Team: Pine Instrument, Texas A&M, and Texas DOT
Award: $200,000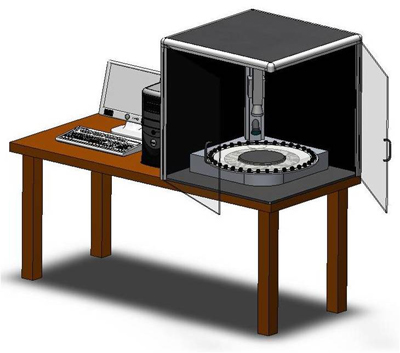 A video-clip is available (.wmv, 14.5 mb)
---
Slide 2 – Need
Aggregate shape properties have been shown to be related to the structural integrity and performance of pavement systems.
Existing tests for aggregate shape properties are time-consuming and subjective.
Anticipated advantages over conventional practice
Enhanced information on the aggregate material shape properties will help improve pavement performance and augment predictive models.
AIMS provides objective, repeatable, and rapid measurement of aggregate shape properties.
---
Slide 3 – AIMS Characterizes Aggregate Shape Properties for Pavement Materials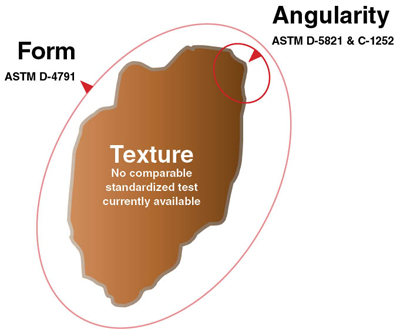 ---
Slide 4 – Existing Technique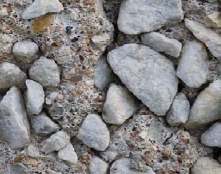 Under ASTM D5821, aggregates are examined manually and fractured faces are counted on each particle
New Technique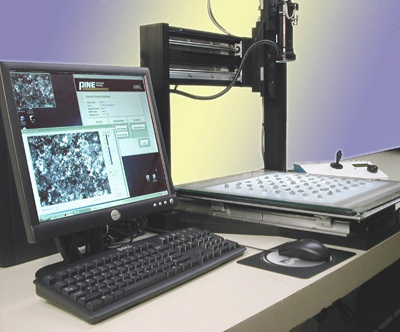 Captures and analyzes images of multiple particles and characterizes the material sample. A graphical output is provided.
---
Slide 5 – Angularity Output Graph Illustrates the Percent of Particles for Each Aggregate Sample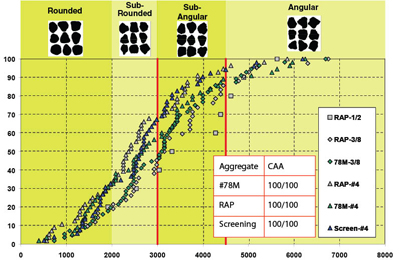 ---
Slide 6 – The AIMS system ranks the texture for coarse aggregates ranging from polished surfaces to high roughness.