June 28, 2018
Innovation of the Month:
Safe Transportation for Every Pedestrian
With the help of the Safe Transportation for Every Pedestrian (STEP) deployment team, State and local agencies are learning about and implementing strategies to enhance safety at uncontrolled crossing locations, where about 72 percent of pedestrian fatalities occur.
The team is available to lead workshops, conduct action plan working meetings, facilitate peer exchanges, and make presentations at transportation conferences to help agencies implement the cost-effective STEP countermeasures.
The Maine Department of Transportation (MaineDOT) held eight "Crosswalk and Sidewalk Safety" workshops for local agency staff through the Maine Local Roads Center, the State's Local Technical Assistance Program center. Workshop participants learned about MaineDOT's updated engineering guidance on crosswalks and road diets to identify appropriate locations for STEP countermeasures. Participants were encouraged to deploy STEP countermeasures through a Federal-aid funded MaineDOT crosswalk program.
Another agency implementing strategies presented at STEP workshops is the Connecticut Department of Transportation, which is developing an asset inventory of all uncontrolled pedestrian crossings in the State. The effort includes improving the local road uncontrolled crossing location database. The updated asset inventory and database will help CDOT identify projects to upgrade visibility on locally owned roads with signs and pavement markings.
Watch a webinar on STEP for local agencies.
Contact Becky Crowe of the Federal Highway Administration Office of Safety or Peter Eun of the FHWA Resource Center for information and technical assistance, including workshops and peer exchanges on the STEP countermeasures.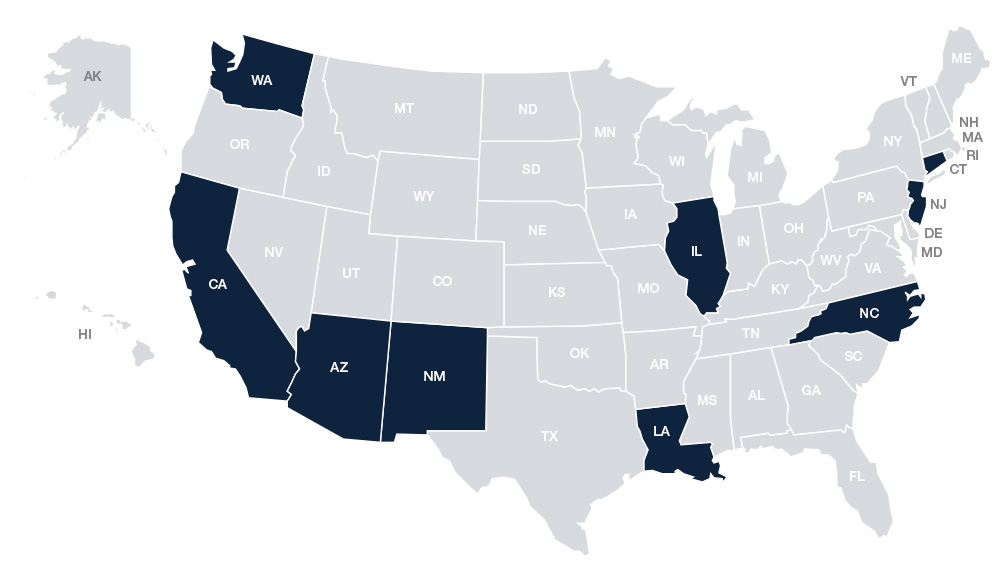 FHWA Announces New Every Day Counts Innovations
FHWA will promote 10 technologies and practices in the fifth round of Every Day Counts (EDC-5), the State-based initiative to rapidly deploy proven but underused innovations to shorten project delivery and enhance the transportation system. In addition to continuing deployment of STEP countermeasures to improve pedestrian safety, EDC-5 will introduce innovations such as strategies to reduce rural roadway departures, project bundling to pare construction backlogs, and crowdsourcing techniques to advance transportation system operations.
Transportation leaders will gather at regional summits this fall to review the EDC-5 innovations and identify those that fit the needs of their programs. EDC-5 deployment teams will offer technical assistance, training, and resources to help transportation stakeholders adopt the innovations in 2019 and 2020. While plans to launch the EDC-5 innovations are underway, efforts to support deployment of the EDC-4 innovations will continue until the end of December.
Updated Geosynthetic Reinforced Soil-Integrated Bridge System Guide Available
FHWA published "Design and Construction Guidelines for Geosynthetic Reinforced Soil (GRS) Abutments and Integrated Bridge Systems (IBS)," a manual on the state of the art and recommended practices for designing and constructing GRS-IBS. A revision of an earlier guide, the manual reflects lessons learned from GRS-IBS projects constructed through EDC, which promoted the technology from 2011 to 2016. Revisions include additional details on the design, construction, quality assurance, inspection, maintenance, and repair of GRS-IBS, along with revised material specifications, site selection criteria, and hydraulic guidance. For information on GRS-IBS, contact Daniel Alzamora of the FHWA Resource Center.
EDC Innovations Deployed on Award-Winning Projects
EDC innovations are helping highway agencies build award-winning projects, including two recognized in the 2018 western regional America's Transportation Awards competition:
The Colorado Department of Transportation (CDOT) and the city of Golden partnered on the Linking Lookout project, an example of using community connections approaches to improve safety and connectivity. The project replaced a signalized intersection with an interchange at U.S. 6 and 19th Street. It also constructed Colorado's first highway "lid" over U.S. 6 to separate pedestrian and bicycle traffic from vehicle traffic. The lid includes landscaping, trails, and park amenities to connect neighborhoods west of U.S. 6 with the city on the east side. The new lower alignment of U.S. 6 and low-speed design of 19th Street minimize traffic noise in nearby neighborhoods.
The South Dakota Department of Transportation (SDDOT) used high-friction surface treatment (HFST) on a Black Hills-area project that showed how applying the technology can reduce roadway departure crashes when winter road conditions are a factor. SDDOT used HFST—pavement overlays that improve skid resistance—at 15 locations that were identified based on an overrepresentation of injury crashes related to winter weather. The 15 sites averaged a total of 21 winter road condition crashes, including seven injury and fatal crashes, per year in the 5 years before the project. In the first winter season after HFST was applied, one crash and zero injuries occurred.
EDC News will not be published next week. Look for the next issue on July 12.
About EDC
Every Day Counts, a State-based program of the Federal Highway Administration's Center for Accelerating Innovation, works with State, local, and private sector partners to encourage the adoption of proven technologies and innovations to shorten and enhance project delivery.