August 9, 2018
Innovation of the Month:
Pavement Preservation (When, Where, and How)
The strategies in the Every Day Counts initiative on pavement preservation (when, where, and how) offer a cost-effective way to extend the service life of pavements and achieve smoother, safer roads with fewer costly repairs.
The "when and where" component supports preservation of highway investments by managing pavements proactively:
Whole-life planning for pavements defines long-term expectations and risks and helps stabilize the cost of operating and maintaining highway pavements.
Identifying network-level preservation strategies is a cost-effective way to extend pavement performance and reduce the need for frequent or unplanned reconstruction.
The "how" component promotes quality construction and materials practices:
Successful construction practices contribute to improved pavement performance, producing smoother, safer roads and delaying the need for rehabilitation.
Treatments are typically installed in shorter work zones and during off-peak hours, reducing the likelihood of work zone incidents.
Watch webinars for local, tribal, and Federal land management agencies on "Pavement Preservation: When, Where, and How" and "Tools for Pavement Preservation–How".
Visit the Federal Highway Administration Pavement Preservation and Asset Management websites for resources.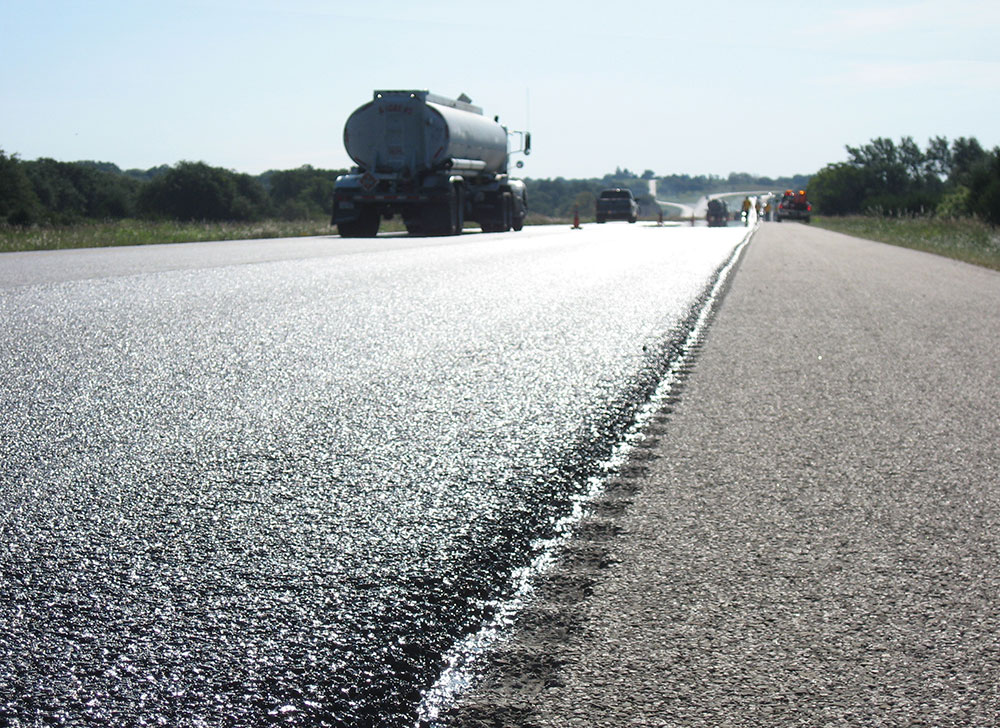 Nashville Neighborhoods Experiment with Traffic-Calming Strategies
Neighborhoods in Nashville, TN, are partnering with the nonprofit Nashville Civic Design Center to install "pop-up roundabouts" as a temporary traffic-calming measure. Volunteers constructed the first project at the intersection of 15th and Elmwood Avenues using spray paint, traffic cones, sandbags, and plants. During the 2 weeks the installation was in place, data collected by Metro Nashville Public Works showed that the number of speeding drivers fell by 75 percent. The intersection is one of four in the city slated for construction of permanent roundabouts to ease congestion and improve safety. For information, contact Michael Thompson of the Nashville Civic Design Center.
In a similar strategy, the Virginia Department of Transportation (VDOT) used off-the-shelf materials to install an "instant roundabout" at a
Loudoun County intersection
that was later replaced by a permanent roundabout. In a little more than a year before the temporary roundabout was installed, 10 crashes resulted in seven people injured. In the year and a half after, the number of incidents dropped to three resulting in property damage only. For information, contact
Mike Murphy
of VDOT.
U.S.-Sourced Calcined Bauxite Now Available for High-Friction Surface Treatment Projects
The Nation's first high-friction surface treatment (HFST) using calcined bauxite mined and calcined in the United States was installed on a section of Highway 64 in Crittenden County, AR. A cost-effective safety countermeasure that significantly increases skid resistance and reduces crashes, HFST uses calcined bauxite aggregate (manufactured in a high-temperature kiln) bonded to the pavement with a polymer resin binder. For information on HFST, contact Joseph Cheung of the FHWA Office of Safety.
About EDC
Every Day Counts, a State-based initiative of the Federal Highway Administration's Center for Accelerating Innovation, works with State, local, and private sector partners to encourage the adoption of proven technologies and innovations to shorten and enhance project delivery.