July 25, 2019
Innovation of the Month:
Crowdsourcing for Operations
Last week, we shared how crowdsourced data have been applied to improve traveler information and other operations applications. Many agencies also apply real-time crowdsourced data to improve signal timing, conduct traffic analysis studies, and manage regional demand.
Historically, the City of Austin, TX, has timed its 90-plus signalized corridors on a fixed 3-year rotation and measured the retiming results using floating vehicle travel time runs. The city purchased crowdsourced data from a third-party provider to prioritize corridors for retiming among other operations applications. Crowdsourced data proved as accurate as the city's Bluetooth sensors, required no infrastructure investment, made available a large data set across all time periods with customizable routes, and required far fewer labor costs.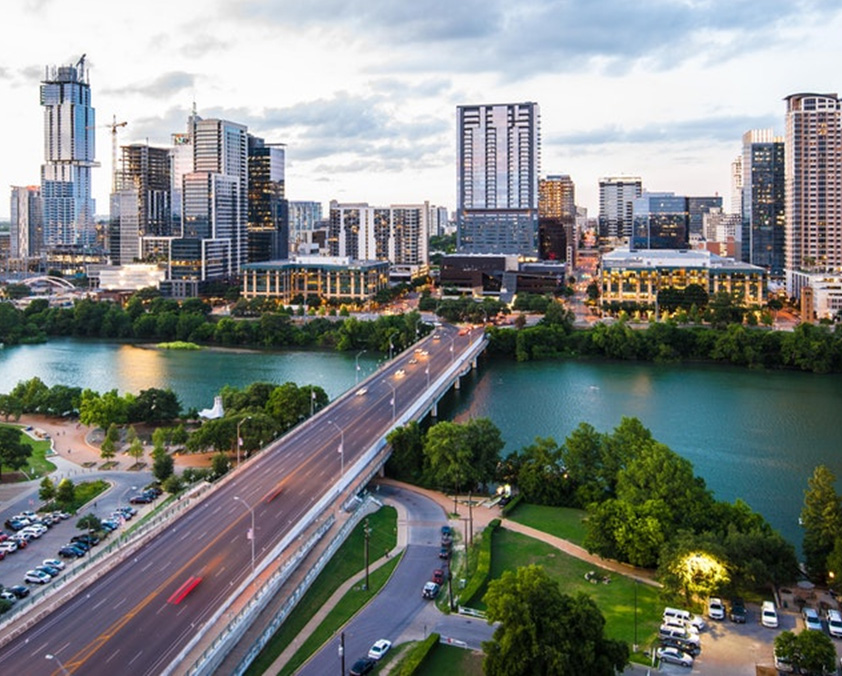 The data enabled the city to prioritize signalized corridor retiming, better evaluating the benefits from retiming, and dynamically identify traffic hotspots. The city also crowdsources data using a 311 system, accessible by phone, mobile app, and email, to collect reports of backups, maintenance issues, signal outages, and more.
The City of Louisville, KY, conducts traffic studies on-demand, detects faulty equipment, and performs system-wide analyses through crowdsourcing. Louisville collects and archives crowdsourced data from the community-based navigation app, Waze. City personnel can analyze congestion by street, direction, time, and date using this crowdsourced data. Within minutes, transportation analysts can graphically view changes in performance before and after improvements have been made to the corridor. Louisville has made it easy for other cities to develop similar functionality by using open-source code for archiving data and developing the template for traffic studies.
To learn more about how your agency can use crowdsourced data to improve signal systems management, reduce traffic analysis study costs, and more quickly detect faulty equipment, contact James Colyar or Paul Jodoin of the Federal Highway Administration Office of Operations.
First U.S. Bridge Installation of Electrically Isolated Post Tensioning Tendons
Lehigh County, Pennsylvania completed the first U.S bridge installation of electrically isolated post tensioning tendons (EITs) to perform long-term monitoring of corrosion. The project installed five EITs, spanning the full 542-foot length of the Coplay Northampton Bridge.
EITs provide enhanced corrosion protection and the electrical isolation allows monitoring of each tendon's encapsulation quality and possible corrosion initiation through the bridge's service life. According to officials, these benefits were gained with minimal added construction effort or project cost. For more information, read a recent article on the project or contact Reggie Holt, concrete bridge specialist of the FHWA Office of Infrastructure.
In Case You Missed It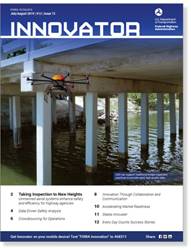 Don't forget to check out the July/August issue of Innovator. In this issue, you'll learn more about crowdsourcing, our July innovation of the month, as well as topics such as:
Discover past issues and sign up to receive Innovator by email, or text "FHWA Innovation" to 468311 to get Innovator on your smartphone.
About EDC
Every Day Counts, a State-based program of the Federal Highway Administration's Center for Accelerating Innovation, works with State, local, and private sector partners to encourage the adoption of proven technologies and innovations to shorten and enhance project delivery.